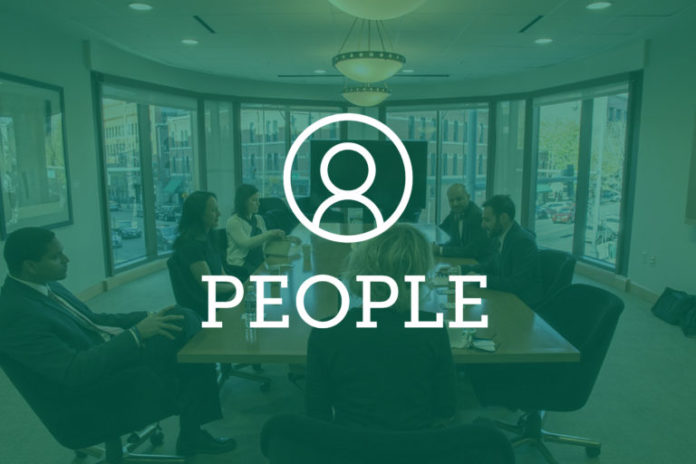 Have an announcement for Law Week Colorado's people section? Let us know.  
Law Firm Updates
Littler Mendelson announced Oct. 11 that Denver office shareholder Michelle Gomez was chosen as the firm's senior director of onboarding and integration. Gomez, who has been with Littler for nine years, will manage the international firm's onboarding and integration, work with corporate departments across the firm and gather feedback from new hires to enhance the firm's processes. 
Sherman & Howard announced the hiring of Evy Duek as an associate at its Denver office on Oct. 12. Duek, an Israel native and a graduate of the University of California, Los Angeles School of Law in business and tax law, previously served in the Israeli Defense Force and co-founded a French-Israeli startup in Paris. He will work in the firm's corporate, mergers and acquisitions and aerospace practices. 
Darlene Kondo joined Davis Graham & Stubbs LLP as of counsel, the firm announced Oct. 13. The University of Colorado Law School graduate served as of counsel in the Denver offices of two national law firms prior to joining DGS. Her practice focuses on intellectual property law. 
The Judiciary
Finalists for several judgeships across Colorado were announced this week. 
The Colorado Judicial Department announced Oct. 10 that the Fifth Judicial District Nominating Commission nominated three candidates for an upcoming vacancy on the Fifth Judicial District Court for Clear Creek, Eagle, Lake and Summit counties. The nominees for the district court judgeship vacancy, created by the Nov. 1 retirement of Judge Russell Granger, are Inga Causey, of Gypsum, Courtney Holm, of Edwards, and Rachel Olguin-Fresquez, of Gypsum. The governor has 15 days from Oct. 10 to appoint one of the nominees for the judgeship. 
The 21st Judicial District Nominating Commission announced Oct. 10 three nominations for the 21st Judicial District judgeship for Mesa County created by the Sept. 12 resignation of Judge Lance Timbrezea. Jeremy Chaffin, Michael Grattan and Jennifer Springer, all of Grand Junction, were selected on Oct. 7. The governor has 15 days from Oct. 10 to appoint one of the nominees. 
Three candidates were also chosen for a Larimer County Court judgeship, created by the Sept. 17 retirement of Judge Mary Jo Berenato by the Eighth Judicial District Nominating Commission. The nominees, Dina Christiansen, of Wellington, and Heather Siegel and Matthew Zehe, both of Fort Collins, were announced Oct. 12. The governor has 15 days from Oct. 12 to appoint one of the nominees. 
Odds & Ends
Kristin Bronson will depart her position as Denver city attorney Nov. 2, Denver Mayor Michael Hancock announced Oct. 10. Bronson has served as the city's chief legal officer since 2016. Hancock nominated Deputy City Attorney Kerry Tipper as the next city attorney. Her nomination as city attorney is subject to confirmation by the Denver City Council.