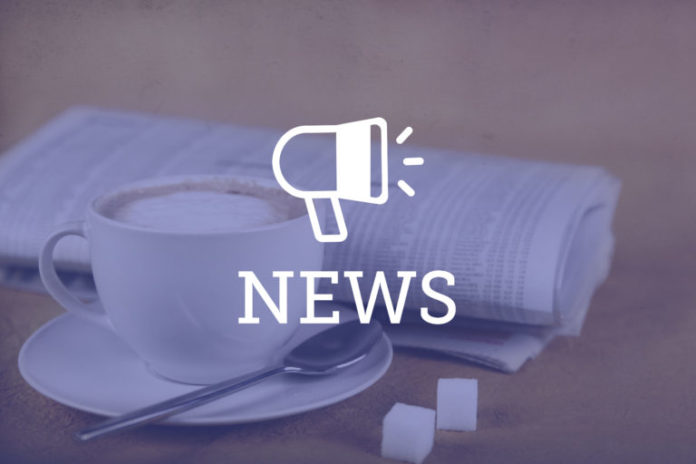 It's been a busy year for the Colorado Bar Association and 2023 is expected to be no different. The CBA helps members' practices, the justice system and its community through different programming.
"We always, as an organization as we're setting goals, are looking at both consistency in what we're offering to our members, but also being … innovative in what we can offer in the future and how we can be responsive to the needs of the legal community and how that's changing," said J. Ryann Peyton, the president of CBA.
As the pandemic wore down, one of the 2022 goals of CBA was to bring more people together and provide the community space many members want, which includes in-person events, Peyton added.
There may have been some reluctance to offer more in-person gatherings, but not for reasons you might think.
"I think there's always that hesitancy, not maybe so much around safety …  but more of, 'Do I remember how to do this?',' What does this look like?'" Peyton said. "Everybody needed to work out the cobwebs a little bit in how to be in [the] community again in-person. My sense personally is once folks were able to do that, to start having those opportunities, they shook off those cobwebs pretty quickly and were able to come back together very well."
Peyton said people have become accustomed to participating in events and meetings virtually or in a hybrid format, adding CBA continues to work to build out its virtual infrastructure and engage with members outside of the Denver-metro area. 
According to a 2021 report from the Office of Attorney Regulation Counsel, nearly 60% of attorneys in the state work in large metro areas. Peyton said getting those groups involved in CBA is always a work in progress.
"Colorado is a very Denver-centric state … and of course with the legal community being more heavily situated or populated here in the metro area, it's challenging," Peyton said. "One of the things that we hold steady to around outreach to our members in greater Colorado is the notion that we need to go to them. We can't always be asking people to come to us."
It was also a strategic planning year for CBA (the organization's year goes from July to June). Peyton said because of the pandemic, it is actually a strategic planning cycle behind since it kept in-place the plan prior to the pandemic to just get through the situation. 
"It's really the first time in about six years that the bar has had the opportunity to take a strategic look at what we're doing and to goal-set around that," Peyton said. 
The approach to strategic planning is also a little bit different this year. 
"We're trying to flatten out the way that we approach the bar's strategy," Peyton explained. "Getting out of that hierarchical top-down leadership that I think a lot of lawyers are used to and flattening it out so that all voices are a part of our process and a part of our conversation."
Peyton wants members to come together to discuss what is working and where there are challenges. 
CBA is also working to build on previous work around diversity, equity and inclusion in the organization including bar leadership and operation. 
"We did that work for a number of years," Peyton said. "This year we wanted to expand that work outside of just the governance model and really provide a new way for bar members to be in conversation and in community with each other around these really challenging topics."
Peyton added CBA recognized it didn't necessarily have a space for that so the bar launched the Council on Equity & Inclusive Excellence in August. The group serves as a think tank where all CBA members can participate in meetings about DEI topics. 
"The other function that this council has is … responsive advocacy," Peyton continued. "It's a place where bar members who feel like they're not seen, they're not heard or they're not finding that sense of belonging, can come to this counsel and talk about that. … The council is empowered to go out and try to resolve that."
As for the future of CBA, Peyton believes now is a really special time to be a member. 
"In Colorado's legal profession, we're all leaning into how do we do different, how do we do better for ourselves and for our colleagues and our constituents," Peyton said. "The bar has a huge role to play in that conversation and is really leaning into that leadership. I'm excited about the opportunities that we have to be a leader as we think about what the profession looks like."
Peyton added CBA is having huge generational shifts in the profession which is causing the association to ask how they can amplify those leaders.
"We're still in this climate, politically and socially in the world, where we need to be able to talk to one another, work with one another and I think the bar is going to have a great role in those conversations," Peyton said. "We're looking at the mechanics of the profession. We have issues happening around judicial discipline, climate and culture generally, and of course the bar will be active in those conversations."
There are about 18,000 members in the CBA. For a list of upcoming CLE opportunities through the CBA, check here.