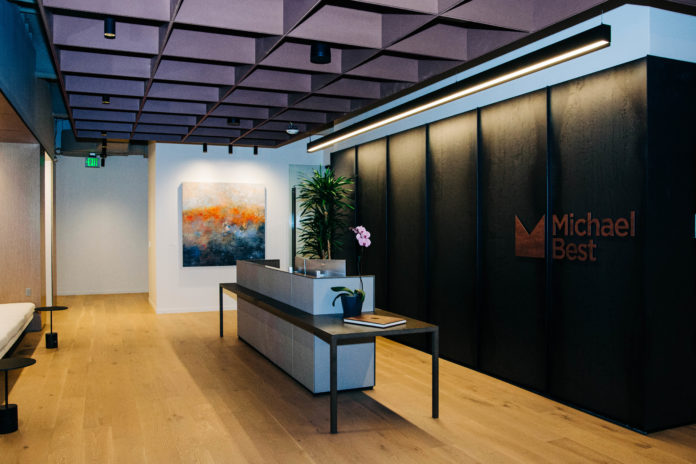 National firm Michael Best & Friedrich LLP has opened its doors to a new, larger office in Denver to keep up with a growing team. 
"Denver has just really changed so much, in the last five or six years in particular, where a lot of the innovative companies, a lot of the growth companies have made Denver their home," said Michael Best's Denver managing partner Shawn Stigler. "I think you'll see a lot of the firms that focus on growth companies will be looking to at least have a presence in Denver."
The firm, which has 17 offices across seven states and Washington D.C., first put roots down in Colorado in 2017 when several attorneys relocated to Denver. Since then, the firm has grown to over 24 attorneys at offices in Broomfield and Denver. 
And Stigler said the firm won't stop growing anytime soon. 
The Denver location has added around 10 new attorneys since August and Stigler hopes to bring on another 10 to 15 by the end of the first quarter next year. 
To keep up with the growing pace, Michael Best's Denver office moved in August to a new home in the heart of downtown. Located on the 20th floor of Block 162 at the intersection of 15th Street and California Street, the 15,000-square foot space will host around 50 attorneys and staff from Michael Best and its affiliates Michael Best Strategies and Venture Best. The Denver office was formerly located at 1776 Lincoln St. and Stigler estimates the new office is around 30% to 40% larger. 
Michael Best, which was founded in 1848 in Milwaukee, Wisconsin, has more than 350 attorneys nationwide with practices in real estate, tax matters, litigation, government relations and more. The Colorado offices have an emphasis on working with emerging industries and high-growth businesses and entrepreneurs. Stigler is also the co-chair of Michael Best's affiliate Venture Best, which works with entrepreneurs and new businesses on a range of matters including financing, structuring and investment strategies.  
Like other firms who've relocated to Block 162, Michael Best worked with designers to customize the layout and features of the new construction.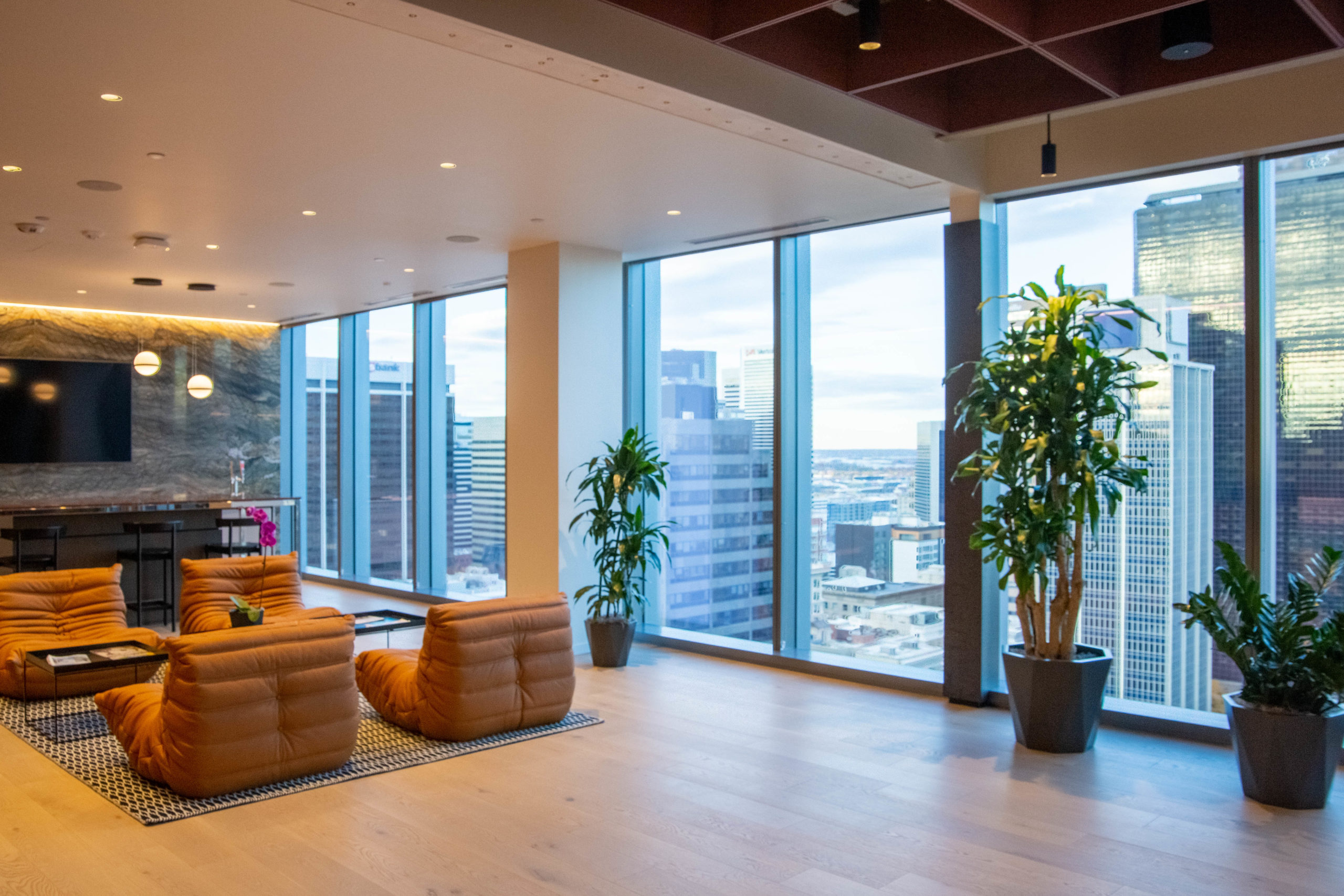 "We definitely wanted to be a Colorado office," said Stigler who was part of the team that worked with Patrinely Group, LLC and USAA Real Estate to design the office layout. Some of those Colorado touches, according to Stigler, include hardwood floors and locally brewed beer on tap. So far only two-thirds of the office's square footage has been developed, Stigler said, but the remaining space could be finished later to keep up with the growing headcount. 
The new office was also designed with new work norms in mind. According to Stigler, the firm doesn't require attorneys to work in person for a certain amount of time and as a result, people have different preferences when it comes to working in the office. To accommodate that, the new location has a mix of permanent offices for employees that come in at least three days a week and empty offices used on a hoteling basis for those who work remotely most of the time.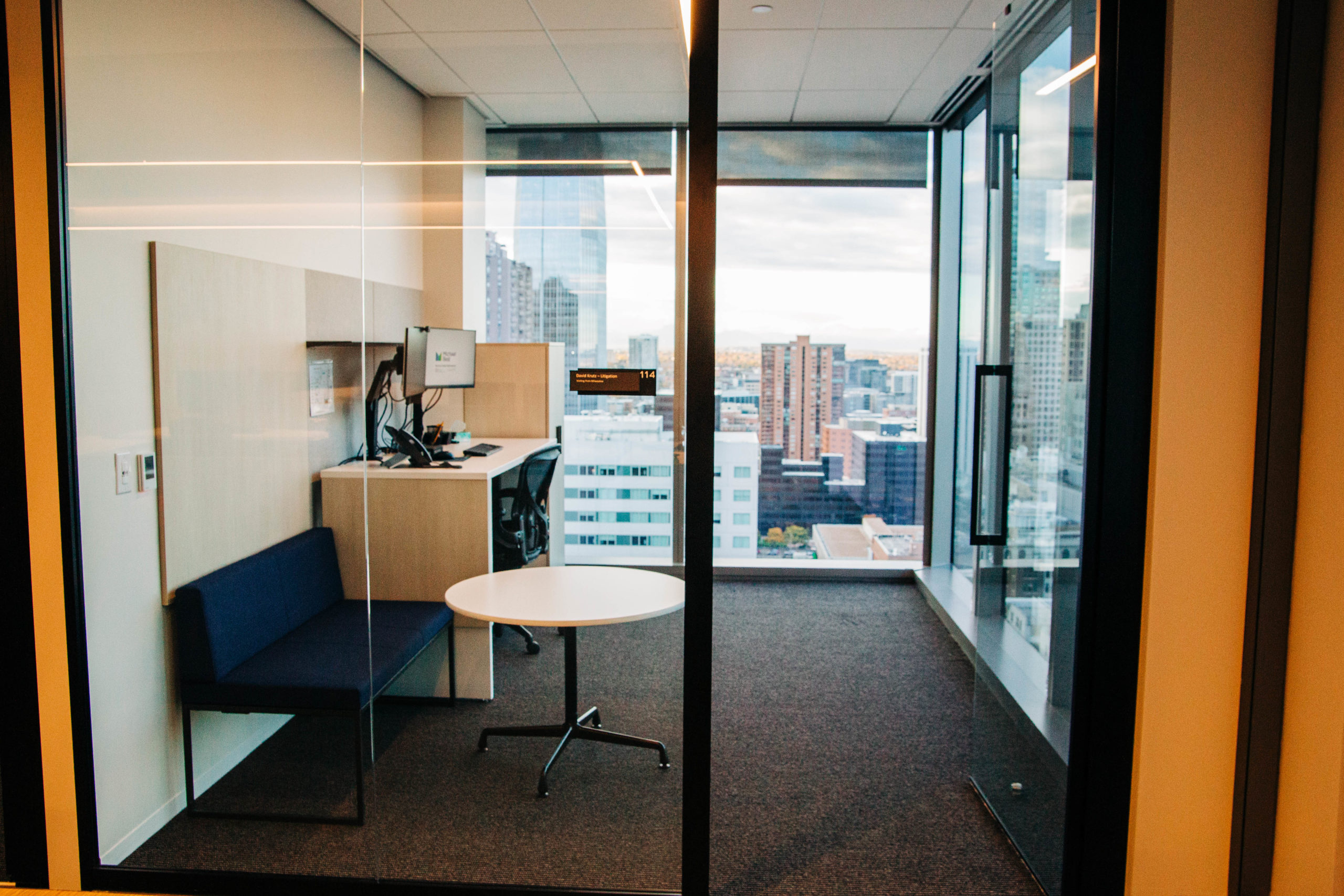 "We didn't want to punish people by not having a welcoming environment if they work more productively at home or other places more often," said Stigler. 
On top of more traditional workspaces, like conference rooms, the office has several more modern spaces designed for work. Those include informal meeting rooms complete with panorama views, couches and chairs, an open lounge with seating, televisions and a kitchen, along with private spaces like a meditation room and a parents room.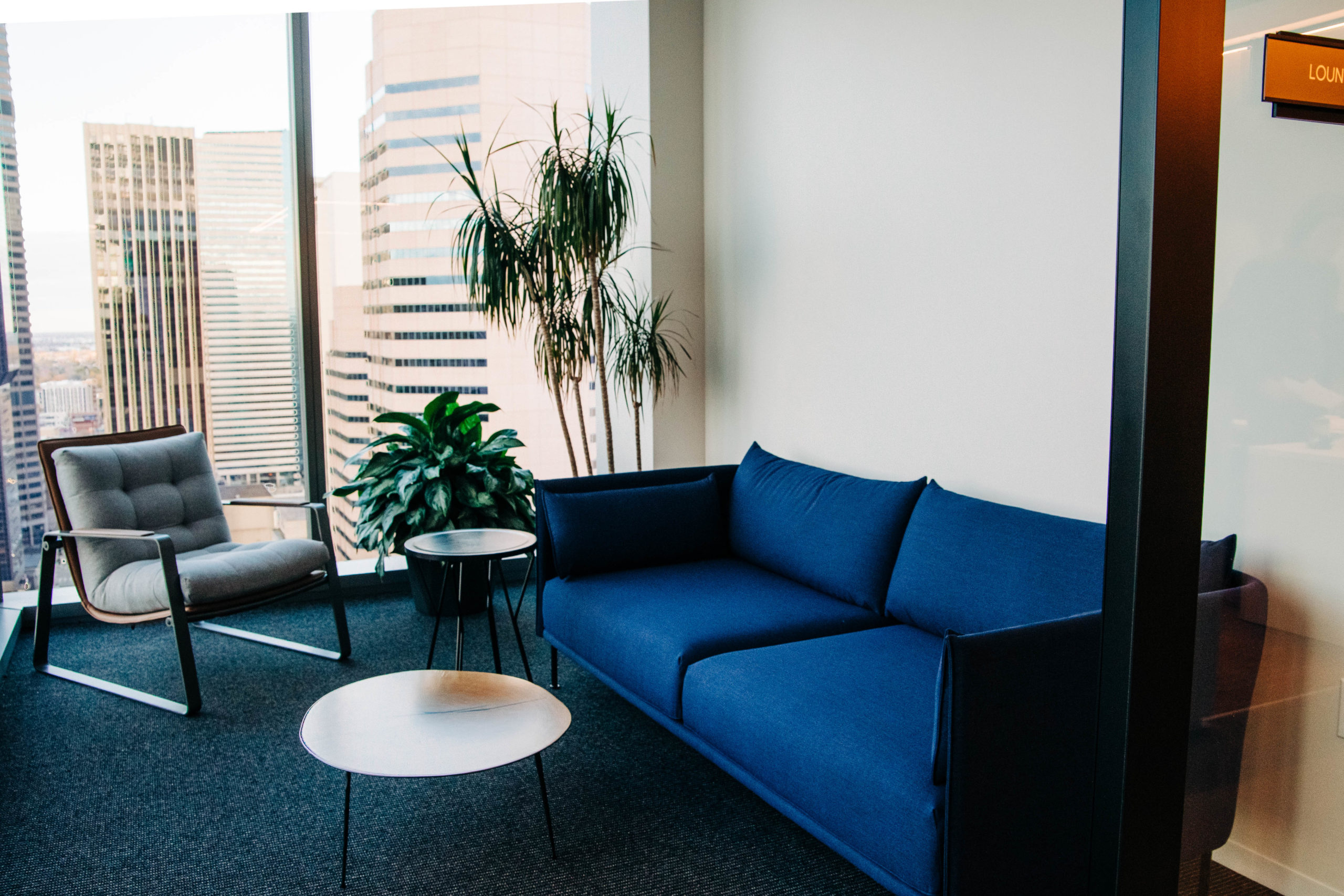 The new space has helped foster workplace culture and connection, Stigler added. 
Most recently, Stigler said the office lounge was used to watch the 2022 FIFA World Cup with folks setting up laptops to work and watch games together. "It's a great meeting place, whether it's for lunch or World Cup games or watching football. It's a great, great place to hang out together."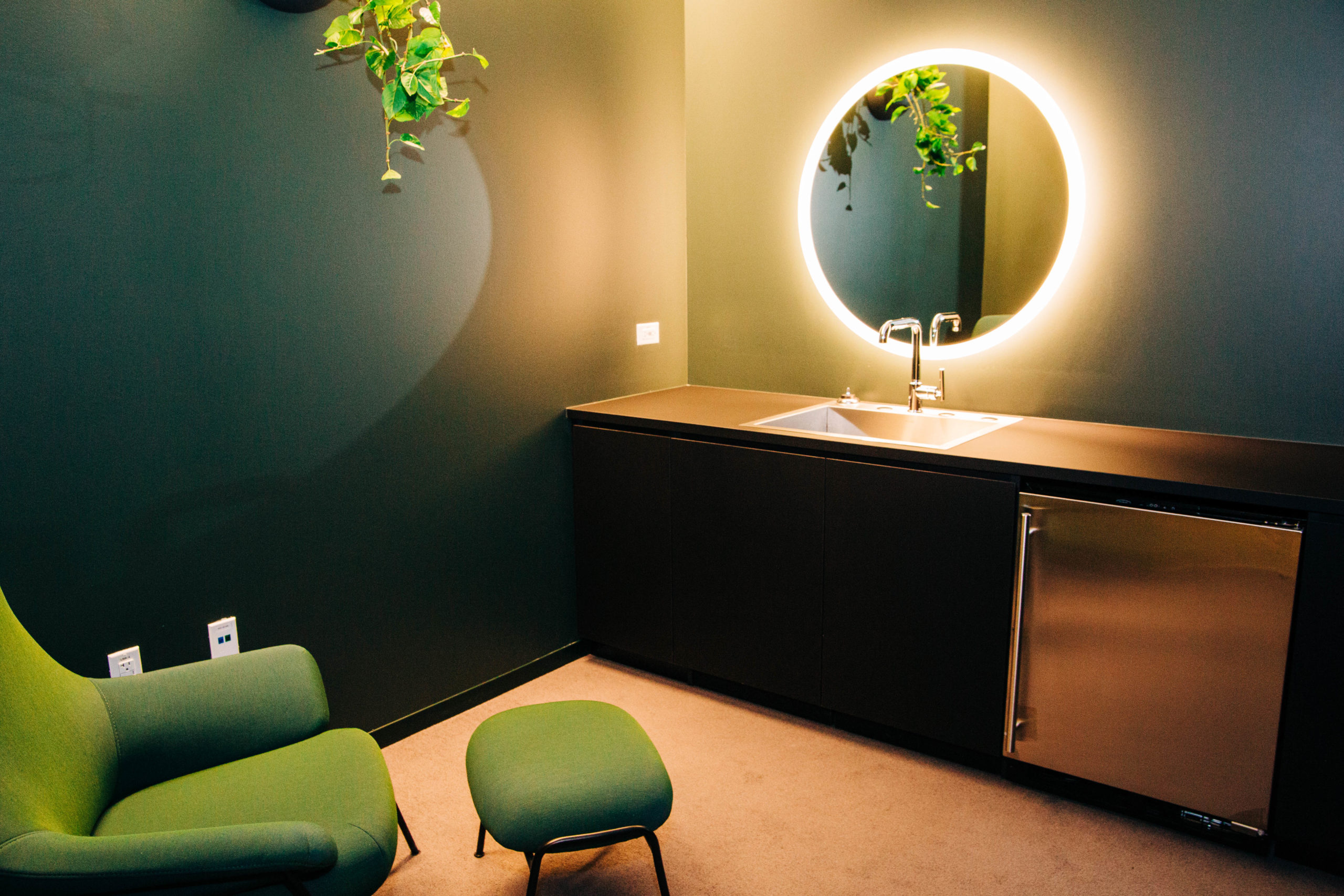 As for growing pains, Stigler said many at the office have had to reorient themselves when it comes to getting downtown and getting to know the neighborhood. Michael Best offers RTD EcoPasses for all employees, but workers are still learning how to best use public transportation, he added. Stigler said he's also still in the process of getting to know the neighborhood after moving from North Capitol Hill to Denver's central business district. 
To Stigler, the new office represents Michael Best's growing footprint in Colorado. He said the Colorado offices are set for expansion and plan to bring in professionals from other industries, like business, engineering and science, to help growing industries and entrepreneurs. 
"This is a flagship office for us and really is the physical manifestation of our massive investment into the Colorado market," said Stigler. "And we're super excited about all the growth we've already had."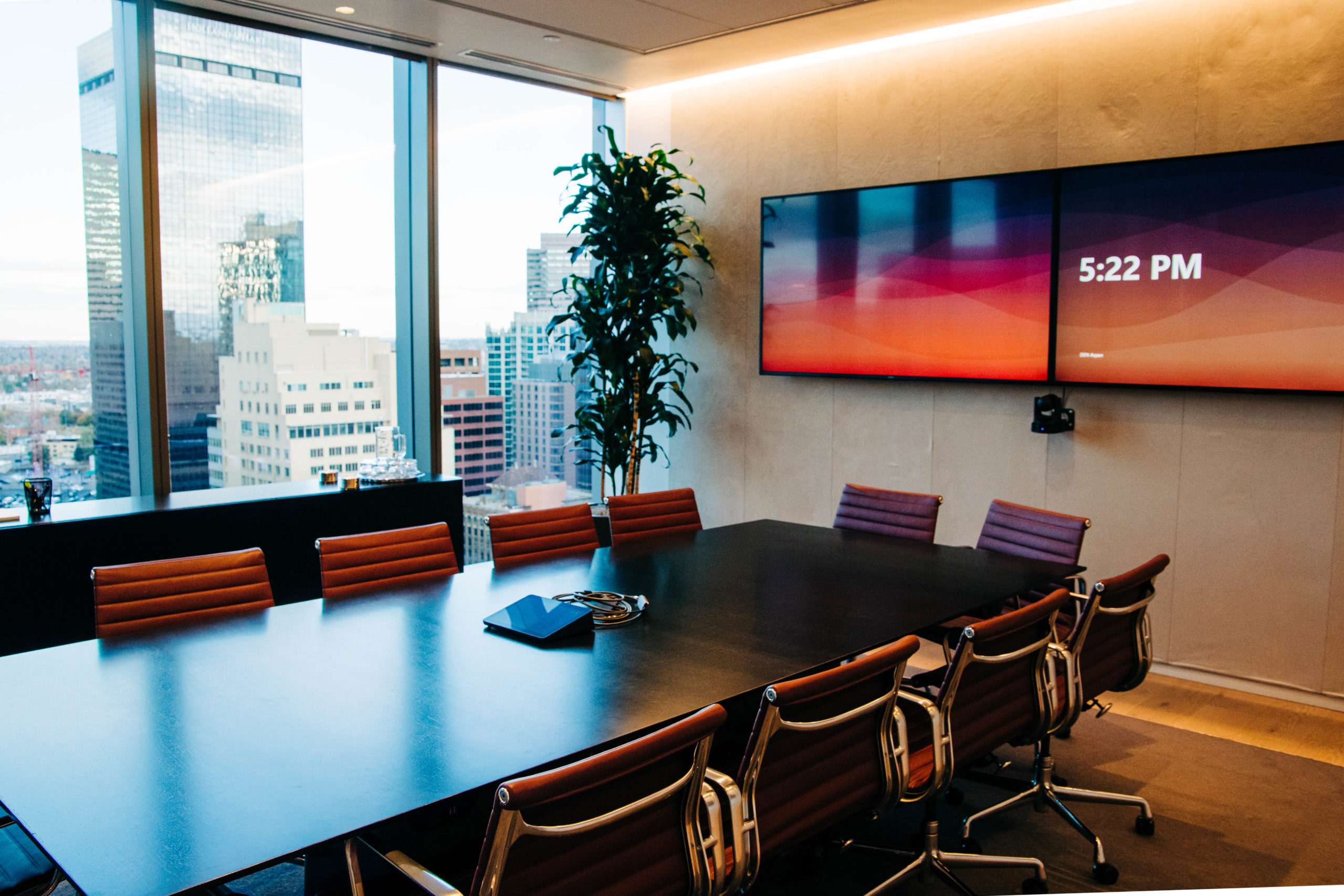 Editor's note: The original version of this story said Michael Best's office is on the 30th floor. The story was updated Dec. 30 to reflect the office is on the 20th floor.