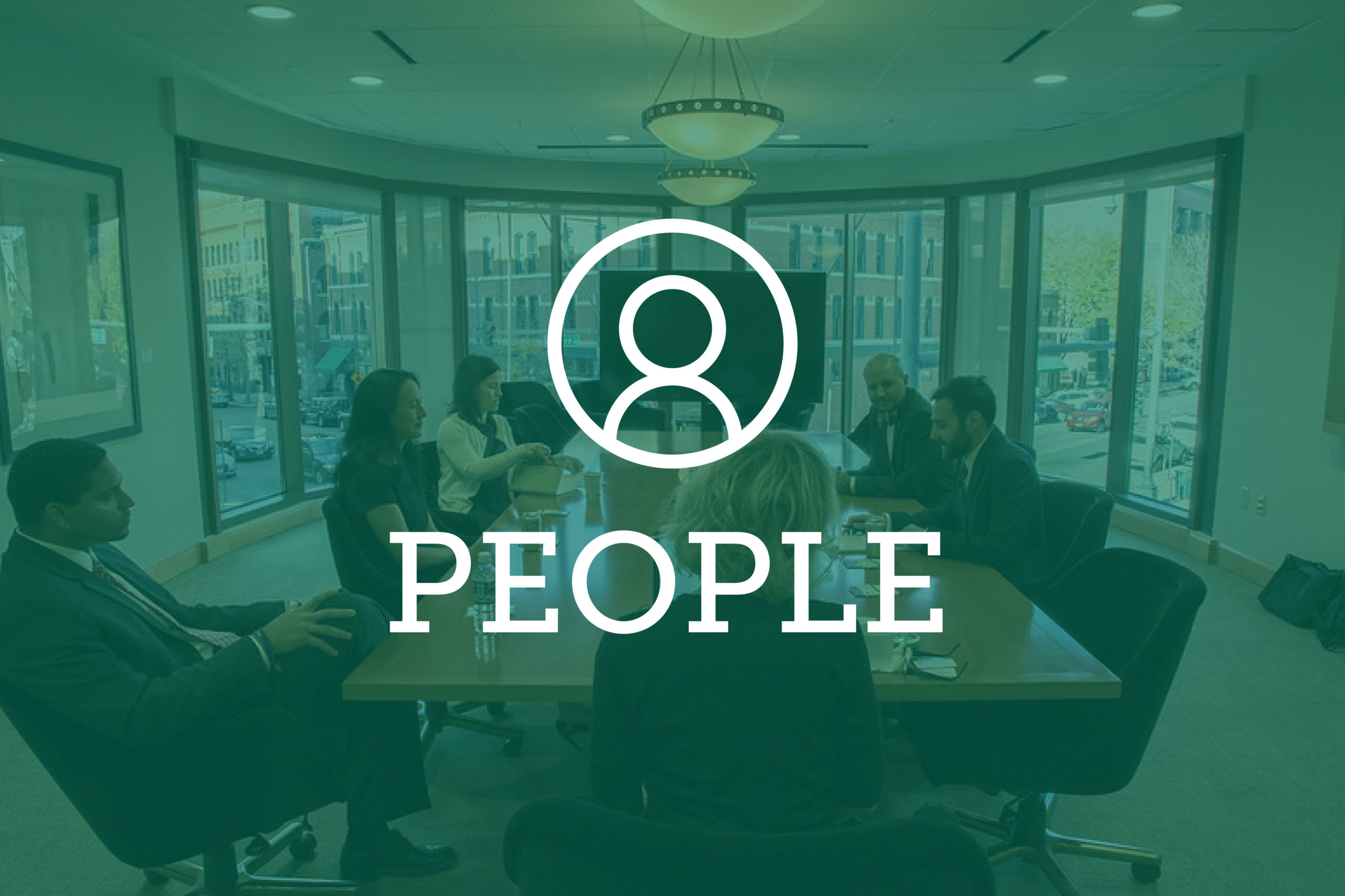 Law Firm Updates 
Denver-based family law firm Broxterman Alicks McFarlane PC added two lawyers to its practice. According to the Oct. 25 announcement, Allison Derschang and Chelsea Moore joined BAM as associate attorneys. Derschang brings experience representing employees in sex, pregnancy, race, religion, disability, national origin and age discrimination cases. Moore, a former deputy district attorney in Jefferson County and Colorado's 1st Judicial District, brings experience in district and county courts. 
Michael Best & Friedrich LLP announced on Oct. 26 that Kenneth Rosenzweig joined the national firm's Denver office. Rosenzweig, a senior associate, brings experience in venture capital and startups to Michael Best's corporate practice group and Venture Best. The Fordham University School of Law grad founded fitness business Rowgatta in 2017. 
On Oct. 27, Moye White LLP announced Jason Moilanen joined as a partner in the firm's real estate section. Moilanen, a University of Denver Sturm College of Law graduate, previously worked as an in-house attorney at Davita where he worked on its real estate portfolio and associated healthcare regulatory issues.
The Judiciary 
The Denver County Court Judicial Nominating Commission is accepting applications from qualified attorneys to fill an upcoming opening on the bench. A Denver City Council ordinance, effective Nov. 1, created a position for a 19th judicial officer of the Denver County Court. Applications are due by Nov. 4 and the commission will meet later in the month to interview and select finalists. 
On Oct. 28, the Supreme Court Nominating Commission announced its shortlist of applicants for an upcoming vacancy on the Colorado Court of Appeals. The opening will be created by Chief Judge Steve Bernard's retirement, effective Jan. 1, 2022. The finalists are Priscilla Loew from Brighton, Karl Schock from Denver and Timothy Schutz from Colorado Springs. Gov. Jared Polis must appoint one of the nominees by Nov. 12. 
Finalists for an upcoming vacancy on the Saguache County Court were announced on Oct. 28. The 12th Judicial District Nominating Commission nominated Kaeden Johns of Del Norte and Craig Schuenemann of Saguache for the position created by the resignation of Judge Anna Ulrich effective Nov. 21. Gov. Polis must appoint one of the nominees by Nov. 12.
Kudos 
Lewis Roca Denver partner Tom Dougherty and associate Dietrich Hoefner will lead the firm's new renewable energy end-of-life planning group. Dougherty and Hoefner will take the leadership position with one of the firm's Phoenix-based of counsel attorneys. The team will look at how to manage industrial materials used in renewable energy throughout entire life cycles, assisting clients on a variety of issues.