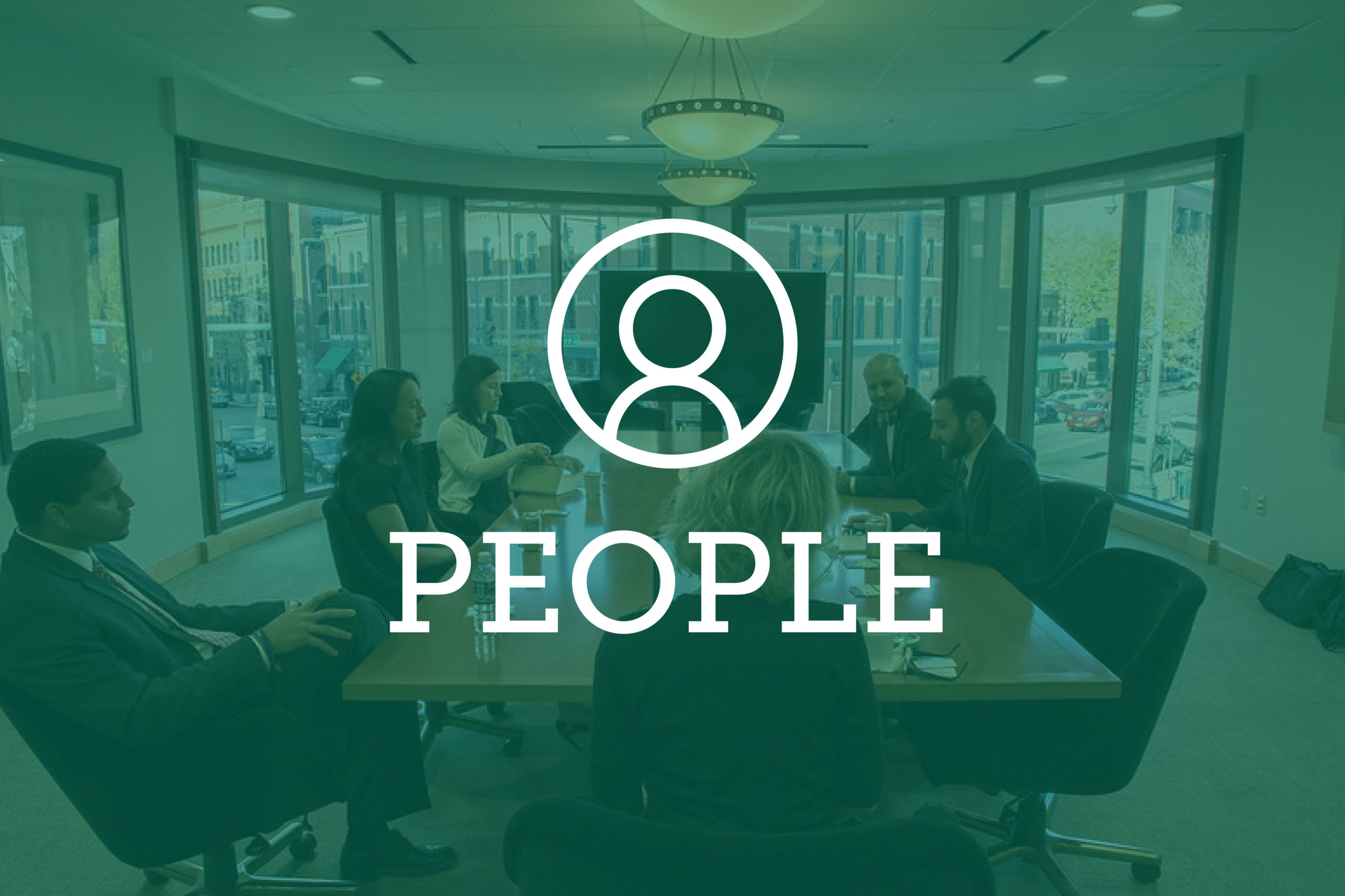 Law Firm Updates
Mid-west regional firm Hall & Evans, LLC welcomed Heather Thomas to its Denver office as special counsel, according to a Sept. 12 announcement. Thomas, holds a JD and Masters of Laws in Environmental and Natural Resources Law and Policy from the University of Denver Sturm College of Law, and brings more than 20 years of experience to the firm. She has worked on a wide range of legal topics including commercial and HOA disputes, premise and product liability, catastrophic personal injury and more.  
Business firm Moye White LLP welcomed three new associates to its Denver office according to a Sept. 15 announcement. Jacob Millis, a Sturm College of Law alum, joins the practice's business department. Mills brings extensive experience in tax law. He holds a Master's from DU in Tax Law, clerked at the U.S. Tax Court and focused his practice as an attorney on tax law. Erin Scott joined the firm's Trial Section and brings a focus on civil litigation and appeals. Scott, a University of South Dakota School of Law grad, clerked for South Dakota's Second Judicial Circuit and Colorado Court of Appeals Judge Jerry Jones. Thomas Witt, another Sturm grad, joined the practice's Real Estate team. Witt has practiced real estate and oil and gas law in Denver since 2017. Before his legal career, Witt, who holds a graduate degree in anthropology, worked as an archaeologist and historian at an environmental consulting firm. 
The Judiciary 
Gov. Jared Polis appointed Joseph Findley to Colorado's 8th Judicial District Court, according to a Sept. 14 announcement. Effective Oct. 8, Findley will fill the bench vacancy created by the retirement of Judge Julie Kunce Field. The Loveland-based attorney has been a partner at Findley, & Smith, P.C. since 2011 and has served as the 8th Judicial District's Public Administrator since 2018. A University of Wyoming College of Law alum, Findley focuses on estate planning, conservator services, real estate, contracts and landlord-tenant matters. 
On Sept. 15 Gov. Polis appointed Stephanie Scoville to the 2nd Judicial District Court of Colorado. Effective Oct. 15, Scoville will fill the vacancy created by the retirement of Judge Lisa Teesh-Maguire. The Denver-based attorney has worked at the Attorney General's office since 2004 in the Employment Tort Unit, Higher Education Unit, Civil Litigation Unit and most recently as the First Assistant Attorney General on the Cross-Unit Litigation Team. The University of Virginia School of Law Alum was an associate at Wheeler Trigg O'Donnell LLP and a clerk to Colorado Supreme Court Justice Rebecca Love Kourlis. Prior to law school, Scoville worked as a legislative aide and staff assistant for the U.S. Senate. 
Ashley Andrews will fill a court vacancy in Pitkin County in the 9th Judicial District, according to a Sept. 16 announcement. Gov. Jared Polis appointed Andrews to fill a vacancy created by the retirement of Judge Erin Fernandez-Ely. The University of Colorado Law School grad will take the bench on Oct. 31. Andrews has been a lead attorney at the 9th Judicial District's Colorado State Public Defender's Office since 2019. She also served as a lead attorney for the 2nd Judicial District's public defender's office and was a contract attorney at Reilly Pozner, LLP. 
Judge Anna Ulrich for Saguache County announced her resignation, effective Nov. 1. The 12th Judicial District Nominating Commission will meet in October to interview and select nominees to fill the vacancy. According to the Sept. 17 announcement, qualified electors of Saguache County with a high school degree or equivalent qualifications are eligible to apply. 
Kudos
Twenty-eight firms with offices in Colorado received Mansfield Rule 4.0 Certification — a diversity, equity and inclusion benchmark — for 2021. 
The certification, created by Diversity Lab, requires firms to affirmatively consider diverse lawyers for leadership and governance roles, equity partner promotions, formal client pitch opportunities and senior lateral positions. The 4.0 Certification requires that 30% of those considered were women, underrepresented racial or ethic groups, LGBTQ+ and lawyers with disabilities. A Mansfield Certification Plus means that, in addition to consideration, at least 30% of leadership is filled by historically underrepresented lawyers. 
This year's local Mansfield Certification Plus firms include:
Brownstein Hyatt Farber Schreck
Bryan Cave Leighton Paisner
 Clyde & Co received the Mansfield 4.0 Certification.