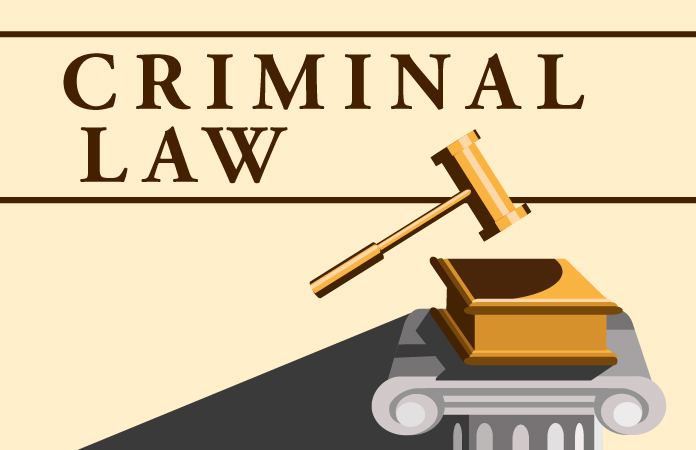 Last year, for the first time since 1985, Colorado senators passed a bipartisan bill to restructure the state's misdemeanor laws — eliminating duplicate offenses, removing those rarely used and recalibrating the offense level and associated punishment for others. 
"For close to 40 years in Colorado, criminal statutes had a lot of duplication, had a lot of confusion," Ryan Brackley, former Boulder district attorney and attorney at Brackley Law Office PLLC, said. "It allowed for different crimes to be prosecuted in different ways in different counties. There was little consistency or certainty in terms of how somebody could be punished or sentenced in one jurisdiction versus another." 
Senate Bill 21-271 reduced Colorado's misdemeanor classifications from three to two, combined the two petty offense classifications and added a civil infraction level to the state's criminal code, effective March 1. 
Although passed in the 2021 session, it took nine months for people to fully learn and understand the change and adapt the system to implement it. 
According to Brackley, merging these classifications erased instances of inconsistency and duplication in the criminal justice system. 
"For instance, a crime generally called criminal impersonation — which, in plain English, is giving a fake ID or false name to a police officer — is a rather low-level, non-violent crime," Brackley said. "Prior to the Misdemeanor Reform bill, those same facts could have been prosecuted under four different statutes with four different levels of classification from a misdemeanor to a felony. And along with that came four different sentencing structures."
This restructuring of offenses not only shifted crimes between misdemeanor classifications, but also moved crimes up to felony offenses or vice versa. 
"This is a two-year labor and has lots of moving parts," Sen. Bob Gardner of Colorado Springs, one of the bill's sponsors, said during the bill's adoption. "It is a change that is long overdue."
The Misdemeanor Reform bill resulted from two years of work from the Colorado and Criminal Justice Commission's Sentencing Reform Task Force, which includes defense and prosecution attorneys, victim rights advocates, parole officers, law enforcement and even former offenders. 
According to Brackley, when the task force started this work, Colorado was looking at high rates of incarceration and a nearly 50% recidivism rate. 
"We were also not putting enough effort and resources into things like diversion or restorative justice or treatment programs," Brackley said. "We weren't focusing enough on the more serious offenses and just putting less and less resources into other ways to look at crime and rehabilitation." 
Brackley said the bill sparked an effort to get more consistency in sentencing. 
"It was a request for law enforcement to focus their resources on the more serious offenses, to expect incarceration sentences on the more serious offenses, to be consistent across county lines but also to free up resources to focus on… things like diversion, restorative justice, mental health treatment and drug and alcohol treatment and evaluations," Brackley said. 
Not everyone was pleased with the outcome of the original legislation. Law enforcement leaders across the state argued the bill increased the risk to public safety. 
"I predict that we'll be doing… little clean-up things for another session as well," Gardner said. 
His prediction came true in this year's session with House Bills 1257 and 1229, titled Senate Bill 21-271 Clean Up. 
"The primary piece of the cleanup that was focused on the most was that adding back in of the possession of a weapon by a previous offender," Brackley said. "The legislation in 2021 removed many, many offenses that could be used as a predicate offense to lead to a charge or conviction for possession of a weapon… so there was a lot of pushback from DA's and folks in law enforcement who had originally supported those changes in 2021."
The Clean Up bill added back 60 felony convictions to the POWPO list, using recommendations from the Commission on Criminal and Juvenile Justice. This allows someone with a felony conviction on the expanded list to be charged and convicted with POWPO, addressing concerns brought up by law enforcement leaders across the state. 
In early March, only weeks after the Misdemeanor Reform's official implementation, police chiefs from across the state — including Pueblo and Fountain — and 4th Judicial District Attorney Michael Allen testified before the House Judiciary Committee in support of two bills to update the Misdemeanor Reform. 
Specifically, the group delineated worries that the bill's reclassifications would limit when an officer can arrest someone suspected of POWPO. Under the legislation, POWPO arrests were limited to offenders convicted of one of 49 felonies included in the Colorado Victim's Rights Act.
Sgt. Franklyn Ortega, public information officer for the Pueblo Police Department, referenced information from a March 1 arrest of two suspects affected by the change. 
Amada Pacheco-Sammon had two warrants for her arrest and was driving with a revoked license when PPD officers encountered her and Preston Reno on March 1, according to the news release. Pacheco-Sammon was arrested for her warrants, two counts of vehicular eluding and driving under restraint.
Reno, a three-time convicted felon, was arrested for a restraining order violation, violating bond conditions and theft. During the investigation, a stolen handgun, methamphetamine and marijuana were recovered from Reno. 
"Because it was March 1, we couldn't take him to jail or arrest him for possession of a firearm, being a felon, because it's no longer a crime for him," Ortega said. Reno's previous felony convictions were not among the VRA crimes stipulated in the reform. 
In testimony, speaking on behalf of the Colorado Association of Chiefs of Police, Pueblo Chief Chris Noeller said Pueblo experienced a 107% increase in homicides, a 13% increase in aggravated assault, a 26% increase in robbery and a 49% increase in auto theft in 2021. He said guns are a tool often used to carry out these crimes and expressed discontent with the limitations in POWPO arrests under the current bill. 
"Given the fact that it just went into effect in March of 2022, it's too early to tell what effect the [Misdemeanor Reform] or the [Clean Up bill] will have on public safety," Brackley said. "To the extent that there was criticism… [about the bills] creating more crime or being a reason for the uptick in crime in Colorado, I don't think the data supports that. Crime has been going up in Colorado since 2019 — three years before the passage of the statutes."
The Clean Up bill also refined and addressed the process for the civil infraction classification created in the Misdemeanor Reform. 
"One of the great examples I always think about is the so-called camping ordinances," Brackley said. "Essentially, DAs were put in the position of having to criminalize homelessness. Somebody could be arrested for camping and would have to proceed through the criminal justice system using great resources… taking up court time and possibly using other resources that should have been going towards more serious offenses or more appropriate offenses. Making that a civil infraction essentially took away the jail component or the punishment by incarceration component… and turned it into a civil offense punishable by fines."
According to Brackley, the bills free up a lot of resources and time, with certain offenses — such as felonies that were reclassified as misdemeanors or misdemeanors labeled civil infractions — becoming eligible for penalties that did not include mandatory incarceration but focus instead on community-based resources for reform. 
"There is still work left to be done by the Colorado legislature," Brackley said. "The question is, with the continued rise in crime, will those in the prosecution community have the same resolve to work with those in the defense community to get those reclassifications done [for felonies] in the same way they did for misdemeanor offenses or will this continuing, spiking crime scare people off from doing this necessary work?"
One thing the legislature has been examining, according to Brackley, is how to handle habitual offenders. 
In Colorado, anyone who is convicted of a third serious felony may face higher criminal penalties as a habitual offender. Also called the three-strikes law, a third felony conviction can result in up to four times as long in jail or life in prison. Even if the defendant is charged with a third class 5 felony in five years, they can face up to three times as long in jail.
Some argue that predicate offenses eligible to classify someone as a habitual offender should be limited to prior offenses that are violent in nature as opposed to any felony committed. 
"Right now, somebody could be convicted of two or three low-level offenses and could commit a low-level felony offense and be subjected to the habitual offender laws," Brackley said. "That is something that, when we talk about using resources… that's something I think needs to be looked at for reclassification also."