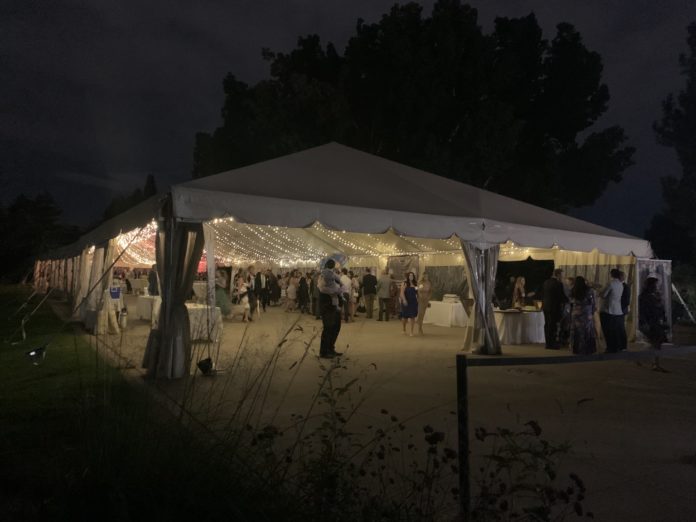 Since 1977, the Colorado Hispanic Bar Association has been the premier association for Latino attorneys in the state as it continues to change and grow.
The mission of the organization is to serve Latino and Hispanic attorneys in Colorado and the broader Latino community through public policy advocacy and pro bono work.
According to a 2021 report from the Colorado Office of Attorney Regulation Counsel, 6.9% of Colorado attorney respondents identified as Hispanic, Latino or having Spanish origin, which showed an upward trend from 2020 and 2019. 
Amber Gonzales, the president of CHBA and a litigator at Crowell & Moring, said in the last five years, the organization has increased by about 10% for multiple reasons.
"One is a concerted effort by the board to get people involved and increase communication with our membership," Gonzales said. Other items Gonzales pointed to included the increased presence of the organization in the state and growing its allyship. Gonzales said a lot of CHBA members don't necessarily identify as Hispanic or Latino, but are invested in its mission. 
"I was really happy to see that as we go through all of our different committees and the work that they're doing, that we really are still very close to our mission," Gonzales said about CHBA's planning session last year. "We want to continue that work."
One thing CHBA has been working on recently is being less Denver-centric and more focused on statewide efforts. The organization now has representatives in three different parts of the state: northern Colorado, the Colorado Springs-Pueblo area and Durango.
"It's been super encouraging to see some new life breathed into these other areas,"
Gonzales said. She added the bar association tries to partner with local bar organizations to help develop CHBA's outreach. 
In 2023, CHBA hopes to reinvigorate the membership of the organization and regroup after the COVID-19 pandemic. Gonzales said CHBA's members use it as a source of fellowship, with networking and get-togethers being important to many of its members. 
"This year, we want to get back to that … in a way that we had seen pre-pandemic," Gonzales said.
In May, multiple events will be held during the week of Cinco de Mayo, not only in Denver, but also in Weld and Larimer counties. CHBA will also continue its legal education and social programming while holding a major event Aug. 12 for its gala and awards celebration, where organizers expect more than 400 people to attend.   
Last year, the organization tested the waters for in-person events keeping COVID in mind including by moving its annual gala and awards celebration outside. Gonzales suspects the CLEs will continue to follow a hybrid model this year to incorporate more of Colorado outside of the Denver metro area.     
CHBA is getting more tech-savvy as well, launching a redesigned website. If you go to the Internet Wayback Machine from December 2022 and compare it to the version now, the differences are striking. 
"After our website was … probably six or seven years old, it was time for a refresh," Gonzales said. "We wanted something that would increase our visibility to our members and the ease of communication with our members."
Gonzales noted one of the main features of the new website was developing a member directory. Members can use that to find one another, while also helping the public find an attorney.  
As for the future, Gonzales hopes the organization can have an executive director. CHBA has only two paid staff who are interns. Those interns were selected through the "Law School Yes We Can" program, which is a pipeline program started by Colorado Federal District Judge Christine Arguello that works to increase diverse attorneys entering the legal field. 
Another area the organization hopes to grow is its public policy advocacy. Gonzales said that committee currently has two outstanding volunteers, but she would like more people to help out.  
Currently, CHBA has about 275 members. It's open to attorneys, judges, law students, other legal professionals and those who feel invested in their mission. To find out more, click here.