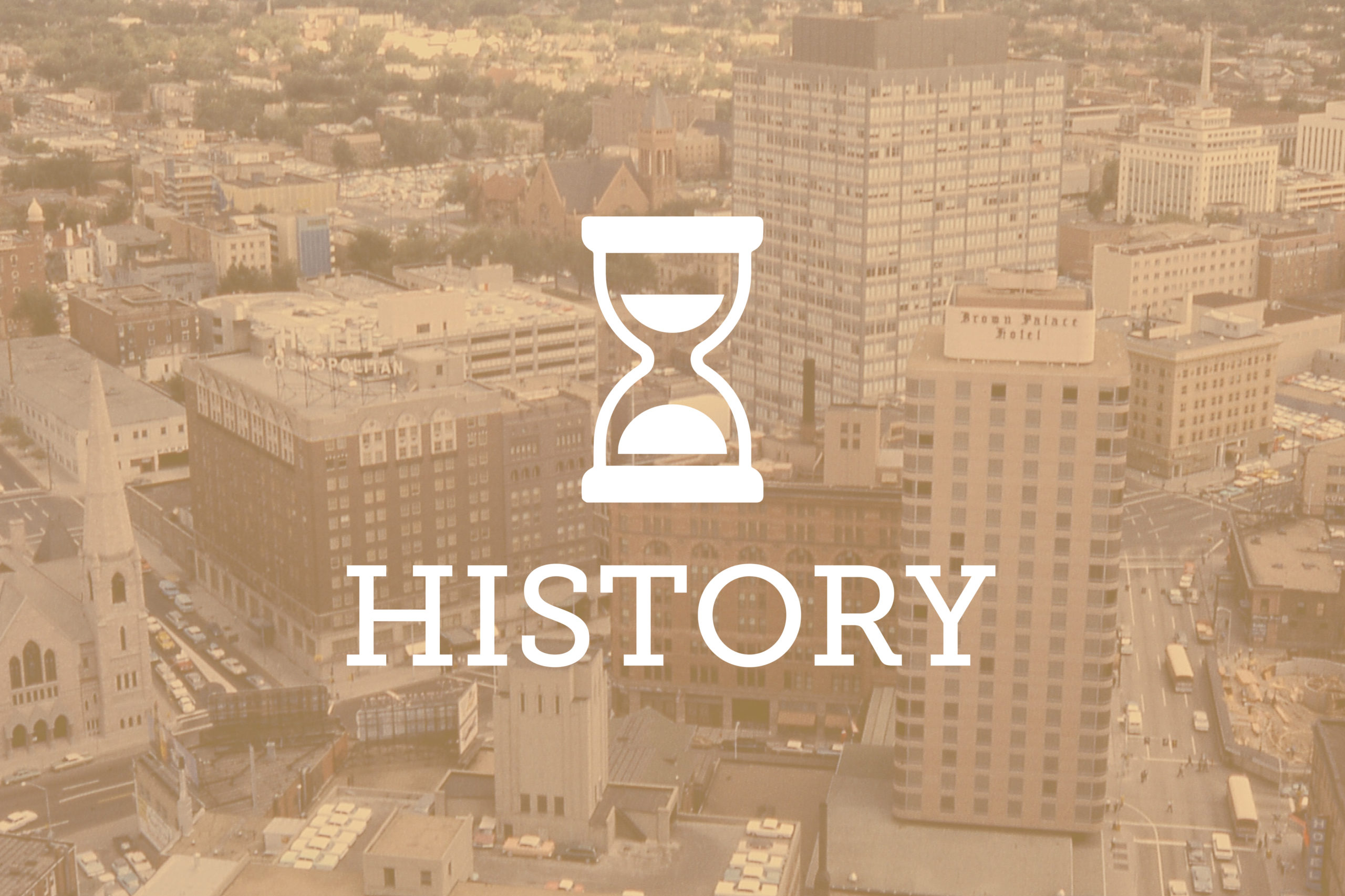 State Sen. Jack Taylor served roughly 16 years in the Colorado House and Senate. A Republican from Steamboat Springs, Taylor, who was well known for his policy stances, died in 2020 at age 84. He sponsored 252 bills, memorials and resolutions during his time in the legislature and 201 of those were enacted. 
Of the bills he sponsored that were passed include ones on voting, tuition assistance for the National Guard, the creation of the Colorado Tourism Office and enterprise zones, according to a joint memorial introduced by the Senate this session. 
Taylor in 1995 sponsored a bill that "rais[ed] some eyebrows," according to coverage from The Steamboat Pilot. The bill would take power from the Colorado Division of Wildlife and give more power to lawmakers, the Colorado Wildlife Commission and the state's Department of Natural Resources. Specifically, the bill would prohibit district wildlife managers from carrying guns but would still allow them to write tickets for violations. Among other provisions, it would also allow the wildlife commission to override any decision made by the wildlife department. All wildlife habitats up for lease or purchase would also need to be approved by lawmakers. 
Opponents of the bill said the bill would make law enforcement officers less safe. "Very honestly, I wouldn't be out there writing an $1,800 ticket without access to a firearm," Sheriff John Warner said to The Steamboat Pilot in February 1995, "Keep in mind that a lot of times these individuals they contact are intoxicated…" 
Taylor said the bill was an honest effort to address a number of complaints he's received about the wildlife department, which he asserted to The Steamboat Pilot outnumbered complaints he got about any other agency. He said "although many DOW managers are just fine, others are accused of being arrogant and heavy-handed when it comes to law enforcement," according to the article in The Steamboat Pilot. While Taylor noted he wasn't against the wildlife department "enforcing wildlife laws or using covert activities to catch lawbreakers," he said, "We get complaints that they act like they don't have a boss." 
The bill was passed May 25, 1995. 
Taylor also proposed Senate Bill 01-030, which would have expanded the time businesses had open enrollment for health policies. It would have also allowed insurers to raise rates for business groups up to 150% above the standard rate or to discount them by up to 20%, easing some of the network restrictions placed on insurers, according to May 2001 coverage by Aspen Daily News. That bill was killed in committee. 
Two years later, Taylor voiced his opposition to Referendum A, which asked voters to approve $2 billion in revenue bonds for major water projects in the state. The referendum was a Western Slope, bipartisan effort by lawmakers to address massive drought and water conservation issues plaguing the state. 
Taylor said the referendum wouldn't help – adding his region, which included most of Garfield and Eagle counties, "has worked for 10 years on Elkhead Reservoir between Craig and Steamboat Springs." That project was delayed a number of times due to environmental restrictions of the Endangered Species Act, according to Aspen Daily News' 2003 coverage. 
Taylor noted to Aspen Daily News that other projects like enlarging existing reservoirs can already get funding. "Why can't that happen? It's revenue. If there is no revenue stream, they won't get built," he said to the news outlet in 2003. 
Water issues were a big topic for voters to address that year. Water conservation and other related issues even split state parties, according to Aspen Daily News. The then Eagle County Commissioner Tom Stone, a Republican, went head-to-head with Taylor over a gaming issue, the outlet reported in October 2003. 
Stone was in opposition to a proposed amendment that would allow video lottery terminals at existing state dog and horse racing tracks. Taylor said the move would allow more tourism promotion and money for the racing tracks while Stone maintained the measure would turn Colorado into a "gambling mecca," characterizing the measure as a give-away to England's Wembley Corp. That company operated most of the tracks in the state and would have gotten a portion of the revenues, according to Aspen Daily News. 
"This is un-American," Stone said to the outlet. "As a matter of fact, it's British. It's not American at all." 
That measure failed at the ballots, with just over 80% of voters saying no. 
Nearly six months later, Taylor sponsored a bill that would make newspaper theft "with the intent to prevent others from reading it" illegal. Pitkin County commissioners reportedly said they had bigger fish to fry though, and other opponents said stealing newspapers is already a crime. 
Taylor also sponsored a bill that categorized cliffs and steep slopes on a list of inherent risks of skiing, "letting resorts off the hook for any injuries people suffer while skiing them," according to April 2004 coverage from Aspen Daily News. The proposed bill overhauled the state's Ski Safety Act and shielded resorts from a number of safety lawsuits. 
"Skiers have just started skiing every inch of a ski area – including areas that are dangerous," Taylor told the outlet. The original act sought to protect resorts and the ski industry as a whole in the state by setting rules on what resorts needed to do like posting signs and making it clear what responsibilities skiers have for their own safety, according to the article. That bill was passed into law May 28, 2004.
In October 2004, Taylor criticized his challenger Jay Fetcher "for claiming to not take special interest money while he benefited from attack mailings funded by an out-of-state organization," according to coverage from Aspen Daily News. Taylor went on to claim Fetcher took special interest money, holding up a flyer that he claimed was about "$350,000-$400,000 of ads here and that's coming from elsewhere." 
The outlet reported Fetcher and Taylor also "sparred over gas drilling," with Taylor promising to "keep the heat on the oil and gas commission and operators" and Fetcher saying he wanted to give counties more permitting control. Taylor also allegedly accused Fetcher of "participating in a secret Democratic plan that jeopardized Western Slope water by lumping [Taylor's] county with Boulder." Meanwhile, Aspen Daily News reported "Fetcher criticized Taylor for casting a deciding vote for a Republican plan Democrats challenged as unfair and was struck down in court." 
Taylor was an outspoken opponent of Senate Bill 05-062, which sought to tighten rules for recreational water use. The measure, according to February 2005 coverage from Aspen Daily News, "would set limits on the amount of water communities can use for kayak courses and similar recreation channels." It also required any future courses to use water-saving techniques, the outlet reported. Taylor reportedly said he wanted to "preserve Colorado's 125-year-old-legal system, which protects water owners." 
Opponents said the bill would hurt the state's recreational water industry. Glenn Porzak, a water attorney in Boulder, Colorado, reportedly said in 2005 the bill was "an effort to eliminate any meaningful water right for in-channel diversions." The bill didn't pass. 
According to the 2023 joint memorial, Taylor also "loved working irrigation ditches in his neighborhood and mowing the neighborhood Strawberry Park roads and some neighbors' driveways with his John Deere tractor." In an April 2020 Steamboat Pilot article following his death, his wife Geneva Taylor, said he was "most at ease when he could climb aboard the tractor that is parked in front of their home in Strawberry Park."
Taylor served in the U.S. Navy "on an icebreaker ship that participated in the International Geophysical Year operation in Antarctica, an international scientific project that lasted from July 1, 1957, to December 31, 1958," according to the joint memorial. 
According to his obituary, Taylor moved to New Orleans after he got out of the military "and worked for Boeing Aerospace on the Apollo Moon Landing Project."