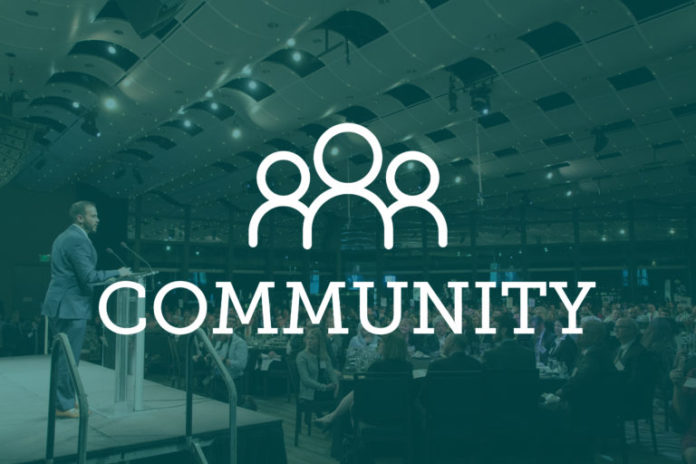 The Colorado Lawyers Committee hosted its 2022 luncheon awards on Sept. 14 honoring people and firms in Colorado's legal community who've volunteered their time and knowledge. 
CLC was founded in 1978 and has brought together Colorado law firms and lawyers to volunteer their time and knowledge to disadvantaged communities through advocacy, negotiation and litigation. The organization has multiple ongoing projects that advocate for legal change and offer pro bono legal services in areas including immigration, children's rights and education, community development, civil rights, criminal law and more. 
The 2022 luncheon returned in person at the Ritz-Carlton Denver after the 2020 event was canceled due to the COVID-19 pandemic and last year's awards were held virtually. This year marked the 32nd annual CLC awards. 
CLC announced its 2022 recipients for the Individual of the Year Award, Law Firm of the Year Award and handed out its Outstanding Sustained Contribution Award, Past Chair Award and several special recognition awards. 
Opening the lunch, CLC Executive Director Connie Talmage outlined some of the organization's highlights over the last year including assisting displaced Afghan refugees to apply for asylum, working with the Colorado Office of Economic Development and Trade to create a permanent pro bono program for small businesses and more. 
"We have had a very busy year since we were together last October with a great number of successes in terms of putting on projects. And our volunteers are making a huge difference in the community," said Talmage. In its 2022 report, CLC estimated that 930 volunteers dedicated 6,749 hours on its 29 active projects over the last year on a range of issues in the legal system and beyond. 
The 2022 luncheon's keynote speaker was Assistant Attorney General Kristen Clark with the United States Department of Justice Civil Rights Division. Clark, an experienced civil rights and criminal law attorney, joined the division in May 2021 and outlined the work her office is engaged in, including investigating high-profile cases like the death of Breonna Taylor, looking into discriminatory practices at grade schools and more. She added the DOJ's Civil Rights Division celebrated its 65th anniversary in March and the office has recommitted itself to enforcing civil rights in the U.S. 
"We approach this work with great urgency, as we know that people's civil and constitutional rights are at stake, as is the legitimacy of our justice system in the eyes of the communities that we serve," said Clark. 
This year, CLC honored attorneys and organizations that have made significant impacts on its projects and mission. 
While many of the awardees were announced prior to the event, the recipients of the 2022 Individual of the Year Award and Law Firm of the Year Award were named last Wednesday and went to Hernandez & Associates P.C. and Pascal Schunk. 
Schunk, the founder and practitioner at immigration law and defense firm Schunk Law Firm P.C., has volunteered at CLC's monthly Denver Legal Night since 2006. The regular clinic allows those who can't access or afford legal services to receive advice, information and referrals from attorneys. CLC estimated that from 2015 through 2021, Schunk has volunteered 116 times at the two-hour clinic and is known to stay until every person has been heard. Other finalists for the 2022 Individual of the Year Award were CLC Associate Director Carolyn Powell, Ballard Spahr Partner Sarah Wallace and CLC Co-Chair of the Immigration Task Force Steven Williams.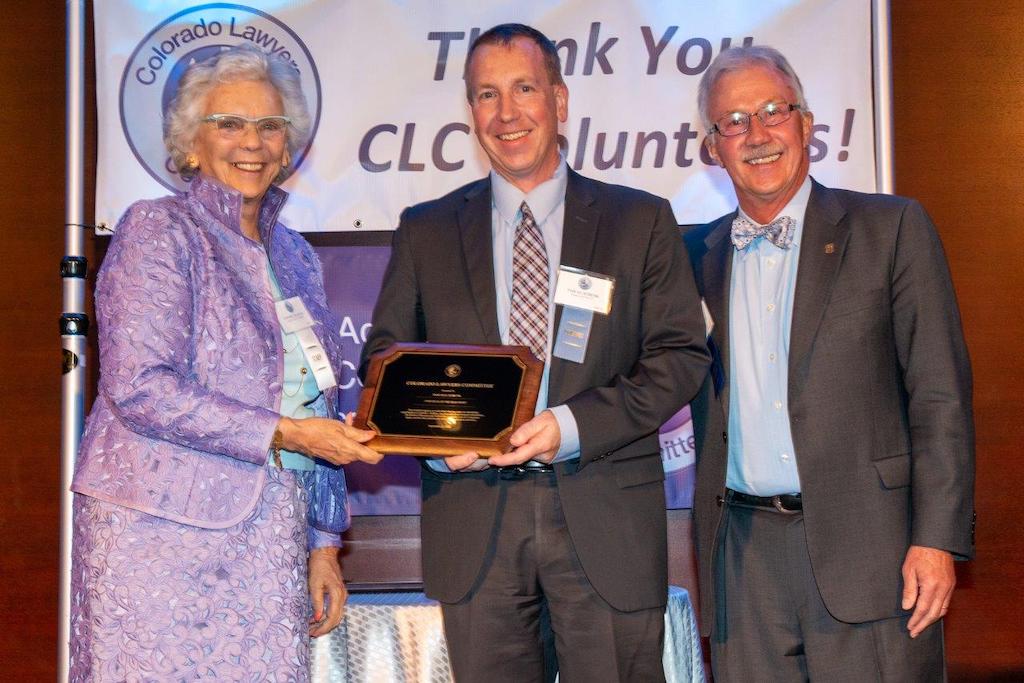 Hernandez & Associates P.C. took home the Law Firm of the Year award for its dedicated team of attorneys who volunteered on CLC projects. CLC estimated 40% of the firm's lawyers volunteered in 2021 and firm leaders played important roles at CLC and on specific projects. Specifically, CLC commended the volunteer work of Hernandez & Associates Managing Partner Arnulfo Hernandez, Director of the Removal Defense Department Edain Butterfield, Shareholder Jon Booker and Shareholder Christine Hernandez. Other finalists form the 2022 Law Firm of the Year Award were Davis Graham & Stubbs LLP, Sherman & Howard LLC and WilmerHale.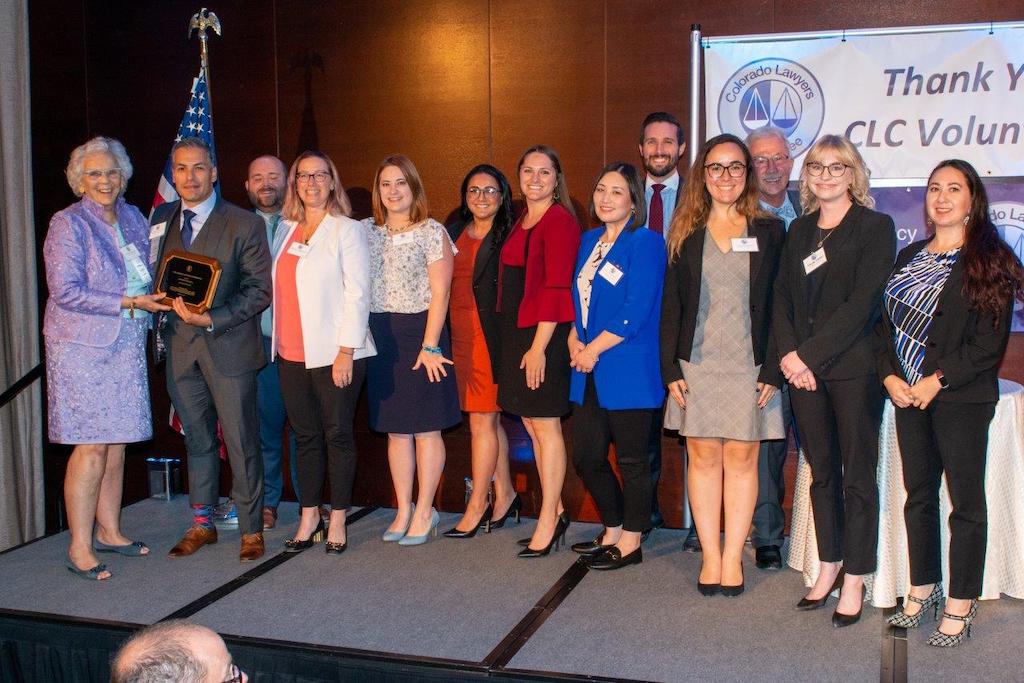 Taking home this year's Outstanding Contribution Award was Jerome DeHerrera of Achieve Law Group. CLC selected DeHerrera for his extensive pro bono work on Lobato v. Taylor, Colorado's longest-running court case. 
DeHerrera first became involved in the case in 2005 when he was an associate at Arnold & Porter. DeHerrera who grew up in the San Luis Valley, where the Taylor Ranch dispute is based, has represented the descendants of settlers of the valley in a longtime legal battle to retain hunting, fishing, grazing and wood gathering rights created by the 19th-century Spanish land grant which led to the settlement of the valley. The case began in 1981 and DeHerrera has been a key member of the legal team in the latest chapters of litigation. 
"I was excited to be on this case, because this is where my family's from, is where my roots are. And it's a very, very interesting, fascinating case," said DeHerrera. He noted that before he became involved in the case, the team of attorneys who filed the lawsuit faced significant setbacks before the Colorado Supreme Court ruled in favor of the descendants. "It's a fight to preserve our clients' ways." DeHerrera said the latest chapter of the Taylor Ranch case has involved enforcing the rights established by state courts and that the work is far from over.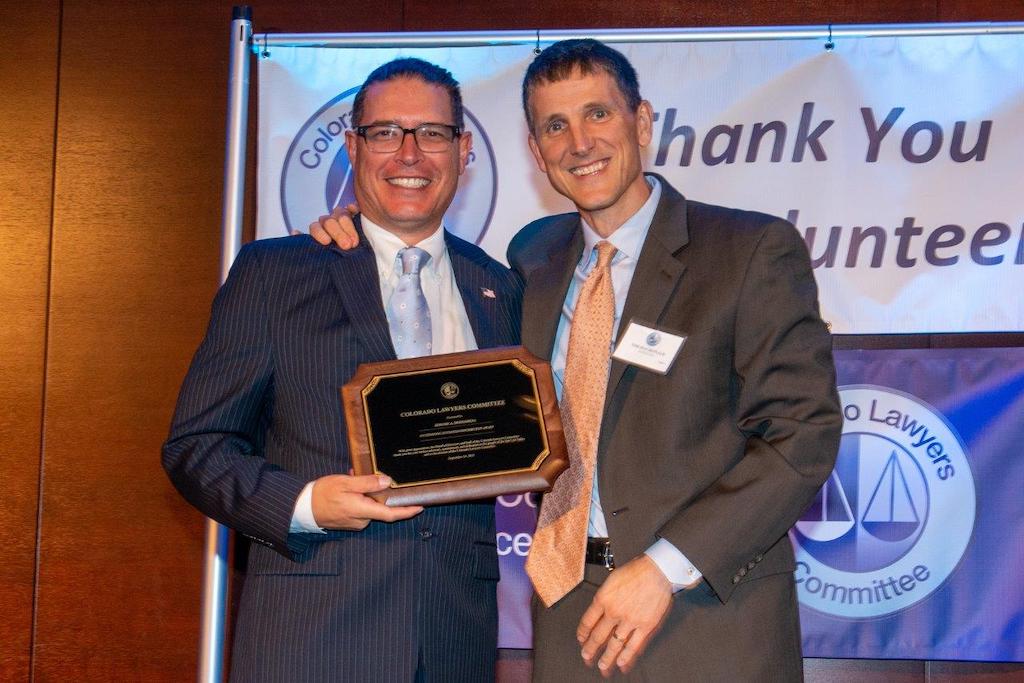 Other award recipients this year were: 
Colorado Office of Economic Development and Trade – Special Recognition Award

. OEDP worked with CLC to create

a permanent program

for small businesses in need of legal assistance. 

Angela Reyes – Special Recognition Award

. Reyes was recognized for her longtime work on Denver Legal Night. The paralegal has volunteered at the clinic since 2006 and was a key player in expanding the program to Weld County and Greeley as well as transitioning to a virtual program after the COVID-19 pandemic. 

Seigneur Gustafson – Special Recognition Award

. The accounting and litigation support firm has provided pro bono accounting and tax services for CLC for seven years.

Rebecca Anderson Fischer – Past Chair Award

. Fischer was the CLC chair of the board of directors from February 2020 through March 2022 and led the board during unprecedented challenges created by the pandemic. 
Attorneys and firms interested in working with CLC can contact the organization to learn more about getting involved.