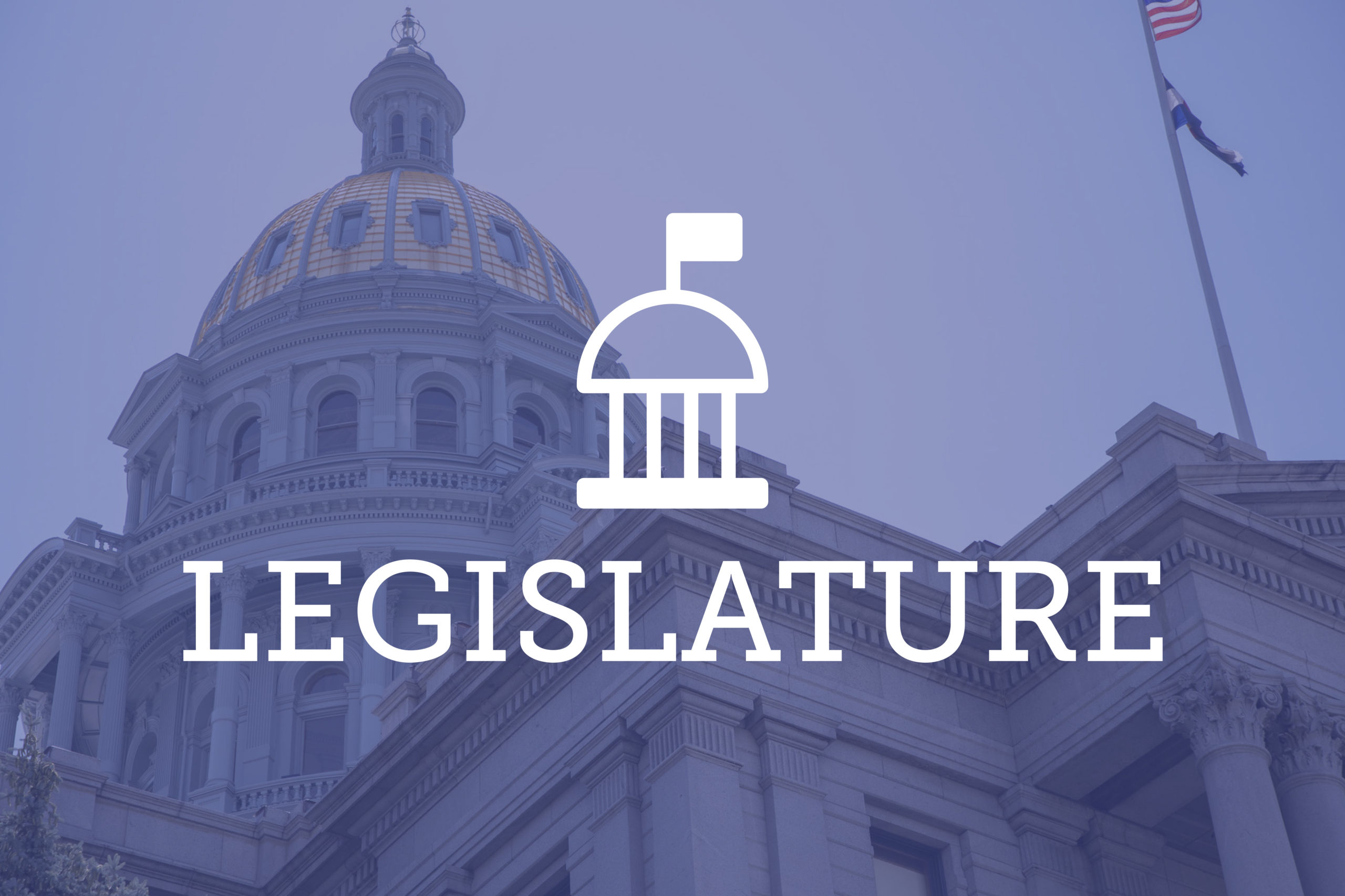 A white supremacist wouldn't be able to defend themselves in court by claiming their hatred of people of color caused them to lose control and attack a victim in a heat of passion. That's the type of comparison Colorado's prosecutors and lawmakers are making to argue for passing a bill to mostly outlaw gay and transgender "panic" defenses in criminal trials. 
House Bill 1307 creates the presumption that evidence about a victim's gender identity or sexual orientation is irrelevant to an attacker's defense and doesn't create a heat-of-passion justification. It also requires a pretrial hearing process if a party claims the evidence is relevant and files a motion to introduce it.
Bill sponsor Rep. Matt Soper discussed the absurdity of justifying an attack on a gay or trans person just because they make a sexual advance. Last Tuesday, the committee passed the bill on a 6-2 vote. 
"Gay and trans panic defense, not going to beat around the bush, is a sham defense," Soper said. "Everyone has a right to basic safety. … What [this defense] says is we're going to allow perpetrators to be excused of their actions based on the sexual orientation or sexual identity of the victim, when you don't have that in any other case."
Amanda Gall, the sexual assault resource prosecutor for the Colorado District Attorneys' Association, told Law Week the bill walks a thin line between allowing a defendant to testify about why a victim's actions made the defendant fear for their safety — which advocates of the bill say the defendant can do — and allowing the defense to turn on the mere fact of the victim's sexual orientation or gender identity. She testified at the hearing on behalf of the CDAC, which was involved in drafting House Bill 1307.
"It's something you have to be particularly careful about when you're opening up self-defense statutes," she told Law Week. "It's something you have to do very precisely. You certainly don't want to be broad or to inhibit a defendant's constitutional right to present a defense."
She added the bill couldn't outright ban evidence about a person's sexual orientation or gender identity because it can be relevant to identifying victims or perpetrators and as evidence in charging hate crimes.
The Colorado District Attorneys' Council and a few individual prosecutors testified in support of the bill. There was no testimony in opposition. But notably, no defense lawyers testified at the hearing at all. Bill sponsor Rep. Leslie Herod told the committee the state public defender's office is neutral and while the Criminal Defense Bar Association previously opposed the bill, it was neutral on it at the time of the hearing. Law Week has reached out to the bar association for clarification on its position and any opinions it has on the bill.
Angie Zapata's 2008 murder is one of the most high-profile cases in Colorado in which the defendant invoked a "panic" defense, though unsuccessfully. Allen Andrade beat Zapata to death after having a sexual encounter with her and later discovering she was transgender. At the time, the Gay & Lesbian Alliance Against Defamation noted Andrade's conviction was the first time someone had been convicted of a hate crime in the U.S. for murdering a transgender person.
Herod also talked about her friendship with Matthew Shepard's family as a motivation for her determination to outlaw "panic" defenses.
"That was a crime that really impacted me personally growing up," she told Law Week. "I thought we had changed our ways because of the awareness of that issue, and we have changed substantially as a country. But when I found out that people are using this defense in Colorado and across the country, it was really not a question of whether I was going to be the one to change it."
Law enforcement agencies can track the numbers of anti-LGBTQ crimes reported to them, and prosecutors can track the numbers of LGBTQ hate crimes they charge. But a number of factors fight against collecting data about how frequently defendants use gay or trans "panic" defenses.
Defenses used in criminal cases aren't tracked, and a defendant might bring up information about the victim's gender identity or sexual orientation even if they aren't using it as an official affirmative defense. A court may seal records after a person's acquittal. Or a defendant may plead down to a less serious offense that doesn't include a hate crime charge. 
Herod's office declined to provide a report compiled by her office in preparation for the bill. But panic defenses appear to have been discredited by several subsets of the legal community. In 2013, the American Bar Association passed a resolution encouraging state and local governments to limit the use of gay and trans panic defenses. House Bill 1307 would make Colorado the 10th state to ban its use outright. In 2016, the Williams Institute think tank out of the UCLA School of Law published a report featuring model legislation for limiting the use of panic defenses.
Gall told Law Week the pretrial hearing process in House Bill 1307 goes further than laws passed by other states. She compared the requirement to a process in Colorado's rape shield laws, which also require a pretrial motion and hearing for a defendant to bring in evidence about a victim's sexual history.
"Really, that's saying if you're going to try to backdoor this gay or trans panic defense under any other rule of evidence, even if you aren't formally declaring self-defense, then we get to litigate that pretrial so you don't just get to appeal to the jury's bias." 
—Julia Cardi