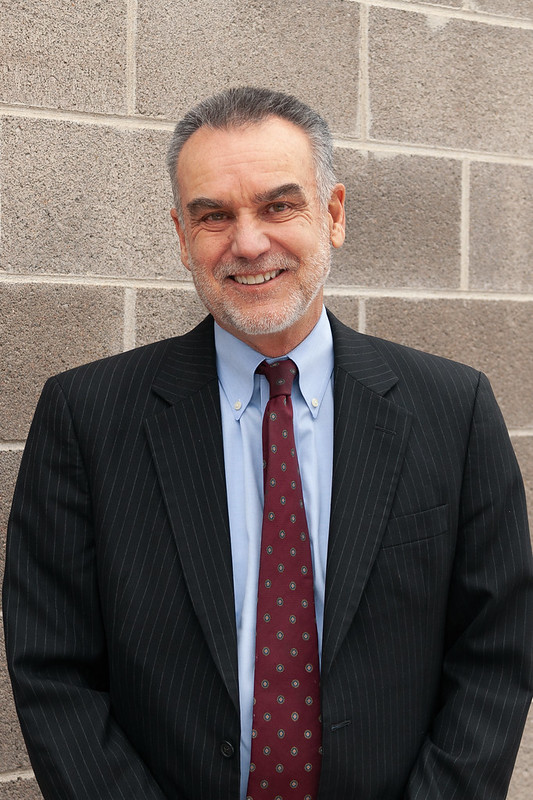 Mike Gallagher has learned to trust the jury. 
It's a rule that has served the Davis Graham & Stubbs partner well. In 2019, Gallagher helped secure eight-figure verdicts for Antero Resources, a Denver-based natural gas and oil company with reserves in the Appalachian basin.
In June, a Denver jury awarded Antero a whopping $96 million in a pricing dispute with Washington Gas Light Co. and WGL Midstream, Inc., both subsidiaries of WGL Holdings. Gallagher is quick to note the win was a group effort as he and DGS colleagues Shannon Stevenson and Jim Henderson joined up with a team of attorneys from Houston-based Vinson & Elkins led by Jim Thompson and Phillip Dye.
Gallagher also helped Antero hang on to a $60 million verdict in a breach of contract case the company won in 2017 against South Jersey Resources Group. 
In August, the 10th Circuit upheld the federal jury verdict. DGS and Vinson & Elkins worked together on that case as well.
Part of Gallagher's role in both cases was to pick the jury. A lot of corporate clients, and their lawyers, are reluctant to go in front of a jury, viewing them as risky or a wild card, according to Gallagher.
"I look at it completely differently," he said. "I'm very comfortable with juries. I trust them. I recommend to clients often: Ask for a jury."
Cases involving natural resources can often be technical and complicated. But that doesn't mean the issues are beyond a jury's grasp, according to Gallagher. "It's easy to underestimate how smart six or 12 jurors are," he said, adding that "if you put them in a room together for five days [or] 10 days, they're going to get it."
"I think about my role as a lawyer a little bit as a teacher," Gallagher said. Whether the case is before a jury or a judge, he has to explain how things work and simplify the story, then let them decide. 
Gallagher's comfort with juries stems in part from his early days as a public defender in the late 1970s. Working as a public defender helped him become comfortable in the courtroom and taught him to prepare to try a case quickly. It also honed his cross-examination skills. 
"I'm still, to this very day, using the skill set I developed as a public defender," Gallagher said, although his clients and cases are now in the corporate world. 
After joining DGS in 1980, he represented ski industry clients as well as names like DuPont and Nissan before taking on more natural resources industry work, which forms a significant chunk of his practice today. His work includes class-action royalty lawsuits in the oil and gas industry, contract cases and environmental matters, such as Superfund-related cases in the mining industry. In addition to Antero, BP and Atlantic Richfield have been notable clients in recent years. 
Most of the time, Gallagher said, his clients are in the position of defendant, which made the Antero verdicts all the more noteworthy as wins. "Of course, what you're looking for as a defendant is zero," he said. "So last year was, for me, interesting because we were able to deliver those two cases working with others."
One of the best things about handling big cases, according to Gallagher, is that "by definition, you can't do it alone." In addition to collaborations with attorneys at other firms, he said, complex cases provide opportunities to bring junior colleagues on board.
"Mike was willing to involve me and other then younger lawyers in some of the highest-stakes matters in the country. He was always willing to explain his decision-making and to point out the subtle issues that could turn the tide in a case," DGS co-managing partner Chad Williams said. "Most importantly, Mike was pleased to let younger lawyers stand in court to help them develop in their craft."
Pro bono work has allowed Gallagher to return to criminal defense from time to time. In a years-long effort, he and DGS colleagues represented Nathan Ybanez, who had been convicted of murder at age 16 and was sentenced to life without parole. They handled the case on a pro bono basis all the way through the Court of Appeals and the Colorado Supreme Court. In 2018, Gov. John Hickenlooper commuted Ybanez's sentence, making him eligible for parole later this year.
Gallagher said that, at this point in his career, he's most interested in dedicating his time outside the legal sphere. 
He's especially passionate about his volunteer work with Escuela de Guadalupe, a private dual-language Catholic school in Denver where he serves as chairman of the board. 
He found out about the school through a friend and, he said, "I just was sold immediately as soon as I saw the school." Escuela de Guadalupe's goal of ensuring kids are bilingual and biliterate in Spanish and English by third grade struck a chord with Gallagher.
"My mother is Cuban, and I was brought up in the '50s, when people didn't see the advantage of being a bicultural person speaking two languages," he said. "As a result of that connection, I have lots of relatives that came over to the United States not speaking English."
Gallagher said it was his father, also a lawyer, who sparked his interest in the law. And it was the ski slopes that first lured the Ohio-raised attorney out West. 
He earned his B.A. from the University of Colorado, then headed back east to Duke for law school with a plan to return to Colorado and practice. 
"When I came out to Boulder in '71, I literally had never been west of Detroit when I got off the plane," he said. "Best choice I ever made." 
— Jessica Folker