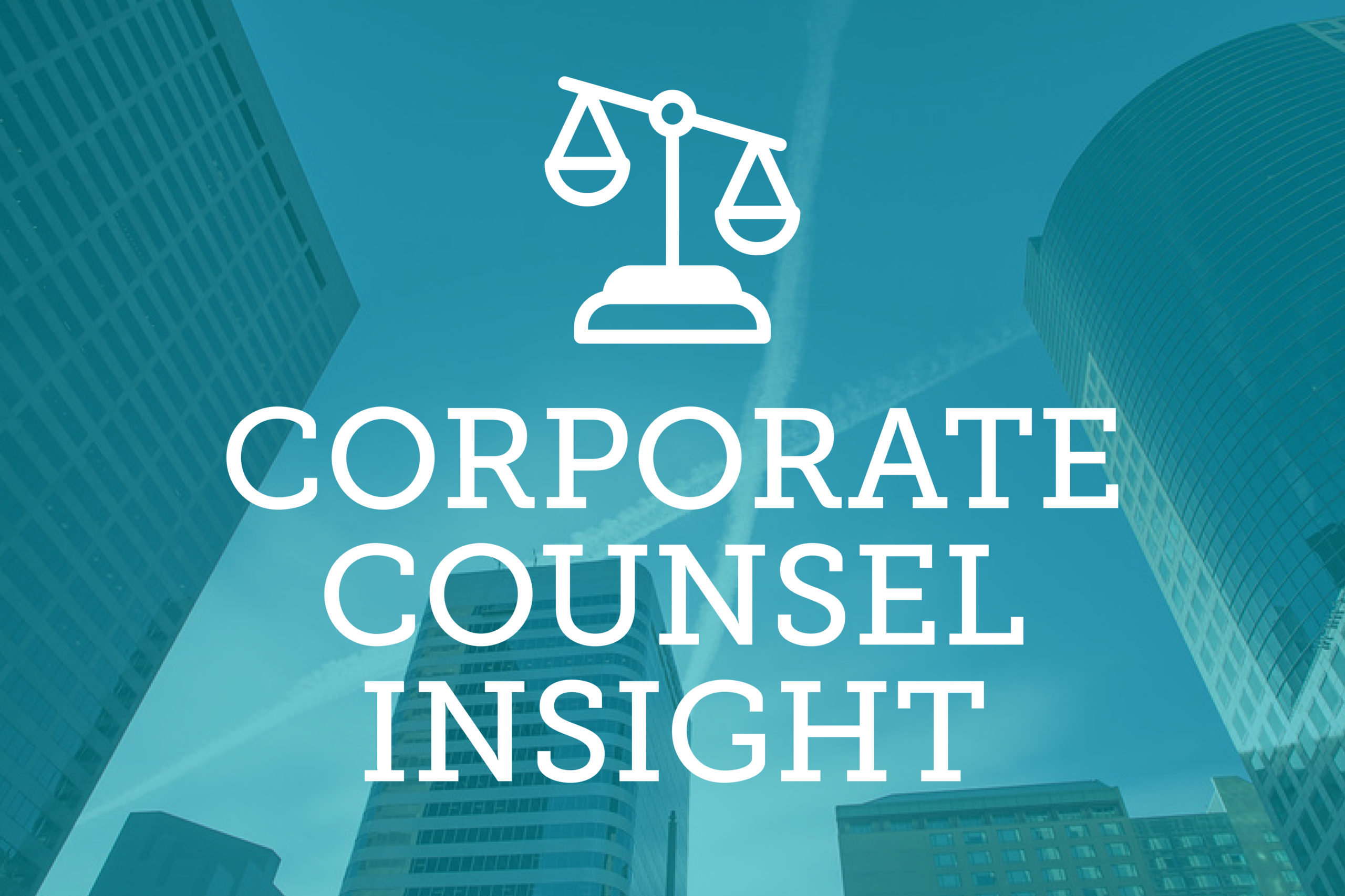 Correction: This article was updated on May 12 to correct the amount that Pinnacol spokesperson Edie Sonn predicted claims costs could rise as a result of SEB21-197. She estimated claims costs could increase by a minimum of $50 million.
The Colorado Senate on May 4 passed a bill that would give injured workers more choice when selecting their treating physicians in workers' compensation cases. The bill was introduced before the House yesterday.
Proponents of the bill say the measure would help workers ensure their treating physician has their best interests in mind, while opponents warn employers the bill could result in higher costs, delay treatment and increase litigation.
Under the current law, an employer or insurer must provide a list of at least four doctors or clinics for an injured worker to choose from for treatment. Physicians on the list must typically be located within 30 miles of the employer, and they must not all be under the same corporate ownership.
SB21-197 would allow workers to choose any provider accredited by the Colorado Division of Workers' Compensation for treatment. Within a week of being notified of an on-the-job injury, an employer would have to give the worker written notice of their right to select an accredited physician and where to find the division's list of accredited medical providers.
"We believe it's good practice for an injured worker to choose his doctor," said Sen. Robert Rodriguez, the bill's prime sponsor, during an April 28 committee hearing. Rodriguez added that because a worker forfeits his right to sue an employer under the workers' compensation system, he should have "the opportunity to have somebody that is invested in his health care and his return to work."
PATIENT SATISFACTION
The Senate Business, Labor and Technology Committee hearing featured testimony by several workers who said they received inadequate care under employer-designated doctors or were declared ready to return to work despite debilitating pain or injuries.
Amy Brewer, a claimant-side workers' compensation attorney, testified in support of the bill. In preparation for the hearing, Brewer identified and researched 16 of the most commonly used providers in the state and found they had a combined 221 one-star ratings from patients. "My point … was to show the senators that nobody would choose to go to these doctors if they had the choice," she said.
The online reviews mirrored complaints Brewer has heard from her own clients about doctors who don't listen to their concerns, delay procedures such as MRIs in the name of "conservative care," and declare patients to be at maximum medical improvement before they have had significant curative treatment.
"When the injured worker actually has the right to choose, there's going to be a little bit more accountability from these doctors to the injured worker," Brewer said. "Because if they don't start listening to the injured worker and giving real treatment, as opposed to dragging treatment out and ending treatment early, then they're going to be out of a job because nobody's going to pick them."
But opponents of the bill say, despite a few unfortunate cases, the system is working well the way it is. They note that under the current law, injured workers who are unhappy with their selected doctor can make a one-time switch to another on their employer's list within 90 days of their injury, as long as they have not yet reached maximum medical improvement.
According to data from Pinnacol Assurance, Colorado's quasi-public workers' compensation insurer, only 0.002% of the 40,000 workers whose claims Pinnacol handled in 2019 requested this change in doctors. Additionally, a survey conducted by the insurer revealed that 77% of injured workers were satisfied or very satisfied with their treatment, said Edie Sonn, Pinnacol's vice president of communications and public affairs, "so we don't understand the problem that this bill is purporting to solve."
"We see this as a solution in search of a problem," said workers' compensation defense attorney Paul Feld. Feld testified in opposition to the bill as a board member of the Colorado Self-Insurers Association, an organization for employers that have been approved by the state to insure their workers' compensation benefits internally.
Feld said he's concerned the bill could lead to delayed medical care because employers and insurers won't have as much trust or experience with doctors they haven't selected. "There will be a basis to question and challenge more often than might happen now," he said.
According to Feld, the bill could result in more denied claims. Employers have 30 days to admit or deny a workers' compensation claim, he said, but they typically start paying for medical treatment before then because current law allows employers to pay for medical treatment on a voluntary basis without admitting liability.
"One of the reasons that employers' insurance companies are willing to pay for their medical treatment on a voluntary basis, even if they have questions about the claims, is because they know that … they can control who the providers are," Feld said. But if they aren't familiar with the doctors, he said, employers might be more willing to take their chances with litigation if a claim is questionable.
Feld added that providers chosen by employers are vetted and experienced with all of the forms, deadlines and requirements involved in the workers' compensation process. "This is an administrative system. It's not like going into your PCP if you have a cold or some other medical problem," he said. "This is a system that requires a lot of sophistication for the doctors."
But Brewer pointed out that SB21-197 limits the pool of treating physicians to those who have been accredited by the Division of Workers' Compensation, which requires training on the rules, regulations and procedures of the system. The bill would impose a stricter requirement than the current law, according to Brewer, which requires accreditation for doctors who give impairment ratings but not to be a treating physician in workers' compensation cases.
COST CONCERNS
Opponents also say the bill will lead to higher costs. "We are very concerned about this legislation and about increasing workers' comp premiums," said Loren Furman, senior vice president of state and federal relations at the Colorado Chamber of Commerce.
Sonn said there is currently a regulation that gives employers that designate providers a 2.5% credit against their premiums. "If the employer is no longer going to be able to hand that employee the list of providers, then that premium credit will go away," she said.
Additionally, Sonn said, Pinnacol tries to contain costs by negotiating rates with network providers, but under SB21-197, the insurer would lose its incentive to negotiate those rates. "We also see a difference in the utilization of care and associated costs between non-network and network physicians," Sonn said, and she estimated that the shift from in-network to out-of-network physicians over the next three years could increase claims costs by a minimum of 11% or $50 million.
Brewer and other supporters of the bill noted that workers' compensation premiums have been falling nationwide and in Colorado for years. A Pinnacol press release from November announced it would reduce rates for policyholders by an average of 6% in 2021. According to the release, the insurer has reduced rates for six consecutive years.
"In Colorado, the treatment that injured workers are receiving is minimal. It's not up to the standard that it needs to be, and so it has artificially deflated costs," Brewer said.
"So will [the bill] return costs to a level that's commensurate with acceptable treatment? Yeah, probably," Brewer said, but added that it won't "unnecessarily increase costs."
BILLS AND BARGAINS
Many opponents say they're unhappy with how the bill came to be. Previous changes to workers' compensation laws, including a 2014 bill to expand a worker's choice of physicians to the current four, were the result of "an extensive stakeholder process," Sonn said.
Sonn said there has been a "longstanding gentleman's agreement" between Pinnacol, the CSIA and the Workers' Compensation Education Association, an association of claimant-side attorneys, to talk about changes each group wants to see in the law. "If we were able to come to agreement on those changes, there would be a bill," she said.
But SB21-197 took them by surprise. "We never saw this coming," Feld said. "It was not raised in our annual negotiating sessions." Feld and Sonn said the same is true of another bill, HB21-1207, which deals with workers' compensation overpayments.
"If that process is going out the window, then I fear we will become a state that is subject to the pendulum swings we've seen others, where workers' comp policy is dictated by the party in power in the legislature in any given year," Sonn said.
When asked whether SB21-197 would benefit employers, Brewer pointed to the advantages employers gained in the "grand bargain" made over a century ago when workers' compensation was created. "What's good for the employer is that they're not subjected to lawsuits as a result of workers' comp injuries," she said.
"Does it benefit an employer for its employee to have good, solid treatment and receive adequate care to cure and relieve the effects of the injury? Yeah, it does. How would it not?" Brewer said. "Because it gets an injured worker better. It gets them back to work faster."