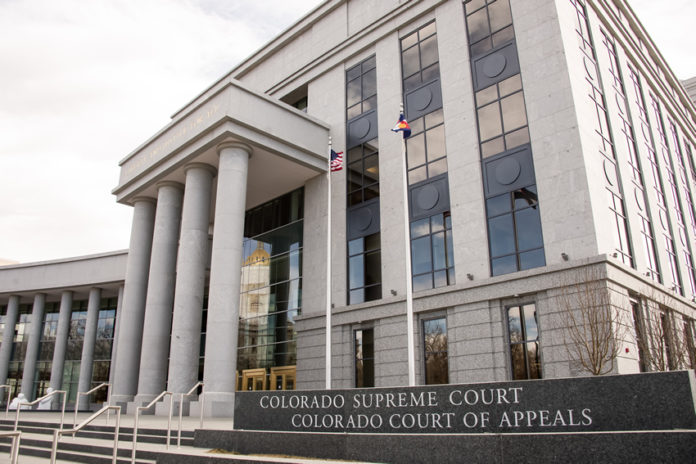 The Colorado Supreme Court on April 7 held a public hearing on changes to the Rules Governing Admission to the Practice of Law in Colorado, which are intended to make it easier for foreign-trained attorneys to practice in the state.
The proposed rules would eliminate the requirement for bar examination applicants to have a "first professional law degree from a law school in a common law, English-speaking nation." Instead, applicants would need to demonstrate "educational equivalency" in coursework that would qualify for a bachelor's degree and J.D. in the U.S.
Under the proposed rules, bar exam applicants who cannot demonstrate their foreign degrees are equivalent could still be admitted if they can show that they have been admitted to the bar in another state or and remain a member in good standing in all jurisdictions where they have been admitted. They must also have been "primarily engaged in the active practice of law" for three of the five years before their application for admission to practice in Colorado. They would have to complete courses in professional responsibility, civil procedure and constitutional law through a law school by the American Bar Association.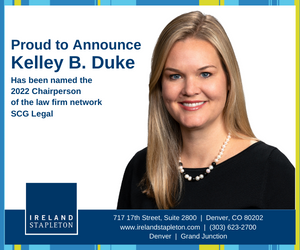 The changes would bring Colorado's requirements more in line with those of states such as New York, Texas and California, which have more liberal rules for the admission of foreign-educated attorneys.
Testimony and public comment on the proposed rules were broadly supportive, with many saying the changes could increase the diversity of the Colorado bar and help the state's legal market and businesses compete in a global economy. Several legal educators spoke in favor of the proposed rules.
"New York and Texas both thrive from international commerce, and businesses in those states benefit from the expertise of foreign-educated attorneys who thoroughly understand the legal systems of those states, and of non-English-speaking nations," wrote David Kopel, an adjunct professor at the University of Denver Sturm College of Law, in public comments supporting the revisions.
University of Colorado Law School also submitted public comments supporting the change. "The proposed revision would allow the Colorado legal market to capture a number of highly-qualified, foreign lawyers who would have opted to pursue admission to practice in other United States jurisdictions," Anaya wrote.
Anaya said that international students at Colorado's law schools would benefit from the change and gave examples of recent CU Law LL.M. students from Japan, Iran, Ghana and Thailand who have decided to seek admission in California, Texas and New York due to those states' more favorable rules.
During the hearing, Todd Stafford, faculty director for the LL.M. program at CU Law, said the rule revision "would bring a new range of talents, experiences, competencies, perspectives, language capabilities and cultural understandings to law practice in Colorado."
Stafford added that some of CU Law's LL.M. students would prefer to practice in Colorado due to family or other personal ties but have been dissuaded by the barriers to admission in the state. "Colorado should have the benefit of these lawyers' services, rather than sending their talents to places like Texas, California, New York, or Georgia," Stafford said.
JJ Ilseng, director of International Programs at CU Law, also spoke at the hearing. Ilseng previously managed international programs at the University of Texas School of Law and was there when the state revised its admission requirements for foreign-educated attorneys. "Once those changes came about, we did see an influx of highly qualified immigrants, highly qualified refugees and people who were embedded for the long term in our community," Ilseng said.
A group of students submitted comments to the high court in support of easier admission for foreign-educated attorneys. They noted that more than 87% of Colorado attorneys identify as white, while only 67% of the state's population is white. They added that about half of LL.M. students at U.S. institutions are from Asia or Latin America, and "Colorado could add more diversity directly to its bar" by providing a pathway for these students to settle and work in Colorado.
But the students said the proposed changes don't go far enough. For applicants without degree equivalency, they suggested the court amend or eliminate the requirement for foreign applicants to have practiced law for three of the previous five years. They said it is unrealistic to expect an applicant to practice law for three-plus years, potentially pursue additional education in the U.S., study for the Colorado bar and navigate the U.S. immigration process all within a five-year window.
Lauren Fielder, assistant dean for graduate and international programs at the University of Texas School of Law, submitted comments in support of the proposed changes but asked for more clarity when it comes to what "educational equivalency" means. Fielder noted that most countries require attorneys to have a bachelor of law degree plus practical experience or bar exam passage.
Fielder and the representatives from CU Law expressed concerns that requiring the equivalent of a bachelor's degree plus a J.D. would exclude most foreign-educated applicants from admission. They recommended the court focus instead on equivalency with the J.D. or a first degree in law — typically an LL.B. in most countries.
Colorado Supreme Court Attorney Regulation Counsel Jessica Yates said during the hearing that she would ask stakeholders to revisit the proposed rules and possibly refine them based on the public comments and testimony.
"I am glad that we are on the right path," Yates said. "I'm glad that, in terms of … the requirement that someone come from an English-speaking common law country, we're departing from that."