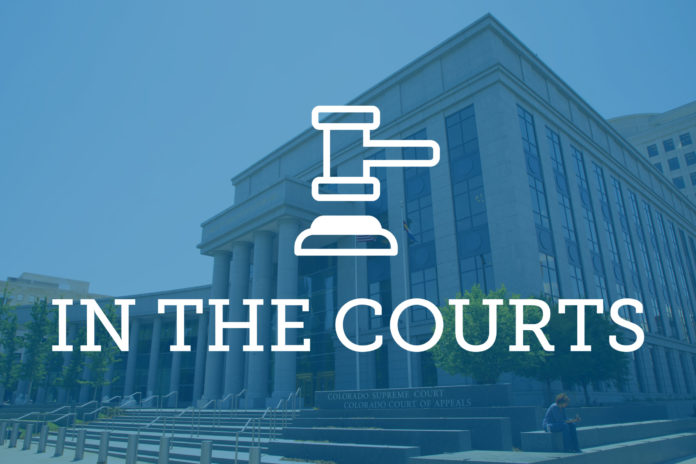 The Colorado Supreme Court rejected a district court's decision Monday connected with former Arapahoe County District Judge Natalie Chase who was previously censured by the high court for using racial slurs, which also led to her resignation.
The case involves parents who had their three-year-old child removed from their home after the Arapahoe County Department of Human Services claimed they were using and selling heroin out of their house in November 2019. Chase then placed the child in the temporary custody of their grandparents after a dependency and neglect proceeding.
Both parents then failed to appear at pretrial conferences which Chase said would then lead to a bench trial instead of one in front of a jury. At the bench trials for both parents, a no-fault adjudication was accepted as they admitted they could not provide for the child and will be attending treatment.
During future monthly review hearings, the ACDHS and a guardian ad litem shared concerns the parents were continuing to use drugs and had inconsistent virtual visits with the child, who would run and hide during some of them. Eventually, parental rights were terminated in January 2021, which the parents appealed.
During the appeal process news broke that Chase was being censured and resigned after using racial slurs in front of court staff, while also expressing her views about criminal justice, racial bias and police brutality while wearing her robe in court staffing areas. She was also accused of "disparag[ing] one or more judicial colleagues."
The parents, who are white, then worked to get a limited remand from the Colorado Court of Appeals for further fact finding connected with possible bias in the case, which that court granted. On remand, the parents filed a Rule 60(b) motion, claiming that the judge showed bias in the case, or at least appeared to show impropriety. 
A district court then vacated the adjudication and termination orders saying "any bias or prejudice to one person is bias and prejudice to all." That judge added that Chase's actions during the proceedings were not enough to vacate the prior orders, but some of her actions combined with the censure, could provide relief for the parents under Rule 60(b)(5).
The Supreme Court disagreed en banc, with the rule made absolute. 
"Although a judge's involvement in a case might create an appearance of impropriety warranting recusal, that alone doesn't imply that the judge was biased," wrote Justice William Hood III, who delivered the opinion. "Only when a judge was actually biased will we question the reliability of the proceeding's result. In other words, while both an appearance of impropriety and actual bias are grounds for recusal from a case, only when the judge was actually biased will we question the result."
The court added that Rule 60(b)(5) should only be used in extreme circumstances and used as a last resort in extraordinary situations, which was not found in this case.
"We disagree with the district court's broad observation that 'any bias or prejudice to one person is bias and prejudice to all,'" Hood wrote. "To be sure, bias inflicted on one person can pollute space shared by others. But that's not the issue here. Bias also often involves flawed preconceptions about groups of people. So, perhaps the court simply meant to suggest that someone who is willing to rely on such preconceptions in evaluating one group might be willing to jump to unreasonable conclusions about members of another group. If that's what the court was trying to convey, that observation still misses the mark here."