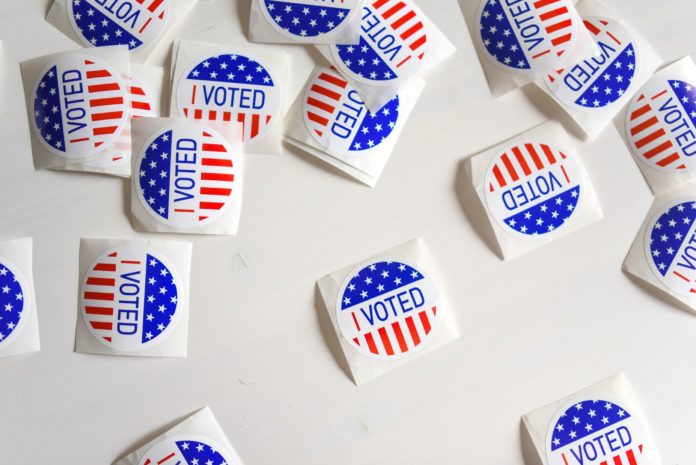 Colorado voters rejected all three statewide ballot measures on Nov. 2, according to unofficial results. The ballot initiatives included a marijuana tax increase to fund out-of-school learning programs, a property tax decrease on certain properties and an amendment on how custodial funds should be allocated. As of noon on Wednesday, voter turnout in the odd-year election was just over 32%.
Proposition 119
The defeated measures include Proposition 119, which would have created an out-of-school learning program funded by a sales tax increase on retail marijuana. As of noon on Wednesday, 54.5% of Colorado voters voted "no" on the measure.
Proposition 119 would have increased the marijuana retail sales tax from 15% to 20% between 2022 and 2024. The revenue would have been used to fund an out-of-school program for students ages 5 to 17 to provide mentoring and tutoring, arts and language enrichment programs, career and technical training, therapy and other services.
The initiative had the support of Gov. Jared Polis along with lawmakers from both parties and organizations ranging from the Colorado Latino Leadership, Advocacy and Research Organization to Boys and Girls Clubs across the state.
But the measure faced some high-profile opposition, including Polis' own Democratic Party of Colorado, which called the proposal a "regressive tax to create a backdoor voucher program" on its website. Cannabis industry groups were among the initiative's most outspoken critics and several labor and education groups, including the Colorado AFL-CIO, American Federation of Teachers and Colorado PTA, also opposed the measure.
Proposition 120
Voters also rejected Proposition 120, a Republican-led initiative that would have reduced property tax rates. Nearly 57% of voters rejected the measure as of 12:20 p.m. on Wednesday.
The measure was intended to reduce the residential property tax assessment rate from 7.15% to 6.5% and the non-residential property tax assessment rate from 29% to 26.4% starting in 2022. However, Senate Bill 21-293, which took effect in June, created new property categories so that the tax rate reductions in Proposition 120 would only apply to multifamily housing and lodging, such as hotels.
The initiative also would have allowed the state to retain and spend up to $25 million of excess state revenue annually through state fiscal year 2026-27 to offset revenue losses from the reduced tax rates and reimburse local governments for lost revenue from certain homestead exemptions.
Had the measure passed, it would have decreased property tax revenue to local governments by an estimated $50.3 million in 2023, according to the 2021 State Ballot Information Booklet.
Proposition 120 was backed by conservative groups including Unite for Colorado and Colorado Rising State Action and had the endorsement of the Colorado Republican Party. The Democratic Party of Colorado opposed the measure.
Amendment 78
As of early Wednesday afternoon, only 43.5% of Colorado voters said "yes" to Amendment 78 — far less than the 55% needed to amend the state constitution.
Amendment 78 would have required custodial funds to be directly allocated by the state legislature. Custodial funds are money from a source other than the state of Colorado awarded to the state for a particular purpose, such as emergency relief funds, federal funding for health care, education and transportation, and money allocated to the state from legal settlements.
Had it passed, the amendment would have required custodial money to be deposited into a new "transparency fund," and any interest earned on the money would have been transferred to the state's General Fund.
The Republican-backed measure was intended to increase transparency and accountability in state government. "By requiring that all state spending be directly allocated by the state legislature, the measure allows for public participation and provides transparency in how funds are spent," according to the Colorado Blue Book.
The measure's downsides, according to the Blue Book, include added bureaucracy and a longer allocation process that could delay state services, including emergency responses to public health or wildfire disasters.