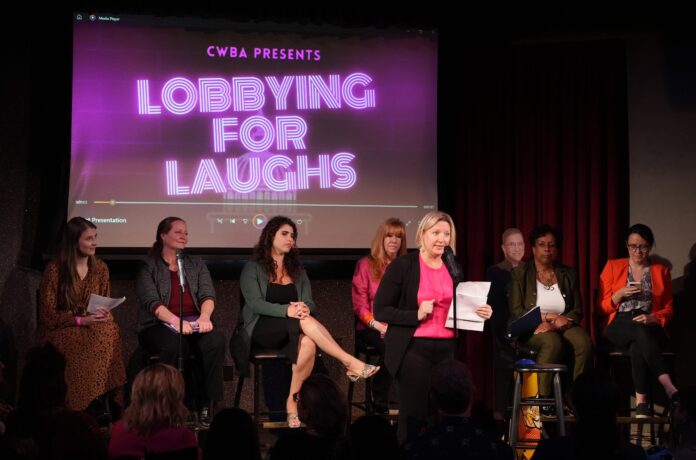 The Colorado Women's Bar Association hosted its second annual comedy show, Lobbying for Laughs, Oct. 18 at Comedy Works South in Greenwood Village. 
This event benefits CWBA's public policy efforts and highlights their impact on advocating for women and children. 
"It's important because women are powerful," said Maddisen Knight, a paralegal at Wells Family Law PC, who attended the event. "We deserve to be a part of this legal world." 
Lobbying for Laughs was hosted by the president of The Auction Divas, Shelly St John, who also served as the auctioneer. 
"I think to have a women's voice at the capitol for all of these issues … we need a body that's committed to fighting for us," said St John. "And not that men and women don't need the same, but we need something focused just on women and women's issues." 
"My theme for the year is 'Intend to Thrive,'" said Emma Garrison, president of the CWBA. "It's really about stepping back and being intentional."
Before the comics came out, the female-empowered event included a mock legislative committee hearing with timed presentations as if they were testifying at the capitol, with the goal to help educate people who are less informed about how the legislative process works. 
"We really put a ton of thought into getting everyone together so we can laugh, but also take a moment to realize how important the work is," added Garrison.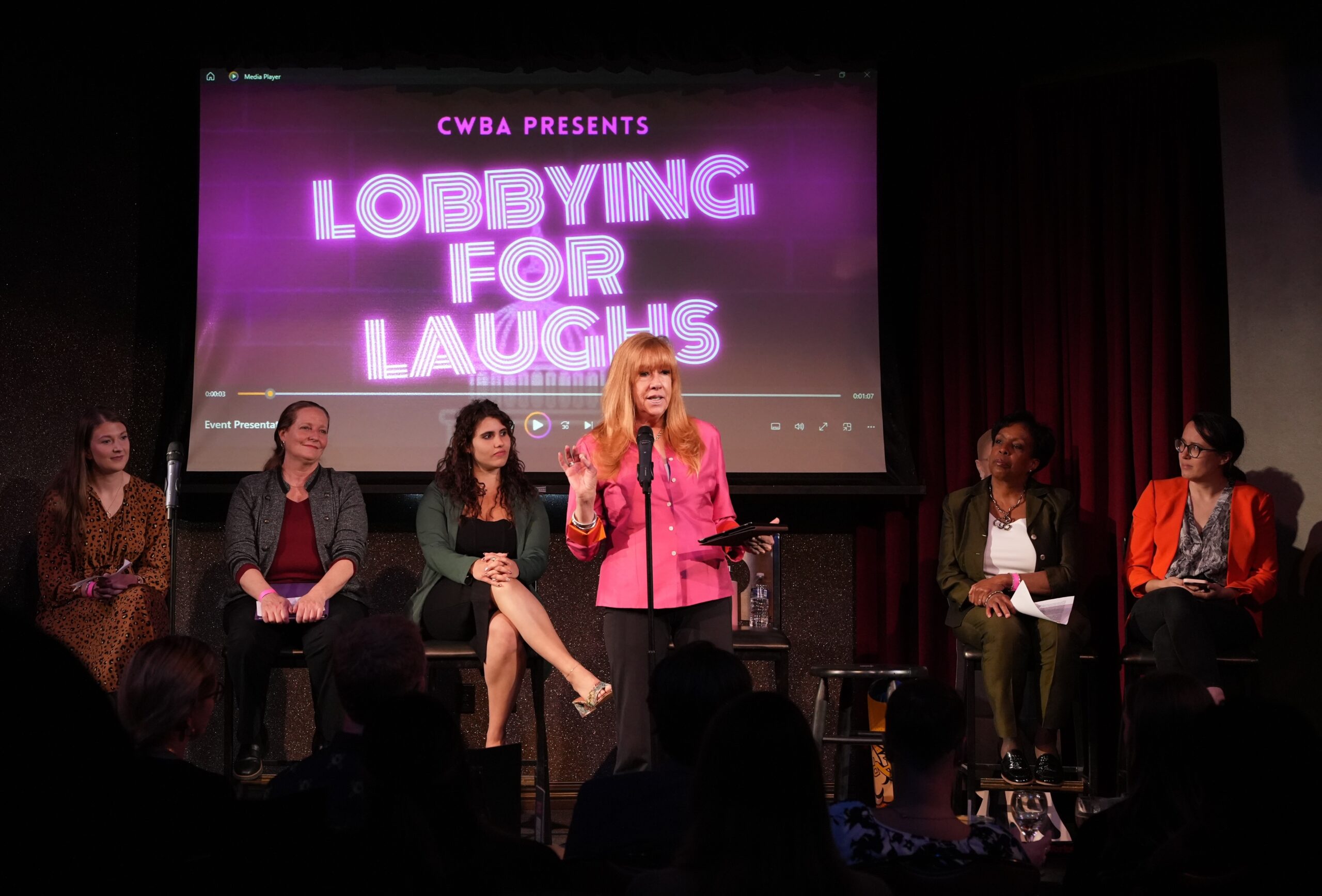 Presenters included Denver City Council Member-At-Large and former CWBA president Sarah Parady, former Colorado Senate President Morgan Carroll, University of Denver Sturm College of Law student Jane Pyastolova, a recent graduate from the University of Colorado Law School Danielle Edwards and Dani Newsum of Cobalt.
"I really believe in the work of the Colorado Women's Bar Association," said Carroll. "They are often speaking up and taking positions on issues that don't always have lobbyists or advocates."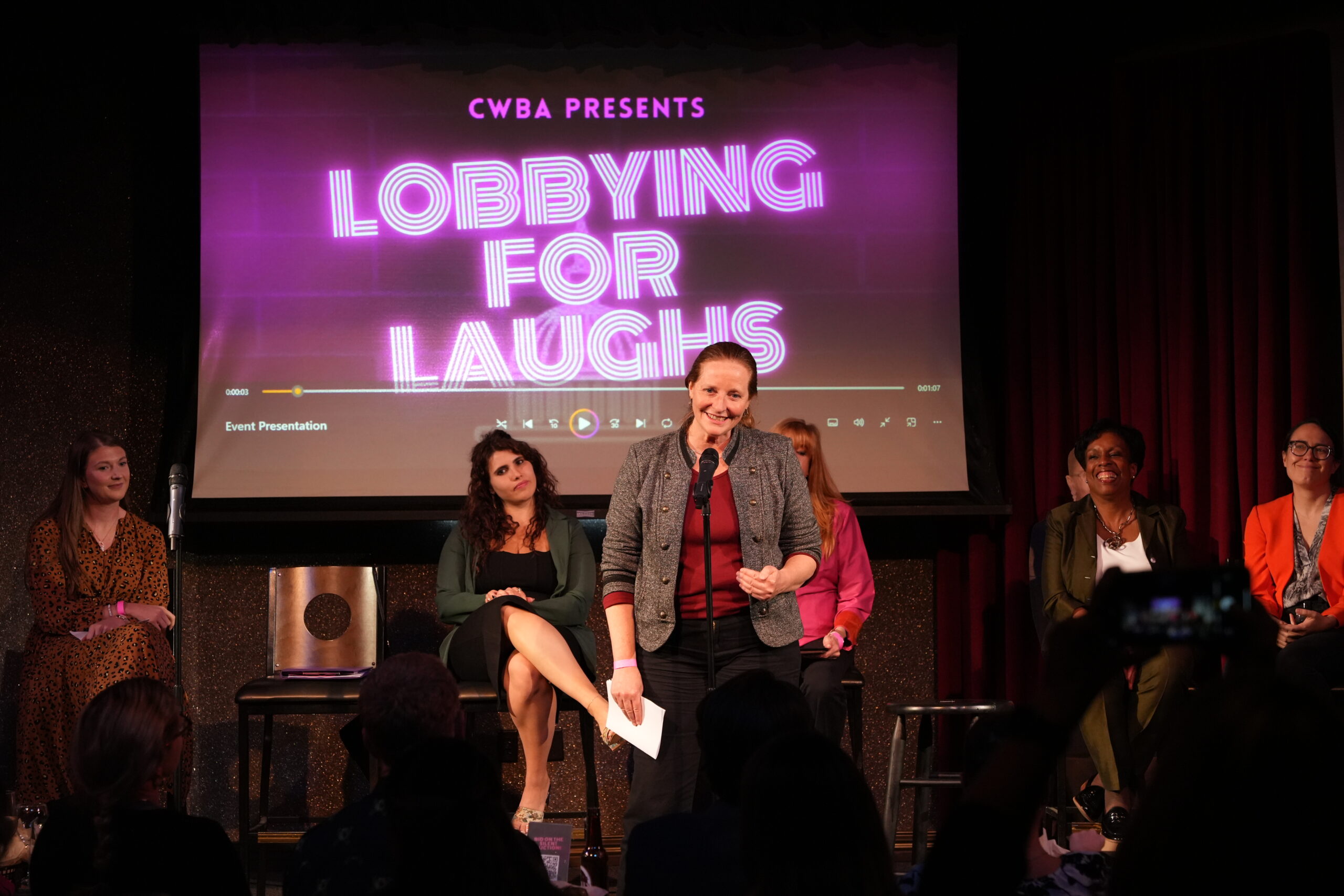 The CWBA  Public Policy Committee includes Ariana Busby, Chelsea Augelli and Sonia Russo. 
According to the CWBA's website, the committee promotes and protects the interests of women and advocates for vulnerable populations by testifying on bills and drafting legislation, among other things.
In the last year, CWBA has engaged in 38 bills in the Colorado legislature. Nearly 35%  were focused on protections for vulnerable populations; 16.9% were focused on reproductive justice; while about 48% were focused on either workplace protections; judicial discipline, education and administration; or criminal justice. 
The featured comics were Christie Buchele, Brandt Tobler and Janae Burris.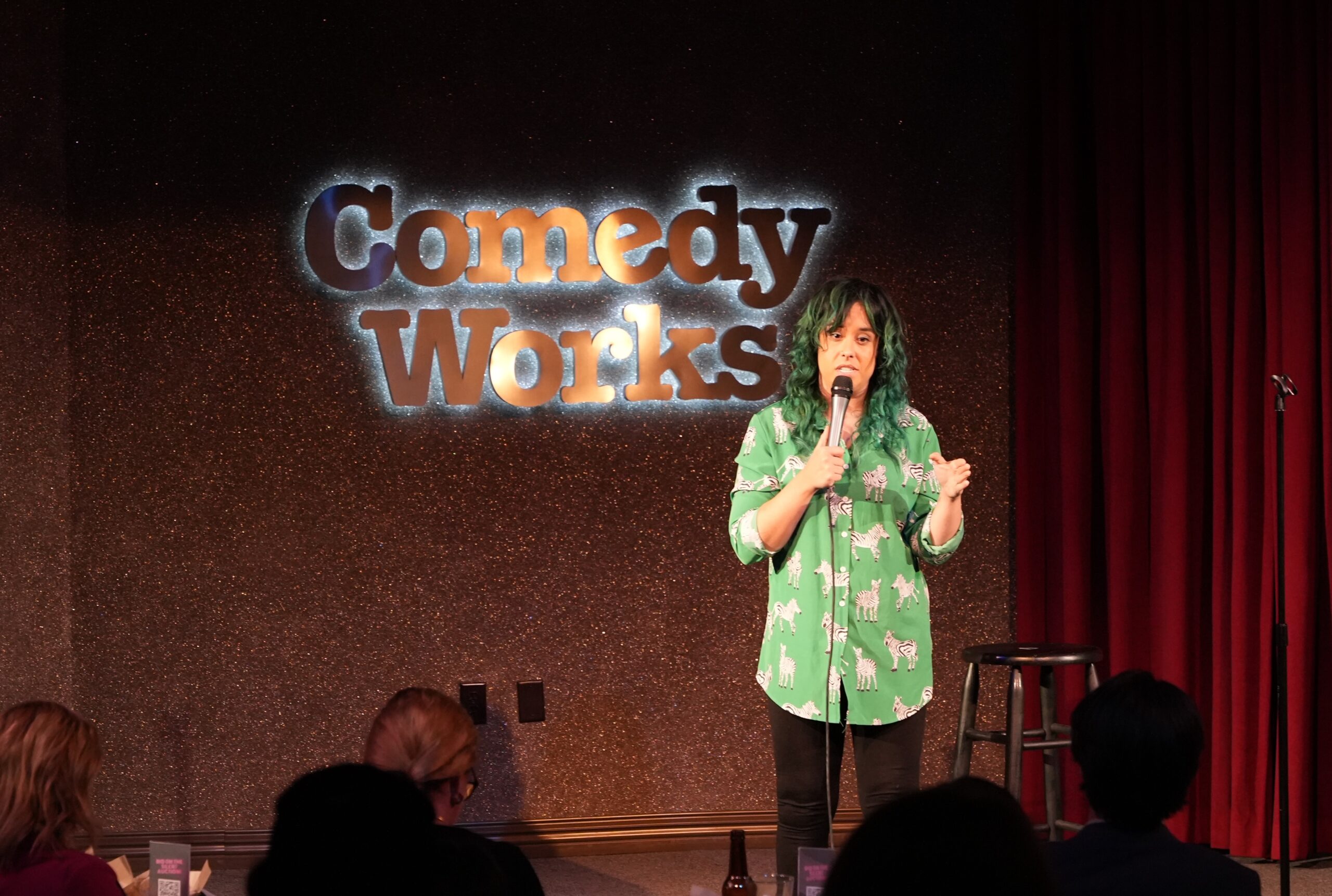 "Comedy is one of the best ways to talk about tough stuff," said Buchele. "I just feel it disarms people so that maybe they could actually hear a different opinion. And that's why I love it."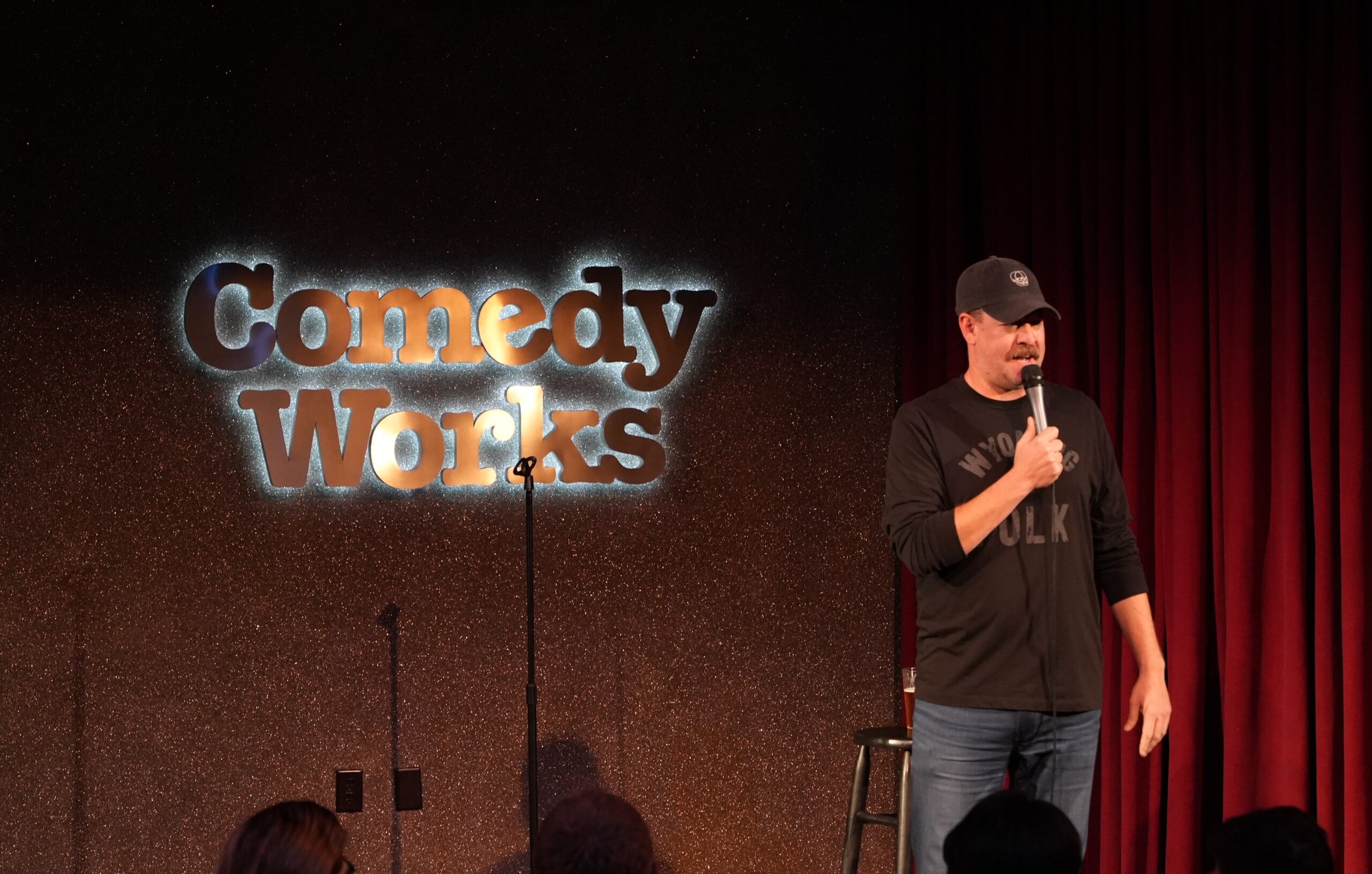 "I think comedy can start the conversation," added Tobler. "Comedy can get the ball rolling without always causing people to be at each other's throats."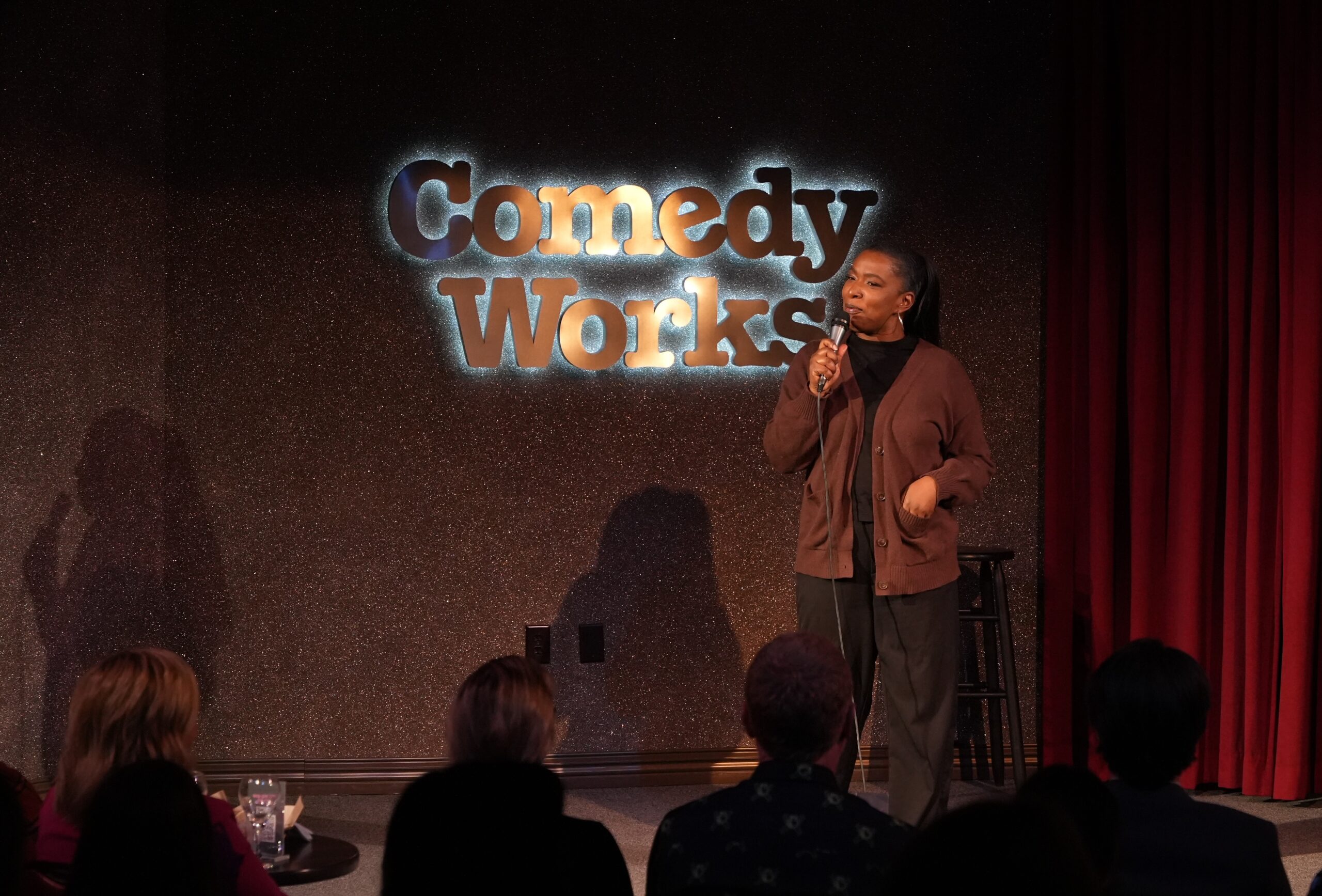 "Comedy helps us talk about these issues because it's awkward to talk about tough things," noted Burris. "Comedy is like a little bit of sugar-making … letting the medicine go down … makes it easy for people to digest." 
The live auction included prizes like one of two trips to Italy or a weeklong trip to Park City, a citizen lobbyist training with Morgan Carroll, a shadow day with Democrat Rep. Lindsey Daugherty and an Indian cooking class with Associate Professor Rashmi Goel of the University of Denver Sturm College of Law.
The silent auction, sponsored by IT1 Services, featured prizes like a spa party at Aillea Cherry Creek, tickets to a current show at the Denver Center for the Performing Arts, a terrarium-making class at Birdsall & Co. and more. 
To learn how to become a member of the CWBA click here.