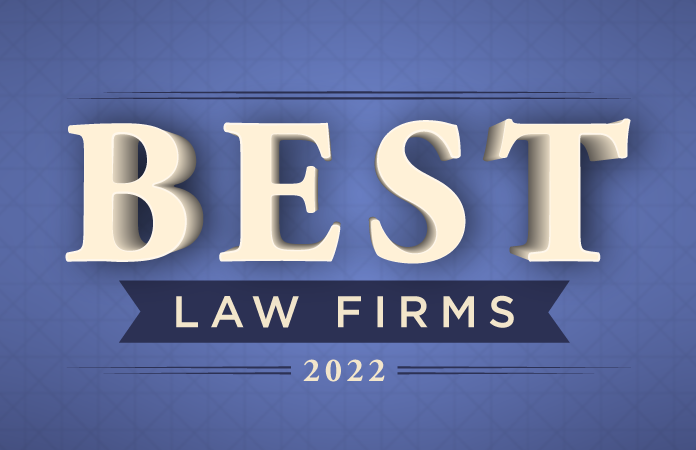 Maegan Olmstead
LAW WEEK COLORADO
While the COVID-19 Pandemic may have slowed down supply lines, construction projects are still moving forward at a fast and furious rate in Denver. Law firms throughout the Front Range are continuing to see a desire from clients to fund and build projects. Because of the continued regional growth, it's no surprise that firms in the area continue to emerge as national and regional leaders in construction law and litigation. Law Week spoke with attorneys from a few of the top-tier firms to get their insights on where they see the market going and how they manage to stay on top of the booming practice.
"The new infrastructure bill, the gradual movement away from the COVID Pandemic, and the increased demand for engineering and construction services have created unique opportunities and challenges for the industry," said Daniel Frost, a partner at Snell & Wilmer LLP. "We can help owners, government and municipal bodies, contractors and engineers meet those challenges."
Snell & Wilmer boasts more than 450 attorneys in 15 locations and received a Tier 1 national and regional ranking in construction law and litigation.
"It is extremely rewarding to be a part of a team of dedicated construction lawyers that routinely helps clients with large, complicated engineering and construction projects and significant, complex lawsuits and arbitrations," said Frost.
Sherman & Howard L.L.C. also received a regional Tier 1 ranking in construction law. The "super-regional firm" started as a single-lawyer firm in Denver, and now has more than 175 lawyers serving nationally.
"Our Construction Practice helps developers, owners, contractors and designers across the Rocky Mountain region address the wide range of legal issues that are as varied as the building projects themselves," said Tamir Goldstein, a member at Sherman & Howard. "This Best Lawyers recognition is especially rewarding because it highlights our work from contracts to claims that public and private construction entities face every day."
Matthew Ninneman, an equity member at Hall & Evans LLC, enjoys the complexity of construction law and the ability to be involved in a variety of projects.
"I just think generally the number of issues and complexity of issues in this area of the law are what I enjoy," said Ninneman. "We get to touch on so many issues from breach of contract, professional liability, property damage, scheduling delay type issues, personal injury and consumer fraud. If there is an issue in the law, it likely arises in the construction industry."
Hall & Evans received a regional Tier 1 ranking in construction law and litigation. By working in construction law, Ninneman said he has the ability to focus on outside council advice for contractors and design professionals, as well as a myriad of construction risk issues and, if necessary, backend litigation work.
Looking ahead to 2022, Ninneman predicts a continued upward trajectory of construction projects in Colorado despite setbacks from the pandemic.
"One of the things we saw was a recession in a lot of areas, but not in the construction area," explained Ninneman. "The pandemic created a lot of risk delays, but contractual deadlines remained, and disputes continue to be brought to the table, which has kept our practice very busy."
Colorado's growth hasn't slowed much in the last year and the Best Law Firms say a high demand for construction will likely continue as more individuals, businesses and corporations move into and expand within the state.
"It's positive to see our business continue to grow and that Colorado continues to be a place where contractors and developers continue to look at to do projects," said Ninneman.
Ninneman shared that Hall & Evans is particularly grateful to be recognized as a 2022 Best Law Firm, since it is based upon peer reviews.
"It's a statement off our community and competitors and colleagues that they recognize Hall & Evans as Tier 1 in construction law and litigation," said Ninneman. "We think it echoes what we believe internally that we are a very strong law firm in litigation with a very strong ability and focus in construction. We thank our peers and Best Lawyers for the recognition."