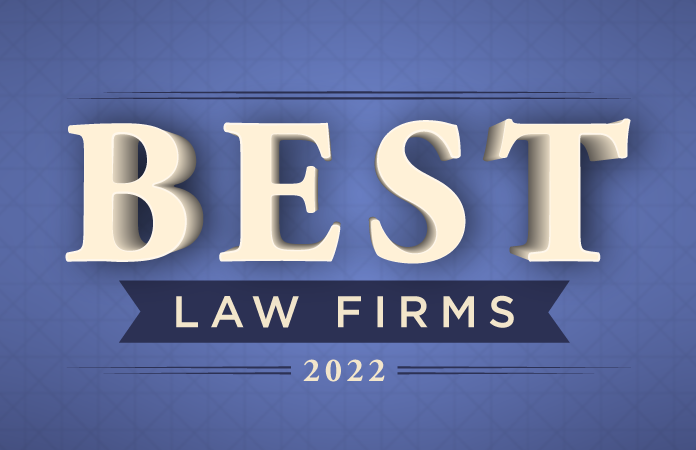 Maegan Olmstead
LAW WEEK COLORADO
Denver has remained a hot market for real estate despite the COVID-19 Pandemic and disruptions to other industries. With the number of people moving to Colorado throughout the last year, it is unsurprising that Front Range firms continue to remain regional and national leaders in real estate law and litigation. Law Week talked to attorneys from several top-tier firms in the field to understand what makes them the best and where they foresee the real estate market heading as we move into 2022.
"Since the onset of the pandemic we have been surprised and pleased with the continued deal flow," said Tom List, a managing partner at Moye White LLP. "It just demonstrates that in Colorado and Denver in particular, and really across the country, that real estate is still a strong sector."
Moye White received a Tier 1 regional ranking in real estate law and commercial litigation. The Denver-based firm has two locations in Colorado and one in Atlanta. With the upward trend in the market, they've also had to add to their team of attorneys.
"Since May/June the leasing volume has really started to tick up," said List. "We've had to add very talented people to our group. Since the pandemic, we've added maybe six new attorneys just in our real estate group. I don't see that slowing down at all in 2022."
List also predicts that office leasing changes are coming in 2022.
"While flexibility is here to stay, the workplace still offers and provides community and collegiality and I think people miss that and I think people are anxious to get back to that," said List. "It also reinforces what a great place Denver and Colorado really is."
Brian Connolly, a partner at Otten Johnson Robinson Neff + Ragonetti PC and the chair of the firm's business development and marketing committee, said that 2022 will continue to bring more projects in the real estate market of Colorado.
"We have seen tremendous business growth within the last year," said Connolly. "The real estate market in Colorado has been really hot. Going forward, we certainly have a challenge on our hands to manage all the business at our door, but we are very excited for the opportunity and the team that we've got and I think we're positioned very well for growth into 2022."
Otten Johnson received a Tier 2 national ranking in land use and zoning law and a Tier 1 regional ranking in real estate law.
"I think that there's no question that Colorado is a good place to do business and it's a good place to live," said Connolly. "So, those two things combined means we've had a lot of people who have moved to Colorado and have an influx of new businesses in Colorado particularly in the Front Range."
With the newer opportunities for remote work, Colorado offers workers unique spaces to work and play. Best Law Firms in real estate law noted the attraction to the state has bolstered not only the local market but also altered the general makeup of the workforce.
"We've never had a cycle which had this much energy which we're experiencing now," said John O'Dorisio, co-managing shareholder at Robinson Waters & O'Dorisio, P.C. "Right now, I look at as good a market going into 2022 as we've seen. We are one of the more favorable markets to attract a young workforce."
While O'Dorisio acknowledges that there have been some negative impacts to the market during the pandemic, there have been more positive outcomes overall, particularly in the residential, resort and industrial areas.
Robinson Waters & O'Dorisio received a Tier 1 regional ranking in real estate law and litigation and is currently celebrating its 44th year in business. The firm is considered mid-size but garners the attention of big projects, such as the Denver Broncos stadium.
"Denver is a wonderful place to be a real estate lawyer," said O'Dorisio. "We do go through some pretty significant cycles and it's always new and challenging work. We're just pleased to know we have the respect of the peers we work with. Given the size of our firm, to have recognition on a regional and national base, we are just really honored by it."
Despite the housing market in Denver still being under-supplied, firms are thrilled to continue to see a demand for growth and a desire for people to develop new real estate in the area. The COVID-19 Pandemic has highlighted a new market trend of remote work and firms across Denver are continuing to onboard new attorneys to tackle the booms and changes in real estate transactions.
"We're honored to partner with our clients at all stages of their projects to set them up for success," said Nicole Ament, real estate development chair at Brownstein Hyatt Farber Schreck, which also made the regional Tier 1 cut in real estate law.
Ament noted how the real estate aspect of Denver has a significant economic impact on the state, from stadiums, office buildings and shopping centers to large-scale family and multifamily developments. They all contribute to growth in Colorado and she hopes to see that trend continue into 2022.