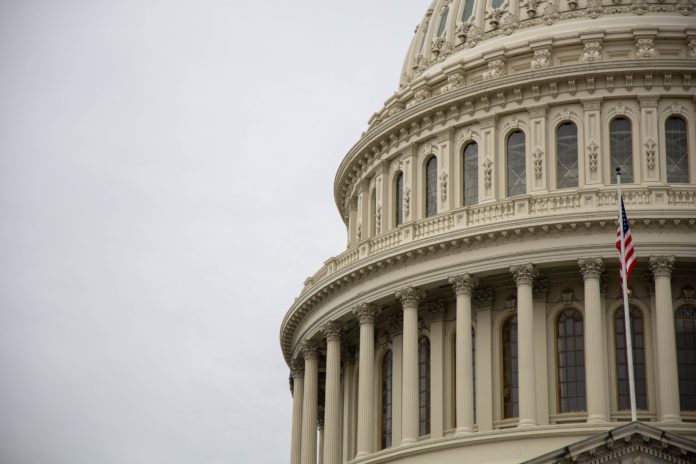 Bipartisan legislation recently introduced in Congress aims to improve civics education across the nation. The new bill comes amid a debate over whether and how to increase the focus on student understanding of American government.
The proposed Civics Secures Democracy Act would incentivize school districts to place a higher priority on civics and history by increasing funding to those parts of the curriculum, encouraging more frequent and more intense assessment in the subjects and allocating public money to a fellowship program aimed at increasing the number of civics and history educators.
The congressional bill comes amid discussions around the country on the subject. Colorado Gov. Jared Polis recently signed a state bill intended to strengthen civics education, and several other state legislatures have considered similar legislation this year.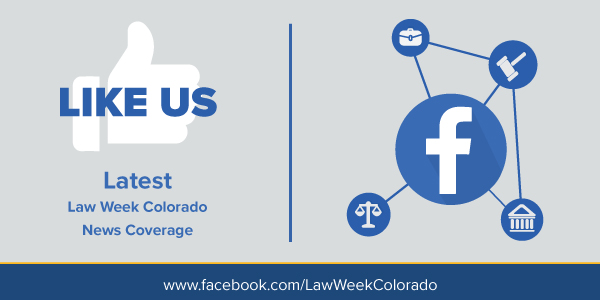 Reports Highlight Crisis in Civic Awareness
A slew of studies have highlighted a reduced civics awareness in American society. Some have indicated that Americans no longer share a consensus that democratically elected governments are either vital to the country's well-being or effective. One 2017 study found that only 30% of U.S. millennials consider living under a popularly accountable government to be important. Another, published in 2016, concluded that between 1995 and 2011, the proportion of Americans born in the 1970s that believed democracy to be a "bad" form of government rose from 16% to 20%. That analysis also found that, among Americans born in the 1980s, about one-fourth believed democracy to be a "bad" or "very bad" method of running a country.
Americans' knowledge of the country's republican form of governance is also lacking, according to multiple surveys. In 2018, according to the National Assessment of Educational Progress Civics Report Card, only 23% of eighth graders scored at or above proficiency level on the NAEP civics exam. Louise Dubé, the executive director of iCivics, a Cambridge, Massachusetts, nonprofit founded by retired U.S. Supreme Court justice Sandra Day O'Connor that advocates for civics education, told the Seattle Times in February that "three of four eighth graders lack proficiency in civics, and four of five lack history proficiency."
Meanwhile, adults don't fare much better than students. The 2020 Annenberg Constitution Day survey, conducted by the Annenberg Public Policy Center at the University of Pennsylvania, found that nearly half of adult Americans cannot name the three branches of government, do not know that the Supreme Court decides whether actions by other branches of government are consistent with the constitution and did not know that the Supreme Court's decisions are a form of law. Previous Constitution Day surveys have indicated that about one-third of Americans believe that the President has the power to make all final decisions in government.
Numerous organizations have weighed in on the question of how to fix the situation. A 2011 examination by, among other organizations, the Carnegie Corporation of New York's Campaign for the Civic Mission of Schools, Leonore Annenberg Institute for Civics and the American Bar Association's Division for Public Education urged policymakers to consider that "civic education not only increases citizen knowledge and engagement, but also expands civic equality, improves twenty-first century skills, and may reduce the dropout rate and improve the school climate."
A 2017, a report principally sponsored by iCivics highlighted Americans' growing distrust in the federal government, financial institutions, labor unions, the news media, public schools, organized religion and in each other to govern the country. Those trends appear to be persisting. The warnings in that 2017 report were repeated in a 2018 report by the Brown Center on Education Policy at the Brookings Institution and in another clarion call released that year by The Center for American Progress, as well as by Chief Justice John Roberts in his 2019 Year-End Report on the Federal Judiciary, in which Roberts wrote that he believes Americans "have come to take democracy for granted, and civic education has fallen by the wayside."
What to do?
The urgency of the crisis in civics awareness and the question of how to fix the problem was addressed in the March 2021 Educating for American Democracy report, prepared by hundreds of history and political science scholars and social studies educators. "In recent decades, we as a nation have failed to prepare young Americans for self-government, leaving the world's oldest constitutional democracy in grave danger, afflicted by both cynicism and nostalgia, as it approaches its 250th anniversary," the report said. "Serious reinvestment in excellence in civic and history education for all learners K-12 is not for the faint of heart, but neither is it a challenge we can fail to face. The survival of our constitutional democracy is at stake."
That report suggests that public schools must "inspire students to want to become involved in their constitutional democracy and help to sustain our republic," "tell a full and complete narrative of America's plural yet shared story," "celebrate the compromises needed to make our constitutional democracy work," "cultivate civic honesty and patriotism that leaves space to both love and critique this country" and "teach history and civics both through a timeline of events and the themes that run through those events."
It recommends that Congress establish goals of 60 million students being able to "access to high-quality civic learning opportunities, where high-quality is defined as excellence in teaching of civic knowledge, civic skills, and civic dispositions," 100,000 schools being "civic ready," meaning having a plan for teaching civics in place and financial resources to support its implementation, and 1 million teachers being ready to effectively teach civics, by 2030.
The EAD recommendations are generally in line with suggestions made by the 2011 Guardian of Democracy: The Civic Mission of Schools report by the Carnegie Institution, which reminded the nation that civic learning is one of the three principal purposes of American education.
Provisions of the Bills
The bills now pending in the House of Representatives and Senate largely aim to track the outcome recommendations of the EAD report. At their heart, they would authorize federal funding of colleges and universities, nonprofit organizations, researchers and school districts to advance the goals of that study. Altogether, about $1 billion for grants to those entities would be made available each year, along with a one-time investment of hundreds of millions of dollars in the Harry S. Truman Scholarship Program.
States would receive an annual $585 million appropriation to finance education in civics and history for five years. They would have to commit to participating in the NAEP assessment in the subjects and to release performance data. States would also have to provide at least 95% of the funds to school districts for the purpose of civics and history teaching, with priority given to those grant applications that propose to serve inner-city, rural and majority-minority school populations.
Nonprofit organizations would get $200 million per year for five years. The purpose of those funds would be to help those entities develop or increase access to "evidence-based curricula, instructional models, and other educational programs to enhance student knowledge and achievement in American civics and history in elementary schools and secondary schools," according to a fact sheet published by CivXNow. As with state grants, organizations serving inner-city, rural and majority-minority school populations would get priority.
Colleges and universities stand to receive $150 million during each of the next five years but would have to compete for the grants. The goal would be to help those institutions conceive and implement means for training K-12 teachers about how best to teach civics and history, with 35% of the funds set aside for historically Black colleges and universities and post-secondary institutions that predominantly serve Latinos and Native Americans.
Researchers would be eligible for grants from a fund of $50 million per year for five years that would be available to support the study of "elementary and secondary school students' knowledge of American civics and history" and "effective instructional practices and educator professional development in the fields of American civics and history," according to CivXNow.
In addition, about $335 million would be injected into the Harry S. Truman Scholarship Program, which funds fellowships for graduate students interested in public service, and about $35 million per year would be made available for and the James Madison Memorial Fellowship Foundation program. Both support post-secondary students aiming to teach civics and history at the K-12 level.
A strengthened focus on testing is part of both bills. They would order require the Department of Education to administer the NAEP American History and Civics and Government exams at least every two years and in grades 4, 8 and 12 in civics and history.
The legislation in the Senate, S.879, is sponsored by Democrat Chris Coons of Delaware and Texas Republican John Cornyn. H.R. 1814 is sponsored by Rep. Rosa DeLauro, D-Conn., Rep. Tom Cole, R-Okla. and Rep. Earl Blumenauer, D-Ore.