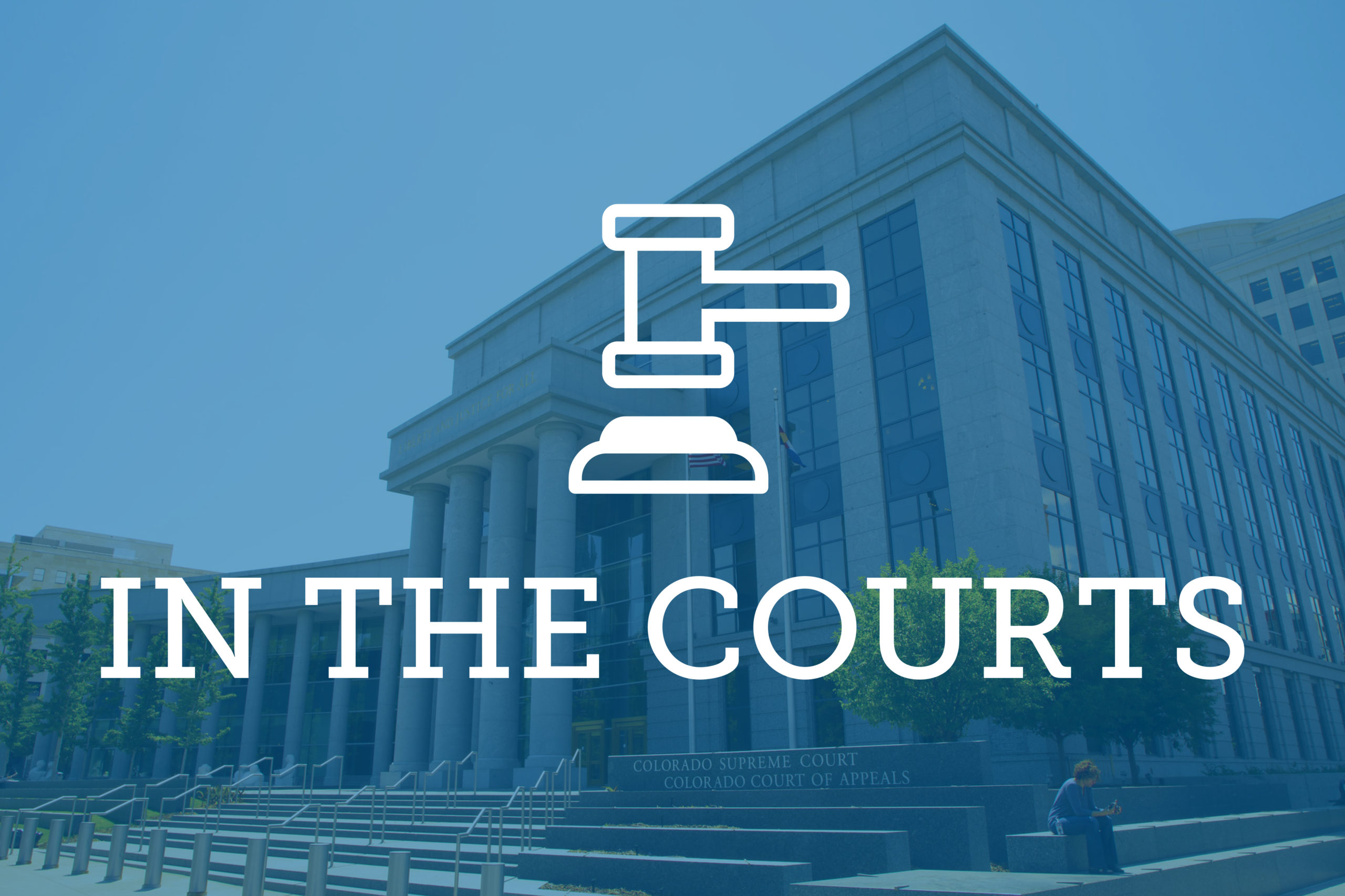 Sometimes, a bike shop is not just a bike shop. Sometimes it's also a pawnbroker.
At least, that's what the Colorado Court of Appeals said Aug. 22, when it unanimously affirmed a Boulder County district court's ruling that The Pro's Closet, a Boulder-based retailer of used bicycles, bike parts and gear, is a pawnbroker.
And a pawnbroker by any other name would still be subject to the state's pawnbroker statute, which requires that items purchased by a pawnbroker be held for 30 days before they can be sold. Attorneys for TPC say that's a heavy burden for their client and one that a wide range of businesses could also be forced to bear under the courts' interpretation.
Others are skeptical the obscure law, which has been on the books for 35 years without causing much fuss, will be wielded broadly against other businesses that sell secondhand goods.
The case traces back to 2016, when TPC, which has a warehouse but does most of its business online, started operating in the City of Boulder. After finding stolen bikes among the company's inventory, the Boulder Police Department and district attorney's office started treating TPC as a pawnbroker.
In 2017, TPC sued Boulder seeking declaratory judgment that its business be regulated by the city's ordinance for secondhand dealers. 
TPC also sought a permanent injunction to stop the city and district attorney from enforcing state pawnbroker laws against it. The district court granted summary judgment in favor of Boulder in June 2018.
The Pro's Closet appealed, and the Court of Appeals took on the question: What is a pawnbroker?

SEMANTIC SNARLS
Colorado law defines a pawnbroker as "a person regularly engaged in the business of making contracts for purchase or purchase transactions in the course of his or her business."
The same statute contains definitions for "contracts for purchase" and "purchase transactions." In broad strokes, a "contract for purchase" is a transaction where a pawnbroker lends money to a customer with an item held as collateral. "Purchase transactions" are direct sales of items for money. 
TPC argued that the different parts of the statute, read together, define a pawnbroker as someone who primarily lends money on goods, but who might also make purchase transactions.
Boulder and the DA's office argued — and the district court and Court of Appeals agreed — that the statute applies to those who either lend money or purchase used goods for resale.
"It is undisputed that Pro's Closet regularly engages in the business of making purchase transactions. It is therefore a 'pawnbroker' under state law," the Court of Appeals said in its opinion affirming the district court's judgment.

SLIPPERY SLOPE?
According to Mike Laszlo of Laszlo Law, who defended TPC, the court's interpretation could catch a wide array of businesses in the net of restrictions that apply to pawnbrokers, which include 30-day holding periods and strict recordkeeping requirements.
"It's just so bad for Colorado businesses who are engaged in the buying and selling of used tangible personal property," he said. That group could range from used car dealers to secondhand bookshops and even Christmas tree lots, according to Laszlo.
"All of these people and businesses … that are not following the state pawnbroker statutes are conducting themselves illegally. I think that's absolutely scary and absurd," he said.
"To be sure, reading a term broadly may, in a particular situation, lead to an absurd result," the Court of Appeals said in its opinion but added that a broad interpretation would not inevitably lead to absurd consequences.
The opinion went on to state that "the potential scope of the statutes' application gives us some pause. But we must enforce the statutes as written." If the statute leads to undesirable results, it's the job of the legislature "to determine the remedy," the court said.
David Hughes, deputy county attorney for Boulder County, declined to speculate on how the statute might be applied beyond TPC's case.
"There was a very specific question before the Court of Appeals, which was whether the pawnbroker statute applied to this specific business's practices," said Hughes, who represented the district attorney's office in the case.
"Whether there's some other business out there that might fall within the scope of the statute — I think it would depend on the specific circumstances," he said.
Matthew Groves, vice president of legal, regulatory and compliance at the Colorado Auto Dealers Association, said a car dealer had brought the case to his organization's attention. He said CADA is still evaluating whether the court's decision applies to its members as there are separate statutes governing the sale of cars, but there could be "some pretty significant ramifications for dealers" if it does. 
However, the state's used car dealers aren't panicking just yet, according to Groves, who noted that the law has been on the books for years without being enforced until TPC's case. He added that it's rare for someone to return to a used car lot looking to get their old vehicle back.

BURIED IN THE BOOKS
One thing all parties seem to agree on is that pawnbroker laws don't surface very often.
"I've been with Boulder County for 20 years and this is the first pawnbroker case I've litigated," said Hughes.
"An issue like this has never come up in my practice and, frankly, I struggled to find any colleague in Colorado that had dealt with an issue like this at all," said Laszlo.
In its opinion, the Court of Appeals wrote that Colorado used to have a more traditional definition of "pawnbroker" — someone who lends money on pledged personal property — under the state's first pawnbroker-regulating laws enacted in 1897. 
That definition persisted until 1984, when the state legislature replaced those statutes with new laws containing a "plainly more expansive, disjunctively phrased definition," the court wrote.
The opinion said that while every other state has a definition of "pawnbroker" that reflects the traditional understanding of the term, "Colorado's definition of 'pawnbroker' is unlike any of those: it is unique."
"The General Assembly certainly had a lot of material from other jurisdictions from which it could have drawn in 1984, but it decided to go its own way," the court continued.
But Sean Connelly of Connelly Law, also representing TPC, disagrees that the state intended to break from the herd so drastically and said the court focused too narrowly on the language of the statute without considering the legislature's intent.
"The question, if you look at it a little more broadly than the Court of Appeals did, is: Did Colorado's General Assembly intend to depart from the definition of pawnbroking understood by every other state of the country?"
"Our position is that it did not," Connelly said. He said he views the 1984 changes as a modest tweak to the law meant to clarify that pawnbrokers, in addition to lending money on property, might also buy used goods outright.
The court's interpretation also eliminates the difference between pawnbrokers and secondhand dealers, which are subject to different rules under different statutes, Connelly said.
TPC has maintained that it must only hold items for 96 hours under Boulder's code for secondhand dealers.
Laszlo and Connelly said TPC is still evaluating whether to appeal.
"We're considering the prospects of asking the Supreme Court to hear this because it's an important case of statewide interest and an important issue of first impression," Connelly said.
— Jessica Folker