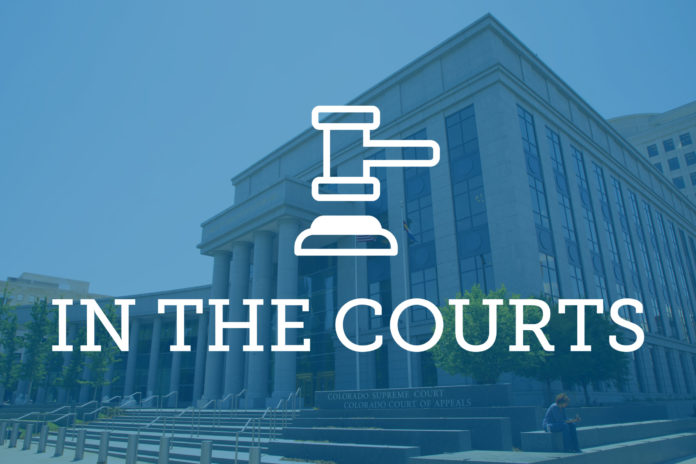 Editor's Note: Law Week Colorado edits court opinion summaries for style and, when necessary, length.
People in the Interest of L.S.
The Colorado Supreme Court en banc unanimously made a rule absolute involving a treatment plan in a dependency and neglect case.
According to court records, G.L.A. brought her child L.S., who was one year old at the time, to a hospital for medical treatment. Hospital staff found L.S. had a broken tibia, two fractures that were healing and bruising to multiple parts of his body. The hospital sent a referral to the Arapahoe County Department of Human Services and the state filed a petition for dependent or neglected children in district court alleging G.L.A. abused L.S.
A district court adjudicated L.S. dependent or neglected. About a month later, the court found an appropriate treatment plan couldn't be devised for G.L.A. based on L.S.'s injuries and G.L.A. appealed. After an appeals court dismissed the case for a lack of a final order, the parties filed a stipulated motion for relief. In the motion, G.L.A. admitted L.S. was dependent or neglected because his environment was injurious to his welfare and G.L.A. waived holding an adjudicatory hearing to determine the facts of her admission. The parties sought a dispositional hearing to determine if an appropriate treatment plan could be devised. 
When the state finished presenting its evidence, G.L.A. moved for a directed verdict, claiming the state failed to provide enough evidence of a single incident of serious bodily injury and there was no evidence to support an appropriate treatment plan. The parties debated whether proving a serious bodily injury alone could support a finding that no appropriate treatment plan was available.
The district court found the state presented evidence L.S. was adjudicated dependent or neglected and he suffered serious bodily injury, but the state didn't prove by evidence that an appropriate treatment plan cannot be devised to address the unfitness of G.L.A. and on standing alone, proof of serious bodily injury isn't evidence that no treatment plan could be devised. The court granted G.L.A.'s request for a directed verdict. 
The state petitioned the Colorado Supreme Court for a rule to show cause. The Colorado Supreme Court considered whether the state satisfied its burden of proving an appropriate treatment plan can't be devised for a respondent parent in a dependency and neglect case when the state established by evidence a single incident that resulted in the serious bodily injury of a child. The high court concluded it does.
The Colorado Supreme Court said since there is no dispute L.S. sustained the serious bodily injury, it reversed the district court's order granting G.L.A.'s motion for a directed verdict, made the rule absolute and remanded the case for further proceedings.