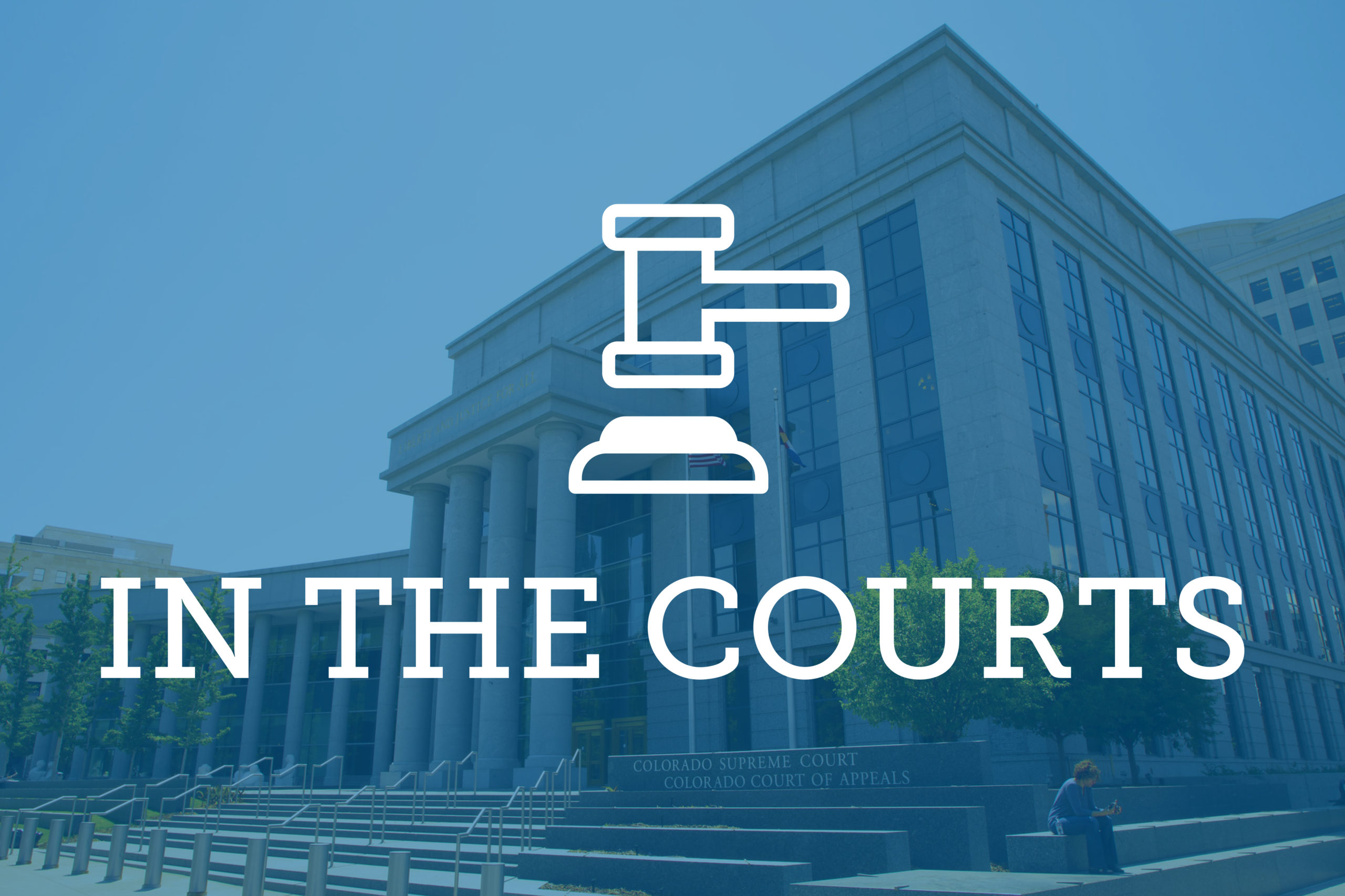 By Patrick Shelby
LAW WEEK COLORADO
Johnny Warren was convicted of trafficking more than 50 grams of crack cocaine, unlawfully possessing a firearm and being a felon in possession of a firearm by a jury in the U.S. District Court for the District of Colorado in 2008. The court sentenced him to 240 months' imprisonment.
Shortly thereafter, Congress passed the Fair Sentencing Act of 2010, which prospectively ameliorated excessive sentences for crack cocaine offenses. With the passage of the First Step Act in 2018, Congress made the Fair Sentencing Act retroactive and granted judges the discretion to impose reduced sentences for crack cocaine offenders. 
Warren filed a motion requesting a sentence reduction with the government agreeing to waive any procedural or timeliness bars in July 2019. Warren's original sentence included a downward variance from the applicable U.S. Sentencing Guidelines range. In the motion, Warren asked for the same percentage variance from the guidelines range that would have been generated had the Fair Sentencing Act applied to his original sentencing. The district court denied Warren's motion.
Seven months later, Warren moved for reconsideration. Warren argued he had been improperly designated a career offender by the sentencing court, which resulted in an inappropriately inflated sentencing guidelines range. Warren also presented other arguments, including that the COVID-19 pandemic should be considered as part of the sentencing factors. The district court denied Warren's motion for reconsideration.
On appeal, Warren challenged only the district court's denial of his motion to reconsider. Specifically, Warren asserted the district court erred in applying the legal standard for reconsideration despite the government's waiver; claiming that he could have raised COVID-19 in his initial motion for sentence reduction; and failing to make an alternative holding anchored in the proper guidelines calculation.
Prior to Warren's sentencing, the U.S. Probation Office filed a Presentence Investigation Report. The PSR recommended designating Warren as a career offender under United States Sentencing Commission guidelines in 2007. 
The classification was based upon Warren's prior convictions which included the unlawful use of a communications facility to facilitate a drug trafficking offense in 1996, a second-degree assault-drugging victim in 2001 and felony conspiracy to commit robbery in 2006. The report also recommended applying the Armed Career Criminal Act to Warren's felon-in-possession count based on his 2001 and 2006 convictions and a 1994 juvenile conviction for felony menacing.
At the time of Warren's sentencing, possession with intent to distribute 50 grams of cocaine base carried a mandatory minimum sentence of 120 months. Under the then-applicable sentencing guidelines, the PSR calculated Warren's sentencing range as 360 months to life on both counts. The sentencing court, however, varied downward from the guidelines range and sentenced Warren to 240 months' imprisonment on the narcotics count and 120 months on the felon-in-possession count, with the sentences to run concurrently.
Following the passage of the First Step Act in 2018, Warren filed a motion for a reduced sentence on July 31, 2019. In his motion, he stated his guidelines range under the Fair Sentencing Act would have been 262–327 months rather than 360 months to life and the government agreed with his calculation. Warren requested a reduction of his sentence from 240 months to 175 months.
Warren reasoned that the sentencing court varied downward from the low end of his original guidelines range by 33% to reach 240 months and that application of a similar 33% downward variance to his Fair Sentencing Act Guidelines range would result in a sentence of 175 months. The district court denied Warren's request for a reduced sentence on Nov. 7, 2019. 
The district court agreed Warren was eligible for relief under the First Step Act, but it denied relief because Warren's sentence was already below the low end of the revised guidelines range and a sentence of 240 months remained appropriate based on the 18 U.S.C. § 3553(a) sentencing factors.
More than seven months later, Warren filed a motion for reconsideration on June 22, 2020. Warren claimed he had been improperly categorized as a career offender, and without the career offender designation, his guidelines range would be 120 to 150 months under the First Step Act. He also argued the COVID-19 pandemic should weigh in favor of a reduced sentence.
The district court denied Warren's motion for reconsideration and concluded a sentence reduction was not appropriate given the "serious and damaging" nature of Warren's prior offenses. The court noted the precedent authorizes motions to be reconsidered only under certain circumstances, none of which were present in Warren's motion.
Warren also claimed the district court's refusal to consider his argument that the pandemic weighed in favor of a sentence reduction was an abuse of discretion. The district court did not address Warren's argument because Warren "could have, but chose not to, raise this argument in his original motion."
The district court's reasoning was deemed incorrect. Warren could not have raised his COVID-19 argument in his original motion. Warren filed his original motion for a reduced sentence on July 31, 2019, months before the discovery of COVID-19 internationally or domestically. Due to the facts and analysis of the case, any error of the district court on this argument was harmless.
"The mere existence of COVID-19 in society and the possibility that it may spread to a particular prison alone cannot independently justify compassionate release," the 3rd Circuit ruled in United States v. Raia in 2020. Warren identified nothing specific to his own circumstances and did not argue he had any particular vulnerability which might make him more susceptible to serious harm from the pandemic.
The district court's denial of Warren's motion for reconsideration was affirmed.