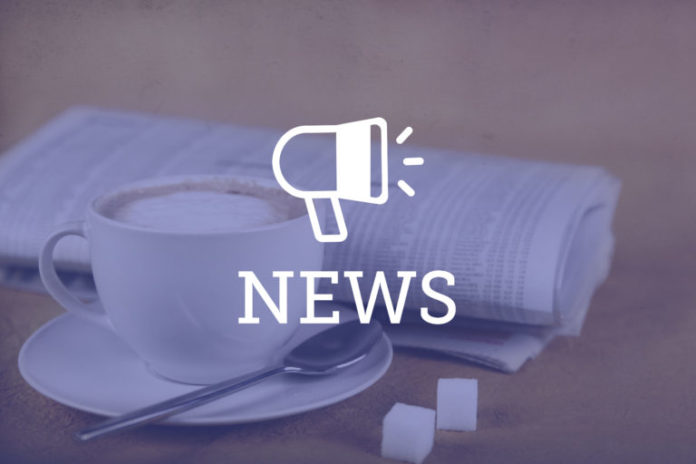 The Occupational Safety and Health Administration's vaccine-or-test mandate had another day in court on Friday. Opponents of the rule hoped the U.S. Supreme Court would block the rule from taking effect on Jan. 10 — the deadline for private employers to roll out vaccination policies and require masks for unvaccinated workers. But the justices were silent as business opened on Monday.
OSHA's emergency temporary standard, first announced in early November, requires private employers with more than 100 employees to ensure their employees are fully vaccinated or require workers to produce a negative test on a weekly basis. The testing requirement won't be enforced until Feb. 9. The Jan. 10 deadline applies to the other ETS requirements, which include mask mandates for unvaccinated workers and for employers to implement a vaccination policy and ascertain employees' vaccination status. 
Shortly after the ETS was announced, businesses, trade groups, labor unions and about two dozen states sued to block it from taking effect. The 5th Circuit Court of Appeals stayed the rule, but the 6th Circuit Court of Appeals, which was selected to hear the consolidated lawsuits, lifted the stay on Dec. 17. 
On Jan. 7, the U.S. Supreme Court considered several emergency requests by ETS opponents to stay the rule until a final decision on its validity is reached. During Friday's oral arguments, Scott Keller, an attorney representing trade and business associations opposed to the ETS, asked the court to stay the rule before the Jan. 10 compliance deadline. The court should grant immediate relief, Keller said, because "as soon as businesses have to put out their plans and this takes effect, workers will quit." The worker displacement will ripple through the economy, he added, warning of business closures, along with "lost profits and lost goodwill and lost business reputation."
There were signs the court wasn't ready to act that quickly. Justice Samuel Alito asked U.S. Solicitor General Elizabeth Prelogar, who was defending the rule, whether she would oppose an administrative stay of the ETS. "Does the federal government object to our taking a couple of days maybe to think about this, to digest the arguments before people start losing jobs?" he said. Prelogar deferred to the court but said the current pandemic conditions "are posing a truly grave danger."
The liberal justices appeared to favor letting the mandate take effect, citing the skyrocketing number of COVID cases. "Can you ask us … to say it's in the public interest in this situation to stop this vaccination rule with nearly a million people — let me not exaggerate — nearly three-quarters of a million people, new cases every day?" Justice Stephen Breyer asked Keller. "I mean, to me, I would find that unbelievable."
Keller argued OSHA's rule is too broad. While the agency might have the authority to issue a vaccine-or-test rule targeting certain industries, Keller said, "I don't think OSHA has the ability to set by emergency rule nationwide COVID policy."
Benjamin Flowers, Solicitor General of Ohio, picked up that argument, calling the ETS a "blunderbuss rule" that is nationwide in scope and "requires the same thing of all covered employers," regardless of the nature of their workplace, local conditions or employees' risk factors. "So sweeping a rule is not necessary to protect employees from a grave danger as the emergency provision requires," he said.
"What we dispute is the idea that a risk that is ever present in all places can be regulated simply because it's also in the workplace," Flowers said, adding that OSHA could make rules to regulate employers that put workers at risk by packing them together in poorly ventilated areas, but cannot regulate the "ever-present risk" of encountering a COVID-infected person.
Prelogar defended OSHA's authority to make the rule and its reasons for doing so. While the rule's opponents "try to portray this standard as unprecedented," she said, "this lies in the heartland of OSHA's regulatory authority."
But the court's conservative majority seemed sympathetic to "major questions doctrine" arguments that federal agencies can't regulate issues of major economic or political consequence without clear authorization from Congress. Chief Justice John Roberts noted that OSHA isn't the only agency that has attempted to mandate vaccines for workers, citing a federal contractor mandate and a Centers for Medicare and Medicaid rule requiring vaccines for health care workers, both of which are embroiled in their own court challenges. "It seems to me that it's that the government is trying to work across the waterfront and it's just going agency by agency," Roberts said.
As more mandates "pop up in different agencies," Roberts said, "I wonder if it's not fair for us to look at the Court as a general exercise of power by the federal government and then ask the questions of, well, why doesn't Congress have a say in this, and why [isn't this] the primary responsibility of the states?"
"We accept that it's not our role to decide public health questions, but it is our important job to decide who should decide those questions," Justice Neil Gorsuch said, picking up the line of questioning. If the law isn't clear on OSHA's authority to issue the vaccine-or-test rule, Gorsuch said, "why isn't this a major question that normally under our Constitution would … be reserved for the people's representatives in the states, in the first instance, and the halls of Congress, in the second?"