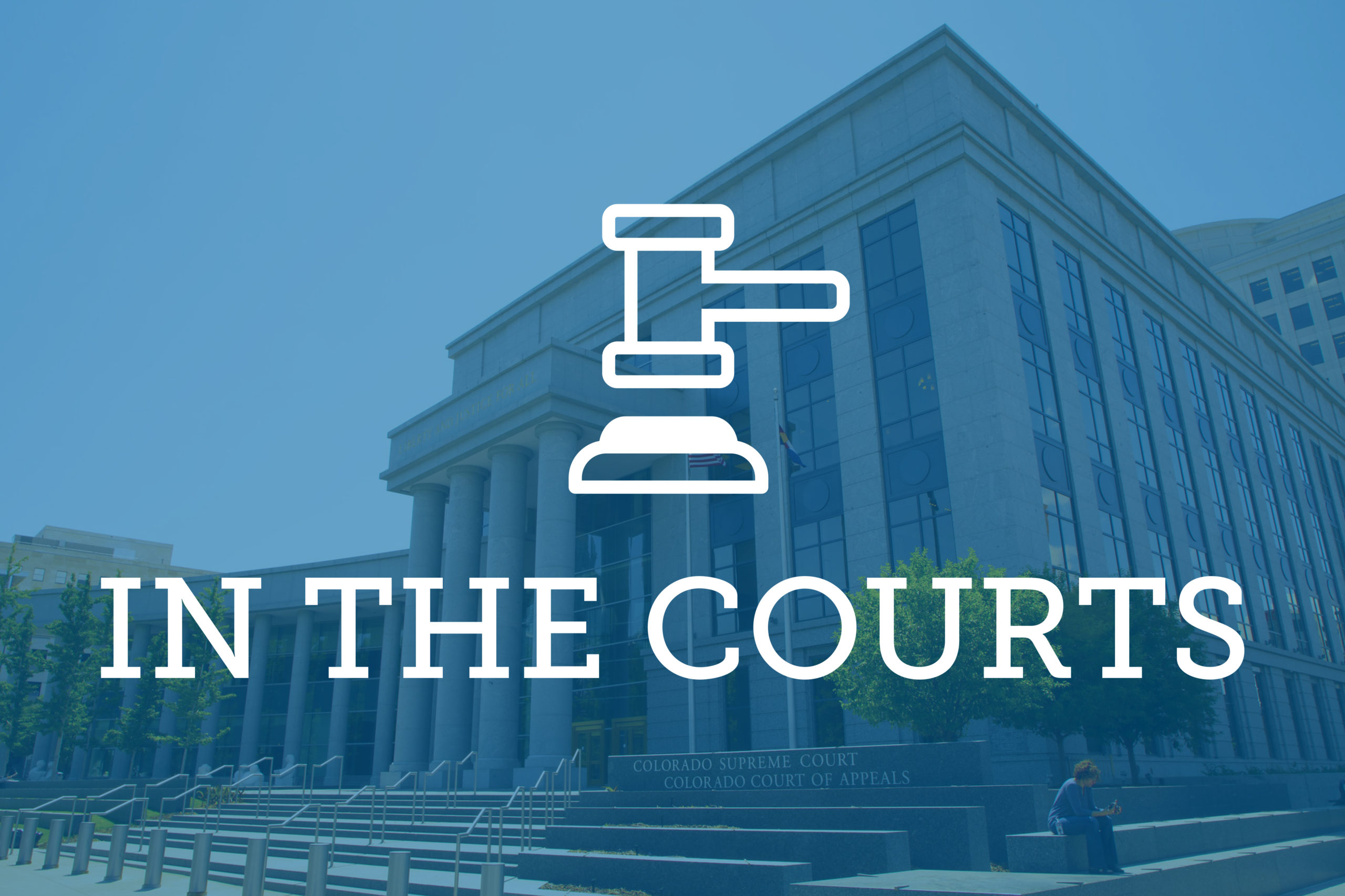 People v. Johnson
A division of the Colorado Court of Appeals considered the limits of the impeachment exception to the exclusionary rule announced in Walder v. U.S. and limited in James v. Illinois. Under this rule, evidence that was suppressed as unconstitutionally obtained may still be admissible under certain limited circumstances. 
Danielle Griego, defendant Elmo Johnson's girlfriend, was killed in the apartment Johnson shared with his sister and her husband. Hours after the murder, Griego's mother discovered her body on the couch. Johnson lay next to her unconscious. Griego's mother called 911. 
Johnson was then transported to the hospital where, while he was still unconscious, officers swabbed his hands and face. These swabs ultimately tested positive for gunshot residue. The officers also collected ammunition from his pants pocket and found Griego's blood on his clothing. 
After regaining consciousness, Johnson denied killing Griego. Johnson successfully sought exclusion of evidence improperly seized without a warrant. 
However, in granting the motion to suppress, the trial court informed Johnson that if he offered in his defense similar evidence related to an alternate suspect, the prosecution would be permitted to present the suppressed evidence to the jury. 
The majority held that the trial court erred in ruling that the use of truthful testimony about an alternate suspect's positive test for gunshot residue would open the door to the otherwise suppressed evidence of the defendant's positive test. 
The division concluded that the trial court appropriately ruled that the evidence of defendant's test would be admissible to prevent the defense from misleading the jury. 
The court reversed Johnson's conviction for first degree murder and remanded for a new trial on that charge. Because the error did not affect Johnson's conviction for felony menacing, the court affirmed that conviction. 
People v. Shanks 
In this criminal appeal, a division of the Court of Appeals considered whether a trial court must conduct an evidentiary hearing before admitting expert witness testimony analyzing historical cell site data. 
Defendant Charles Shanks appealed his conviction on two counts of kidnapping, two counts of burglary and one count each of robbery, felony menacing, assault and false imprisonment. 
He contended that the district court erred by admitting expert witness testimony about historical cell site analysis without first conducting an evidentiary hearing; admitting an impermissibly suggestive out-of-court identification and an in-court identification based thereon; excluding his alternate suspect defense; and allowing the use of his nickname, "Capone," at trial. 
He also contended that the cumulative effect of these errors warrants reversal. 
Addressing an issue of first impression in Colorado, the division concluded that expert testimony explaining how historic cell site data is used to provide a general geographic location of a cell phone at a given time may be admitted without first holding an evidentiary hearing on the reliability of the methodology. 
As an issue of first impression, but consistent with most federal courts, the division held that the use of historical cell site data to determine the general geographic location of a cell phone is widely accepted as reliable and does not require a "Shreck" evidentiary hearing. 
In so holding, the division distinguished historical cell site analysis from the theory of granulization, which remains a source of controversy within the scientific and forensic communities. 
Because the evidence offered at trial was within the bounds of reliable historical cell site data analysis, it was properly admitted. 
The division also rejected the defendant's contentions that the district court erred in denying his motion to suppress the victim's out-of-court identification and in admitting the victim's in-court identification; that the district court violated his rights to due process, to present a defense and to a fair trial by disallowing certain evidence in support of and not instructing the jury on an alternate suspect defense; and that the district court erred by allowing reference to his nickname during trial. 
People v. Dyer 
In re People v. Dyer, a division of the Court of Appeals considered whether Department of Human Services caseworkers are subject to the Fourth Amendment. 
Department of Human Services caseworkers entered the home of defendant, Leah Dyer, without a warrant after her mother called DHS and alleged that Dyer was neglecting her 7-year-old daughter who suffered from a seizure disorder. 
DHS caseworkers tried to contact Dyer and her daughter at their home but were unsuccessful. The caseworkers then sought and received an order to investigate but did not obtain a search warrant. 
The division concluded that DHS caseworkers are subject to the Fourth Amendment. The division further concluded that the caseworkers' warrantless entry in this case was illegal and required suppression of all evidence obtained as a direct result of that illegal entry, notwithstanding any exceptions to the Fourth Amendment's warrant requirement and the exclusionary rule that were not raised and ruled upon by the trial court. 
Because the trial court failed to suppress this evidence, the division reversed and remanded for a new trial.
State of Colorado v. 5 Star Feedlot 
A division of the Court of Appeals was asked to address whether 5 Star Feedlot, a cattle feedlot in eastern Colorado, can be liable for "taking" wildlife after an unusually heavy rainstorm caused one of its wastewater containment ponds to overflow, allegedly killing nearly 15,000 fish in a river three miles away. Defendant, 5 Star Feedlot Inc., appealed the district court's order denying its motion for summary judgment and granting summary judgment in favor of plaintiffs, the State of Colorado, Department of Natural Resources, Parks and Wildlife Commission and Division of Parks and Wildlife. 
In ruling on the parties' cross-motions for summary judgment, the district court interpreted "take" in title 33 to mean "kill," ruled that the relevant statute, C.R.S. section 33-6-110, creates a "strict liability offense" and, finding no genuine issue as to causation, concluded that 5 Star is strictly liable for the death of the fish. 
The division concluded that, to prove a violation of those statutes, the State must prove that a defendant acted knowingly, or at least that it performed some voluntary act, and the state failed to present evidence of either in this case. As a result, the division reversed the summary judgment in favor of the state and remanded for entry of judgment in 5 Star's favor.
Kim v. Murray 
Jordan Murray, through counsel, filed her complaint on Nov. 8, 2016, asserting claims for negligence and negligence per se against Bum Soo Kim arising from a car accident. The next day, the district court issued a "Civil Procedure Order" that said (in all capital letters), "FAILURE TO COMPLY WITH ANY OF THE DEADLINES SET FORTH IN THIS ORDER MAY RESULT IN DISMISSAL WITHOUT FURTHER NOTICE." One of those deadlines required Murray to file a return of service of process within 63 days of filing the complaint.
Murray's counsel didn't submit proof of service by that time, and the court dismissed the case for that reason without prejudice on Jan. 13, 2017. The statute of limitations on the claims expired 12 days later. 
On Sept. 13, 2017, Murray's counsel filed a motion to reinstate the case. The motion sought relief under C.R.C.P. 60(b)(3), or alternatively under C.R.C.P. 60(b)(5), arguing that the order of dismissal was void for failure to give Murray adequate notice in accordance with C.R.C.P. 121, section 1-10 and C.R.C.P. 41(b)(2), and that failing to reinstate the case would be "inequitable" because she would be "left without remedy." 
Without giving Kim a chance to respond, the district court granted Murray's motion the same day. Kim appealed the district court's judgment and its order denying his motion to dismiss the complaint of plaintiff, Jordan Murray. He argued that, under the particular facts of this case, the district court didn't have discretion to reinstate the case under C.R.C.P. 60(b) after the court had dismissed it without prejudice for failure to submit proof of service of process. 
A division of the Court of Appeals held that the district court erroneously set aside, under C.R.C.P. 60(b), a previous dismissal of the case for failure to timely serve process under C.R.C.P. 4(m) because (1) the time for moving to set aside the dismissal for excusable neglect under C.R.C.P. 60(b)(1) had expired; (2) even if the district court failed to comply with procedural requirements for dismissal under C.R.C.P. 4(m), the dismissal was merely voidable, not void, so the dismissal could not be set aside under C.R.C.P. 60(b)(3); and (3) counsel's neglect in failing to timely serve the defendant and failing to timely move to set aside the dismissal did not constitute extraordinary circumstances justifying reinstatement of the case under C.R.C.P. 60(b)(5). Accordingly, the division reversed the judgment and remanded for dismissal of the case with prejudice.