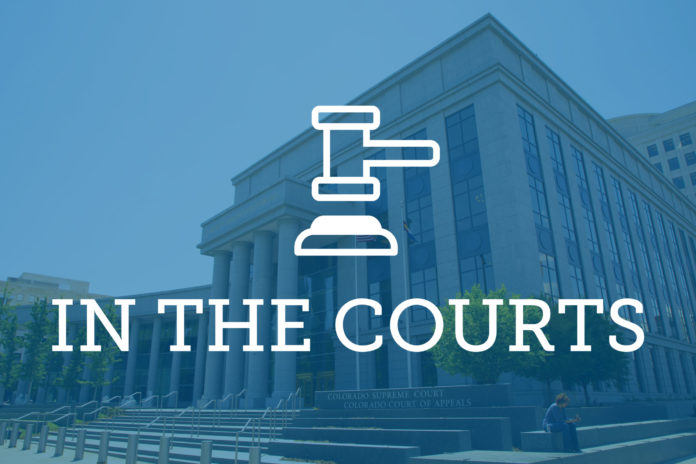 Editor's Note: Law Week Colorado edits court opinion summaries for style and, when necessary, length.
Anthony T. Accetta v. Brooks Towers Residences
In July, a division of the Colorado Court of Appeals rejected appeals brought by Anthony and Nancy Accetta over the Colorado Common Interest Ownership Act. The couple sued their apartment complex, Brooks Towers Residences, in 2017 based on how it allocated communal costs to their unit. The couple argued that a 1995 building declaration on how the common expenses would be divided violated three provisions of the CCIOA and common law. The Colorado Court of Appeals ruled in favor of the defendants, finding the building was governed by the  Condominium Ownership Act. 
In the latest case development, the Colorado Court of Appeals was asked if legislation around awarding attorneys fees applies to a civil suit on a common interest declaration that predated CCIOA.
The COA does not allow parties to recover attorneys fees. So, Brooks Towers looked to recover its legal costs under a section of the CCIOA that applies to pre-CCIOA communities. A district court held a hearing on the matter and, despite determining that COA applied to the case, awarded Brooks tower $83,333 in attorneys fees and costs. 
On appeal, the Accettas argued the lower court erred in awarding fees under CCIOA despite ruling the COA applied to the case, in awarding more than the Brooks Towers legal insurance deductible of $10,000 and including fees associated with Brooks Towers' failed joinder argument. 
The court rejected all three of the Accettas' arguments. The majority of the court found that since CCIOA includes provisions to award attorneys fees to pre-1992 communities, applying CCIOA instead of COA was correct. 
Judge Craig Welling dissented with the majority of the court and concluded that the state Supreme Court's 2009 ruling in B.B. & C. Partnership v. Edelweiss Condominium Association applied to the attorneys fees appeal. Judge Welling acknowledged the fee-shifting provision of CCIOA but noted that, as explained in a footnote of the case, the Colorado Supreme Court didn't award attorneys fees to the prevailing condo association in Edelweiss a "because the COA, not the CCIOA, govern[ed] this dispute." The plain-language of the statute contradicted the Edelweiss footnote, but Judge Welling wrote, "I can't find a path to award the association its fees here without disregarding the supreme court's holding in footnote 5 of Edelweiss." He concluded that as an intermediate appellate court, he believed the panel didn't have "the latitude" to disregard the footnote.