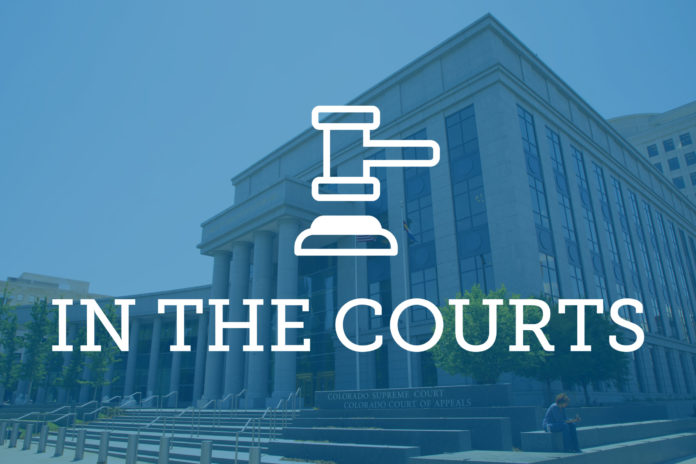 Editor's Note: Law Week Colorado edits court opinion summaries for style and, when necessary, length.
In this interlocutory appeal, the Colorado Supreme Court reversed an order to suppress evidence taken during the search of a vehicle belonging to a couple suspected of selling drugs. The defendant, a passenger in the couple's vehicle at the time of the search, contended the officers lacked reasonable suspicion for searching him.
The Northern Colorado Drug Task Force was tipped off in January 2021 about a Berthoud couple that was allegedly dealing drugs, including methamphetamine. The tipster provided specific information about the alleged dealers' appearance, their house and vehicle and the drugs being sold.
Months after the tip, the task force started surveillance of the couple and observed a man, later identified as Marcelino Moreno, arrive at the house and enter a shed with the man who lived there. The officer observing the interaction said the two men were looking around and acting "very conscious of their surroundings" when they emerged from the shed. Moreno frequently checked his mirrors and looked over his shoulder when he drove away.
Another officer in a marked patrol car followed Moreno to a truck stop. According to the second officer, Moreno was fixated on the patrol car while driving and while parked at the truck stop, where he met with a woman. Moreno parked his car in several spots at the truck stop but never filled his gas tank and, at one point, circled his car while holding an air compressor hose but didn't actually fill his tires.
Soon after, the couple whose house was under surveillance drove to the same truck stop and pulled in next to Moreno, who then got into the couple's SUV. They drove off in the SUV and the second officer stopped them on suspicion of drug trafficking. During a search of the car, a police dog detected narcotics, and officers found methamphetamine and fentanyl in Moreno's backpack.
Moreno was charged with drug possession with intent to distribute. He moved to suppress the evidence seized from his backpack, arguing the officers lacked reasonable suspicion. The trial court granted the motion, finding the tip was stale as officers didn't attempt to corroborate the suspected activity until beginning surveillance three months after it was reported. The trial court suppressed all evidence obtained from searching Moreno's backpack.
The state filed an interlocutory appeal to the Colorado Supreme Court. The high court concluded that under the totality of the circumstances — including the detailed tip and Moreno's hypervigilance and interactions with the couple — the officers had reasonable suspicion to conduct the stop. "The officers observed nothing that produced a legitimate explanation for Moreno's strange behavior at the truck stop, and none appears to have existed," the court said in its opinion reversing the order to suppress.