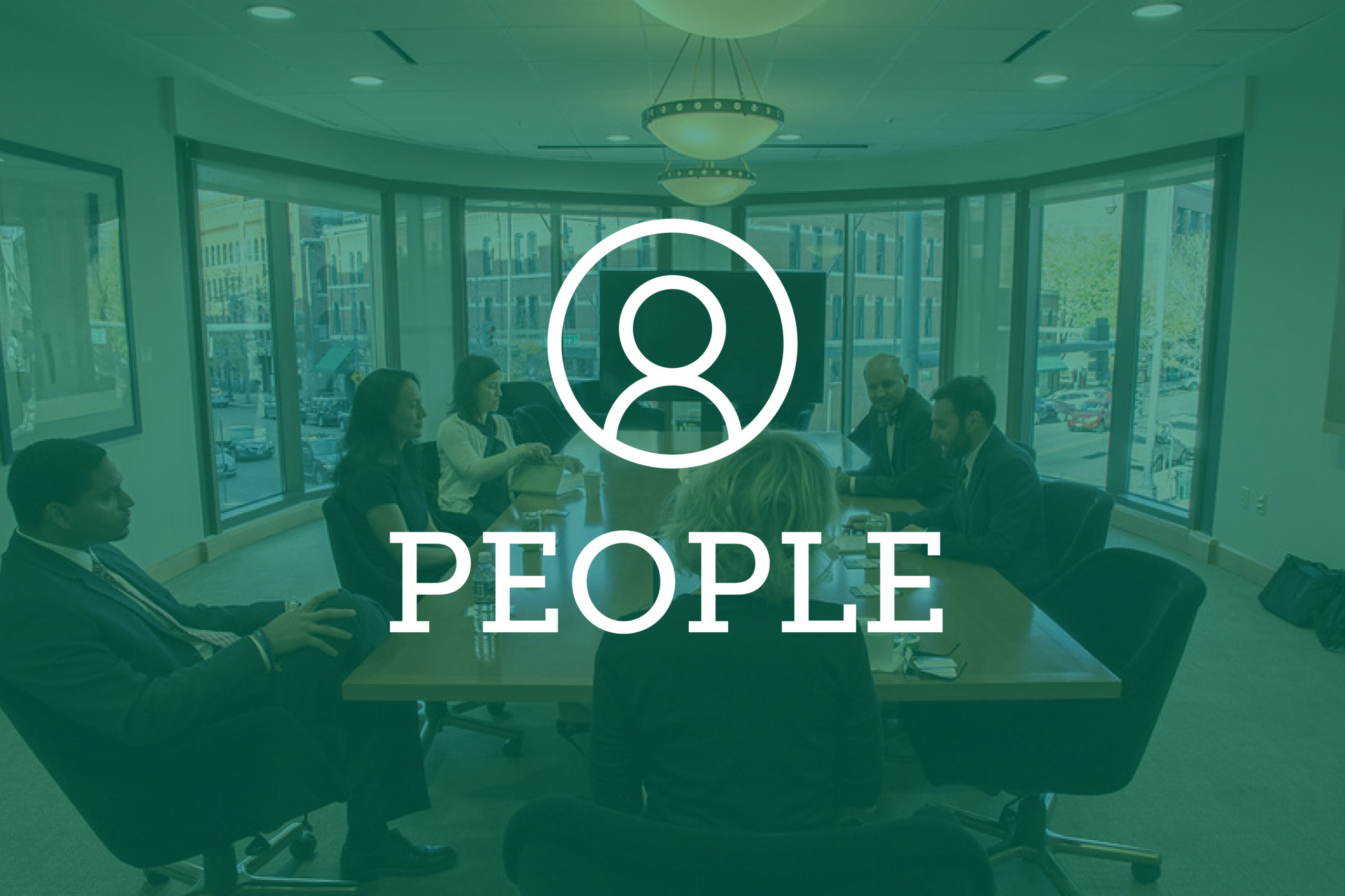 Law Firm Updates
On Jan. 18, national civil defense firm Tyson & Mendes LLP announced longtime Denver Partner Jacob Felderman was promoted to equity partner. Felderman joined the firm in 2011 and, on top of his diverse legal practice, he has held numerous leadership positions at the firm and Denver office. The University of Iowa College of Law graduate has served as Tyson & Mendes' head of legal operations since 2021 where he oversees the firm's nationwide legal operations and offers strategic guidance on legal issues. He previously worked as the Denver office's managing partner. 
AB Conflict Resolution Services announced on Jan. 21 that Marc Kaplan joined the organization's domestic relations/family law division panel. Kaplan, a University of Denver Sturm College of Law graduate, will work as a panelist while still working as an attorney at his Denver private practice Kaplan Law LLC. At AB Conflict Resolution Services, Kaplan is available as a mediation, arbitration and special master with a focus in family law, domestic relations and professional malpractice.  
On Jan. 24, Boulder-based law firm Caplan & Earnest announced two attorneys, Sheryl Bridges and Elizabeth Friel, were elected members. Bridges, a George Mason University Antonin Scalia Law School graduate, works at the firm's health law section, representing health care professionals and others in a variety of matters including with licensing bodies, litigation and counseling, arbitration and more. Bridges is also a volunteer attorney with Rocky Mountain Immigrant Advocacy Network. Friel, a Boston University School of Law graduate, supports school districts and Boards of Cooperative Educational Services in a range of education and school law matters. Friel was a staff attorney at the Colorado Association of School Boards before joining Caplan & Earnest. 
Denver-founded business law firm Moye White LLP announced on Jan. 25 that Mark Yoder joined the firm as a partner in the business and real estate sections. Yoder, a William & Mary Law School graduate, will focus on a variety of corporate and real estate matters at Moye White and brings over 20 years of experience representing business entities in a range of matters. 
Colorado firm Coan, Payton & Payne, LLC announced on Jan. 26 that three attorneys joined its Greeley and Fort Collins offices. Fabian Eichentopf, Natalie Curry and Zach Stover bring a range of experience to the practice. Eichentopf, a University of Arizona James E. Rogers College of Law graduate and John J. Bouma Scholar, grew up in Berlin and focuses his practice on banking, business and real estate transactions. Eichentopf was the first international law student to serve as an Associate Justice on the Supreme Court of the Associated Students of the University of Arizona. Curry, a  University of Denver Sturm College of Law graduate, focuses on banking, business and real estate transactions and brings experience as in-house counsel to an international change management organization. Stover, a Creighton University School of Law alum, concentrates on business and real estate litigation and received an award for academic excellence in arbitration while in law school.
On Jan. 27, regional firm Holland & Hart announced two associates joined the firm's corporate practice team in the Denver office. Marika Rietsema Ball and Aisha May will work with clients in the food, beverage and consumer products industry. Rietsema Ball, a University of Denver Sturm College of Law graduate, helps brands with a range of corporate and transactional legal issues. May, a University of Colorado School of Law graduate, works primarily with venture capital funds and early stage companies on M&As, financings and strategic transactions as well as other matters.
The Judiciary 
On Jan. 21, the 14th Judicial Nominating Commission announced nine applicants for an upcoming vacancy for a Routt County judge. The vacancy, which will occur on March 7, was created by the retirement of Judge James Garrecht. In line with the rules of the 14th Judicial Nominating Commission, all applicants were announced. The nine applicants are Melinda Carlson from Hayden, Jeffrey Colwell from Littleton, Jay Cranmer from Craig, Todd Elenz from Steamboat Springs, Matthew Karzen from Steamboat Springs, Sara Smith from Craig, Lynaia South from Steamboat Springs, Jeffrey Walsh from Steamboat Springs and Erin Wilson from Steamboat Springs. The commission will select candidate recommendations on Feb. 2 to send to the governor for appointment. 
The U.S. District Court for the District of Colorado announced Jan. 21 that Maritza Dominguez Braswell was selected as a U.S. magistrate judge to sit in Colorado Springs. A seven-member magistrate judge merit selection panel recommended Dominguez Braswell to fill an upcoming vacancy created by the retirement of Magistrate Kathleen Tafoya. 
The 15th Judicial District nominated two candidates for an upcoming Cheyenne County Court vacancy, according to a Jan. 25 announcement. The two nominees, Jeremy Boyce from Greeley and Deni Eiring from Cheyenne Wells, were the only two applicants for the vacancy. The vacancy for a county court judge will occur on March 1 and is created by the resignation of Judge Gerald Keefe. Gov. Jared Polis must select the new judge by Feb. 9. 
Movers & Shakers
On Jan. 27, national law firm Lathrop GPM announced its Denver office will relocate to the city's newest skyscraper, Block 162, in September. Lathrop GPM has been in Denver for 17 years and the Denver office's Partner in Charge Patrick McRorie said the new office will allow the firm to embrace the evolving needs of staff and clients. The office's 13 attorneys and 17 staff will relocate to 675 15th Street, Suite 2650 in the fall. 
Kudos 
National firm Ballard Spahr recognized a team of Denver attorneys for their pro bono work with the firm's Alan J. Davis Award, according to a Jan. 26 announcement. The 2020 award was given to a team of litigators, including attorneys Sarah Wallace, Alexia Chapman, Chad Jimenez and Andrew Valencia and staff Sherri Clark, last month for their work on Colorado's longest running lawsuit involving historic land use rights in the San Luis Valley. The Denver team donated a $25,000 prize to the Land Rights Council, a non-profit based in San Luis. Ballard Spahr represented landowners who have fought to preserve historical grazing, timber and firewood collection rights to the 83,000-acre Taylor Ranch since 1981. 
On Jan. 28, international firm Kilpatrick Townsend & Stockton announced it received a perfect score for the Human Rights Campaign Foundation's 2022 Corporate Equality Index, designating it as a "Best Places to Work for LGBTQ+ Equality." The CEI scores companies based on protections and support for LGBTQ+ employees which includes corporate non-discrimination policies, equitabe benefits for works and their families, support of an inclusive culture and corporate social responsibility. This year is the seventh consecutive year Kilpatrick Townsend received a perfect CEI score, the firm announced.