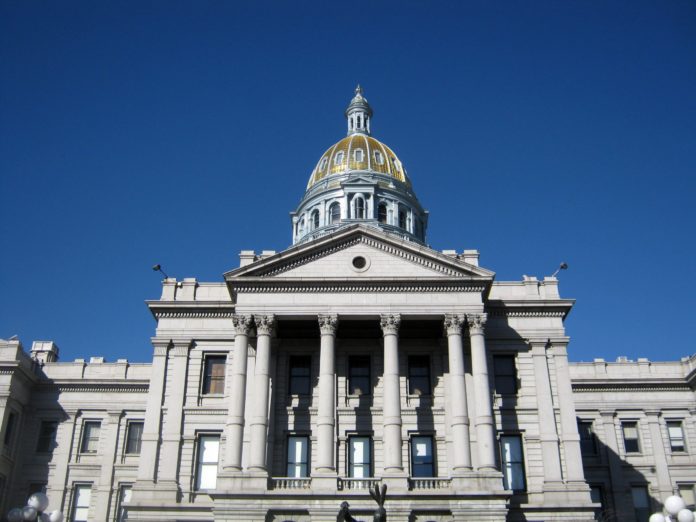 A bill that would make it easier for people to seal their criminal records cleared another hurdle on Tuesday as the House Judiciary Committee approved the measure in an 11-0 vote. Its next stop is the House Appropriations Committee.
The bipartisan bill would automatically seal criminal records for non-violent offenses, as long as they are eligible for sealing under existing laws. Automatic sealing would not be allowed for crimes that fall under the Colorado Victim Rights Act.
Supporters of Senate Bill 22-099 say 1.3 million Coloradans have records that are eligible to be sealed but haven't taken the steps to do so because of "red tape." According to Clean Slate Colorado, a coalition of advocacy, religious, business and other organizations supporting the bill, only 5% of Coloradans eligible for record sealing have actually sealed their records under the current process, which involves barriers such as filing court petitions, paying fees, attending hearings and hiring an attorney.
"Senate Bill 99 very simply automates a process that is already available to people, but right now is incredibly costly and time consuming to access," said Rep. Colin Larson, one of the bill's sponsors, during the committee hearing.
The bill requires consumer reporting agencies to exclude sealed and expunged criminal records from consumer reports, unless the user of the report can show they are required by law to consider that information. Keeping old records off consumer reports will help people with past convictions gain better access to jobs and housing, the bill's supporters say. According to Clean Slate Colorado, about 30% of Coloradans have a criminal record that limits their ability to find work. Larson said recent research found a person is 11% more likely to be employed and earning 25% higher wages a year after having their criminal record cleared.
The bill's proponents have also emphasized the benefits for employers, especially in a tight job market. "This is good for business and Colorado's economy. Amid a labor shortage and the Great Resignation, the American workforce needs development and revitalization," said Sen. Dennis Hisey during a February meeting of the Senate Judiciary Committee. "Clean slate policies like this bill benefit employers by expanding the applicant pool of individuals who are qualified and eager to work."
Nan Gibson, executive director for public policy and corporate responsibility at the JPMorgan Chase PolicyCenter, testified in favor of the bill on Tuesday. "As we continue to recover from the pandemic, the search for skilled workers has only intensified, and by reducing barriers to employment for justice-involved individuals, we will be able to get more people back to work more quickly," Gibson said. JPMorgan Chase hired more than 4,300 people with criminal backgrounds last year, she said, thanks in part to policies such as not asking about criminal records on job applications and working with legal aid and workforce organizations to recruit workers.
It has been an eventful week for criminal justice-related bills at the Colorado State Capitol. On Monday, the House passed a bill prohibiting courts from ordering juveniles to pay restitution to insurance companies and the Senate passed bills on Wednesday to fund law enforcement training, recruitment, retention and crime prevention programs. On Tuesday, lawmakers heard 11 hours of testimony over a controversial bill to address the fentanyl crisis.