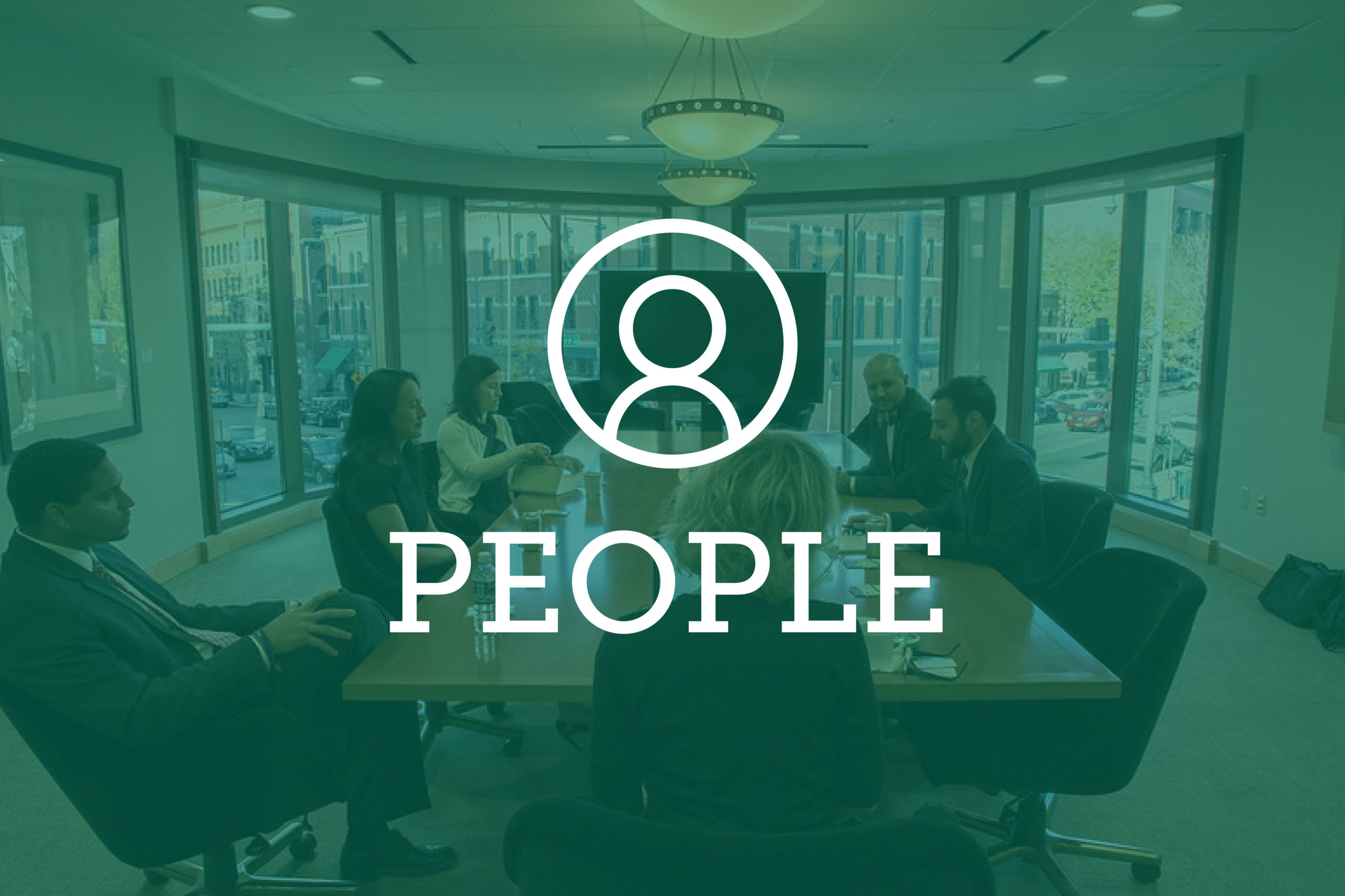 The Colorado Trial Lawyers Association on Wednesday announced the election of Michael Nimmo of Denver Trial Lawyers – Wahlberg Woodruff Nimmo & Sloane as president.
Nimmo leads a team of other newly-elected officers including Deborah Taussig of Debbie Taussig Law as president-elect; Jason Jordan of Jordan Herington & Rowley as vice president; Thomas Neville of Ogborn Mihm as secretary; and Kari Jones Dulin of Foster Graham Milstein & Calisher as treasurer. The new officers will serve one-year terms.
"I look forward to working with our members on protecting the right to trial by jury through legislation, educational programs and networking opportunities," Nimmo said. "I will be traveling throughout Colorado to meet legislators across our great state over the next four months leading up to the start of the legislative session."
Nimmo specializes in serious and complex civil litigation in the areas of trucking, automobile and motorcycle collisions; products liability; church abuse; and premises liability. 
He received a law degree from the University of Arkansas School of Law in 2005 and joined CTLA that same year. In 2014, he received CTLA's New Trial Lawyer of the Year Award.
LATERAL WATCH
Ball Barry Uhlig added David Uhlig as a partner.
Uhlig's practice encompasses real estate transactions, corporate transactions and general business law issues.
 "The firm's long term goal is to grow its corporate and transactional practice by adding key partnership talent to deliver a superior client experience," said Michael Barry, a BBU founding partner.
Uhlig is licensed in Colorado and Arizona with 20 years of experience focused on: acquisition and disposition of commercial properties; real estate development projects, subdivisions and condominiums; complex leasing; finance matters; corporate structuring and restructuring; and business sales.
Uhlig previously worked in real estate and business law at national and regional firms and most recently founding his own boutique transactional practice, Summit 6 Legal.
Moye White announced Aug. 30 that Heidi Gassman has joined the firm as a partner in the trusts and estates planning practice. 
Gassman advises clients on estate planning matters including estate and trust administration and pre- and post-marital agreements. She also has experience with real property, business and entity formation and general consultation, and commercial leases and contracts.
Prior to joining Moye White, Gassman worked as an attorney at two smaller law firms, both in Denver. 
She received a law degree from Seattle University School of Law and a bachelor's degree from the University of Washington. 
Gassman is a frequent author and presenter on matters relating to trust and estates and real estate. She also serves as the current chair of the Colorado Bar Association's Orange Book Forms Committee and the Rules and Forms Committee. 
Holland & Hart announced that Kimberly Brunelle Willis has joined the firm's commercial litigation practice as of counsel in Denver. 
Brunelle Willis provides counsel to local and multinational entities and individuals in complex civil litigation and enforcement proceedings and advises clients in internal investigations and corporate compliance matters.
Brunelle Willis represents clients facing high-stakes complex civil litigation in federal and state trial and appellate courts; enforcement proceedings, including with the DOJ, SEC, CFTC and state agencies; and inquiries by self-regulatory agencies, including FINRA and the NFA.  
Prior to joining Holland & Hart, Brunelle Willis practiced for six years as a litigation and enforcement attorney at Cleary Gottlieb Steen & Hamilton in New York. She also served as a law clerk to Judge William Young of the U.S. District Court for the District of Massachusetts.
Brunelle Willis received a law degree from the Benjamin N. Cardozo School of Law at Yeshiva University and a bachelor's degree from Boston College. 
She is admitted to practice in New York and her practice in Colorado is temporarily authorized pending admission under C.R.C.P. 205.6. 
Amanda Phillips joined Ballard Spahr's mortgage banking group, the firm announced Tuesday. Phillips is of counsel in the firm's Denver office. 
Before joining Ballard Spahr, Phillips spent 10 years as in-house counsel for a mortgage origination software platform and a national mortgage lender. She advises clients on the federal and state regulatory requirements governing mortgage lending, including business processes and practices, software and documentation.
Phillips' experience includes establishing scalable compliance policies, developing strategies to identify compliance risk and leading internal compliance programs. 
JUDICIAL ANNOUNCEMENTS
Gov. Jared Polis on Wednesday announced the appointment of Eric White as an 18th District Judge, occasioned by the retirement of Judge Charles Pratt.
White is currently the combined court magistrate in the 18th Judicial District, a position he has held since 2015. He presides over domestic relations matters and the Recovery Court.  Previously, he worked as a sole practitioner and a partner at Whitaker & White. White received a law degree from the University of Puget Sound and a bachelor's degree from the University of Colorado. White's appointment is effective Sept. 16.
The 19th Judicial District Nominating Commission will meet at the Weld County Courthouse on Oct. 21, to interview and select nominees for appointment by the governor to a 19th District judgeship. The new district court judgeship was created pursuant to Senate Bill 43 and is effective Jan. 1. 
The members of the nominating commission for the 19th Judicial District are: Thomas Fasano of Windsor; William Crosier, Virginia Rosales, Elisa Kunkel, and Kathryn Heffron of Greeley; Matthew Crowther of Erie; and Joyce Smock of Grover.
The 1st Judicial District Nominating Commission will meet at the Jefferson Combined Court on Oct. 25 to interview nominees for two judgeships on the 1st District Court. One vacancy will be created pursuant to Senate Bill 43, effective Jan. 1; the second by the retirement of Judge Margie Enquist, effective Jan. 2.
The members of the nominating commission for the 1st Judicial District are: Thomas Overton and Linza Douglas of Golden; Marie Belew Wheatley and Nicole Dews of Lakewood; John Lee and Jeanie Vela of Arvada; and Alison Zinn of Littleton.
Applications for the 19th District vacancy must be submitted by 4 p.m. Oct. 1. Candidate recommendations must be submitted by 4 p.m. Sept. 24.
Applications for the 1st District vacancy must be submitted by 4 p.m. Oct. 3. Any person wishing to suggest a candidate to fill the vacancy may do by 4 p.m. Sept. 26.
Information and application forms can be found on the court's home page atwww.courts.state.co.us/Careers/Judge.cfm