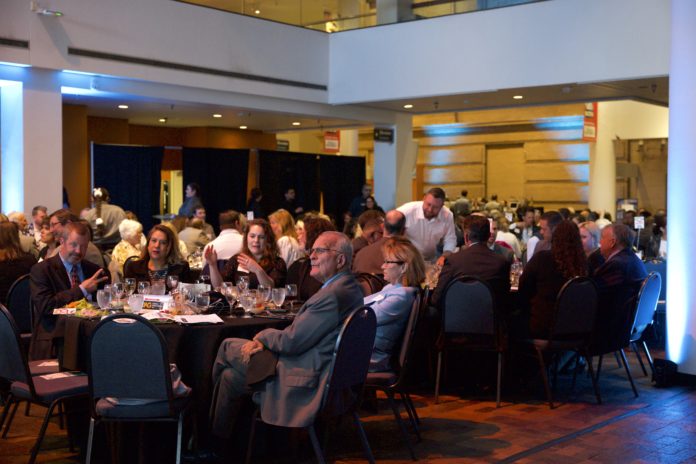 The Colorado Trial Lawyers Association held its annual dinner May 11 at the Denver Museum of Nature & Science. The sold-out event named the 2022 Case of the Year Award recipient and honored members with the lifetime achievement award. 
CTLA, which was first founded in 1953, is one of the largest bar associations representing trail attorneys through CLEs, legislative advocacy, community events and more. The organization holds its Spring Dinner every year where it recognizes members for their work and hands out the Case of the Year Award to a single case that corrected injustices, advanced fairness under the law, changed attitudes or provided economic incentives to protect public safety. 
The 2022 Case of the Year Award was given to David Woodruff and Megan Matthews with Denver Trial Lawyers for their work on Renee Camp et. al. v. Porter Adventist Hospital & Centura Health Corp, a massive medical malpractice case stemming from a hospital sterilization breach. Camp v. Porter was selected over three other finalists nominated by the Colorado Trial Lawyers Association. 
Woodruff and Matthews represented over 276 plaintiffs across 10 consolidated lawsuits in the case which started in 2018 and settled for a confidential amount last year. 
In 2018, an investigation by the Colorado Department of Public Health & Environment and the U.S. Centers for Medicare & Medicaid Services found surgical instruments at Porter Adventist Hospital in southwest Denver were not being sterilized properly. The investigation found over 6,000 patients may have been exposed to HIV, hepatitis and surgical site infections and led to the hospital's operating facilities closing. Instruments were brought to operating rooms after sanitization with pieces of bone, hair, tissue and blood visible on them, the investigation also found. 
Many former patients from the hospital began contacting Denver area attorneys with concerns the medical complications they experienced after surgery were connected to the sterilization breach. The cases were eventually consolidated with Denver Trial Lawyers. The group of plaintiffs grew over the years to include the family of 12 patients who died as a result of infection complications, numerous patients who have been permanently injured and their families. 
On top of the findings of the agency investigations, Matthews and Woodruff uncovered many more instances of improperly sterilized equipment and evidence that hospital leadership was aware of the problem but didn't act. 
Through discovery, the attorneys found the hospital changed its sterilization reporting procedures from digital to paper records which meant investigating public health authorities were unaware of many additional reports of dirty instruments. The two-lawyer team was also up against an unrelenting defense and had to go to the Colorado Supreme Court multiple times to use findings from the public health investigations at trial. 
Shortly before the case was set to go to trial last summer, Porter Adventist Hospital and Centura reached a settlement with the plaintiffs that approached nine figures and Woodruff and Matthews believe it to be the largest hospital settlement in U.S. history. Centura Health, which operated Porter, announced plans to dissolve in February and the attorneys believe the settlement may have played a role in that decision.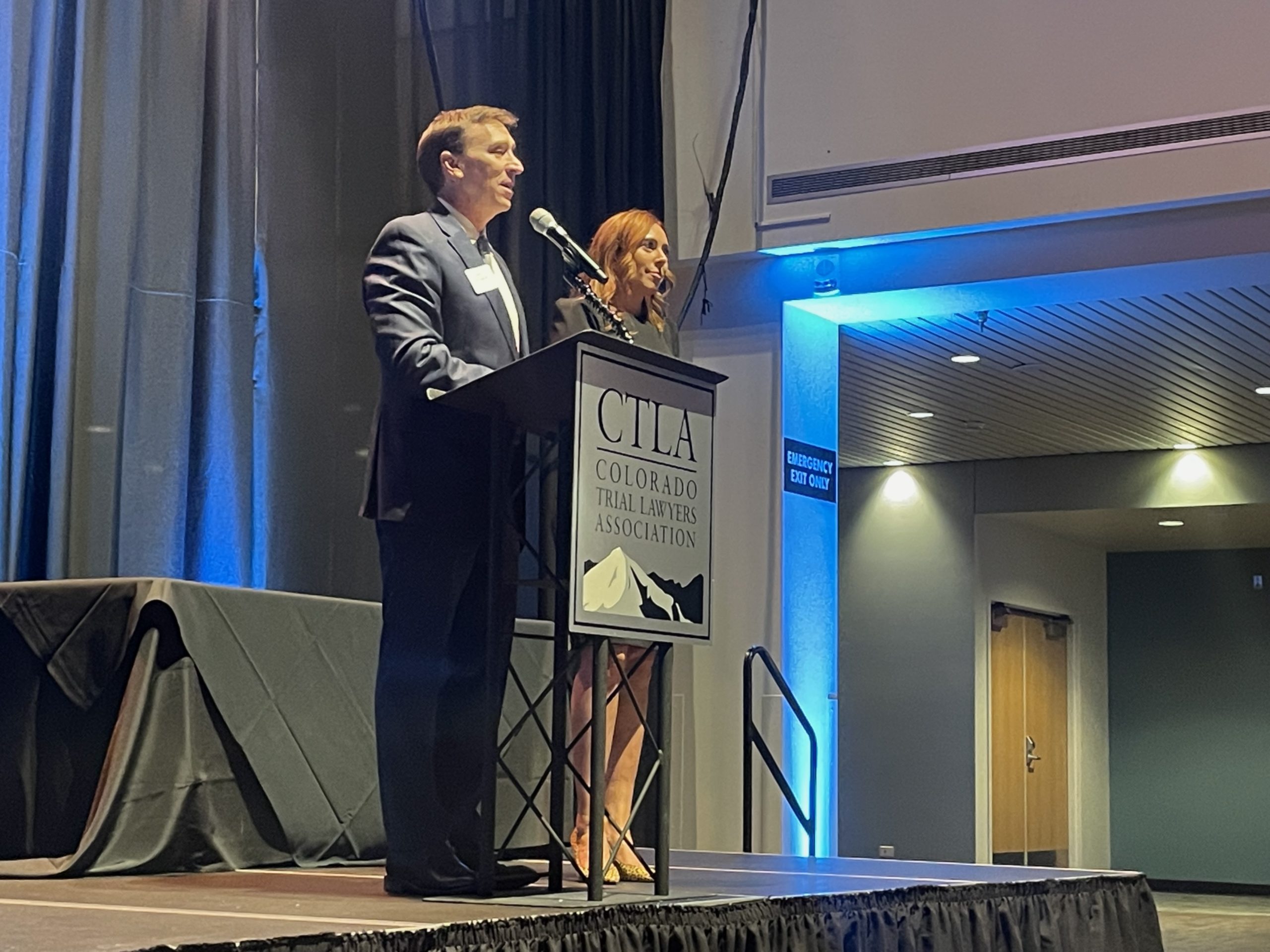 "There's two really important things I need to recognize," said Woodruff, accepting the award. "One is that there are a lot of lawyers out there that put their trust and faith in me and my law firm in taking on this case." 
He added the Porter case and the other finalists are an example of how attorneys can play an essential role in protecting others, even if it's long fought. "One thing I would encourage everyone to do is always keep fighting, not just the battle but the war," Woodruff added.  
Matthews added she was grateful to the plaintiffs who trusted them and wanted to remember those who died as a result of their injuries.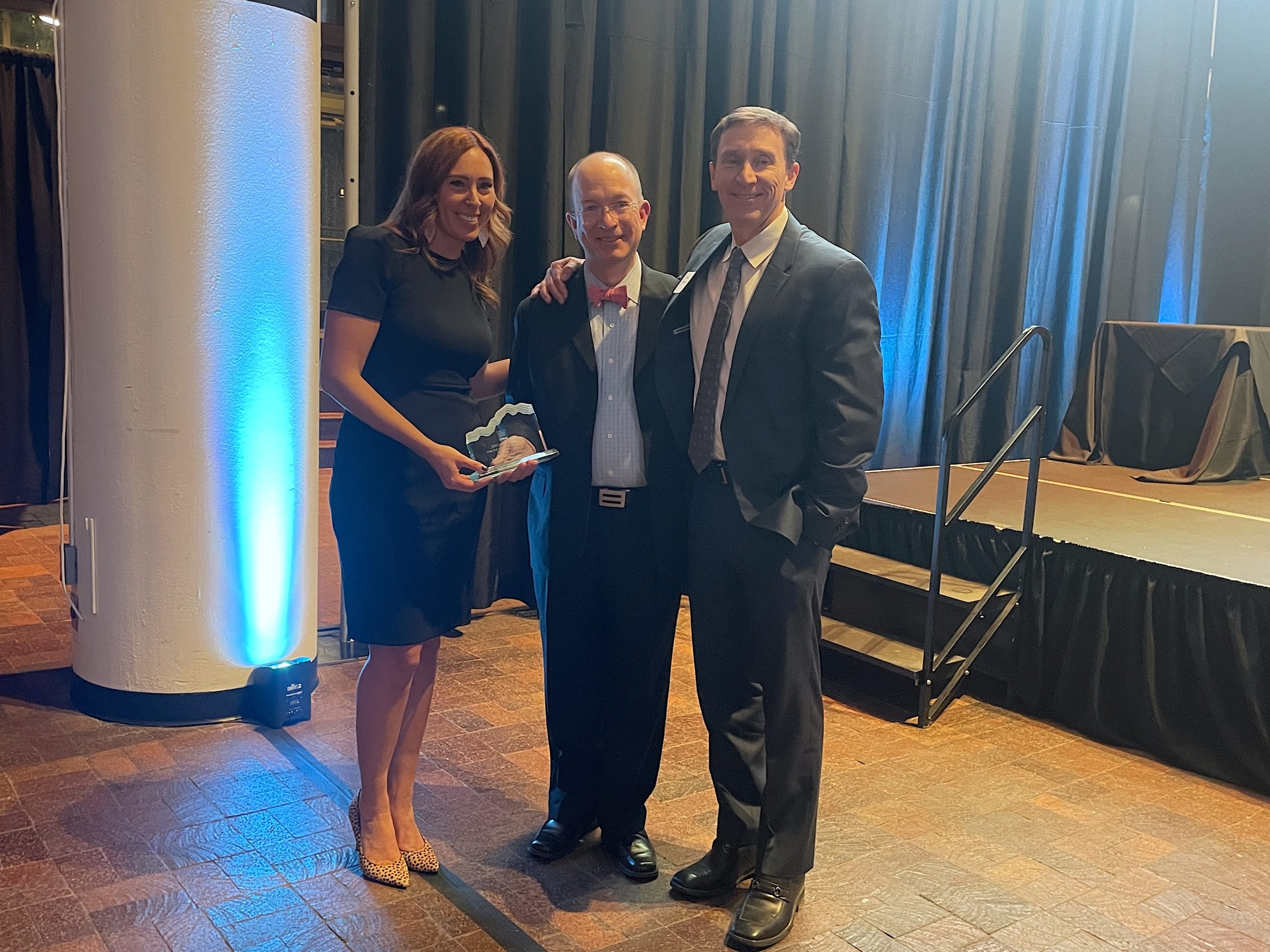 "We were against, they told us, 53 lawyers and five law firms. And the two of us and our small, but nimble team of amazing paralegals, and we won," she said. "To the 16 clients that we lost who never got to see this justice, this is just a little bit of justice for them today."
The dinner also recognized Natalie Brown with CTLA's Kenneth Norman Kripke Lifetime Achievement Award. The lifetime achievement award has been handed out annually since 1996 to an attorney who has been in practice for more than 25 years and "whose career has exemplified the skills, ethics and dedication embodied" in CTLA's mission.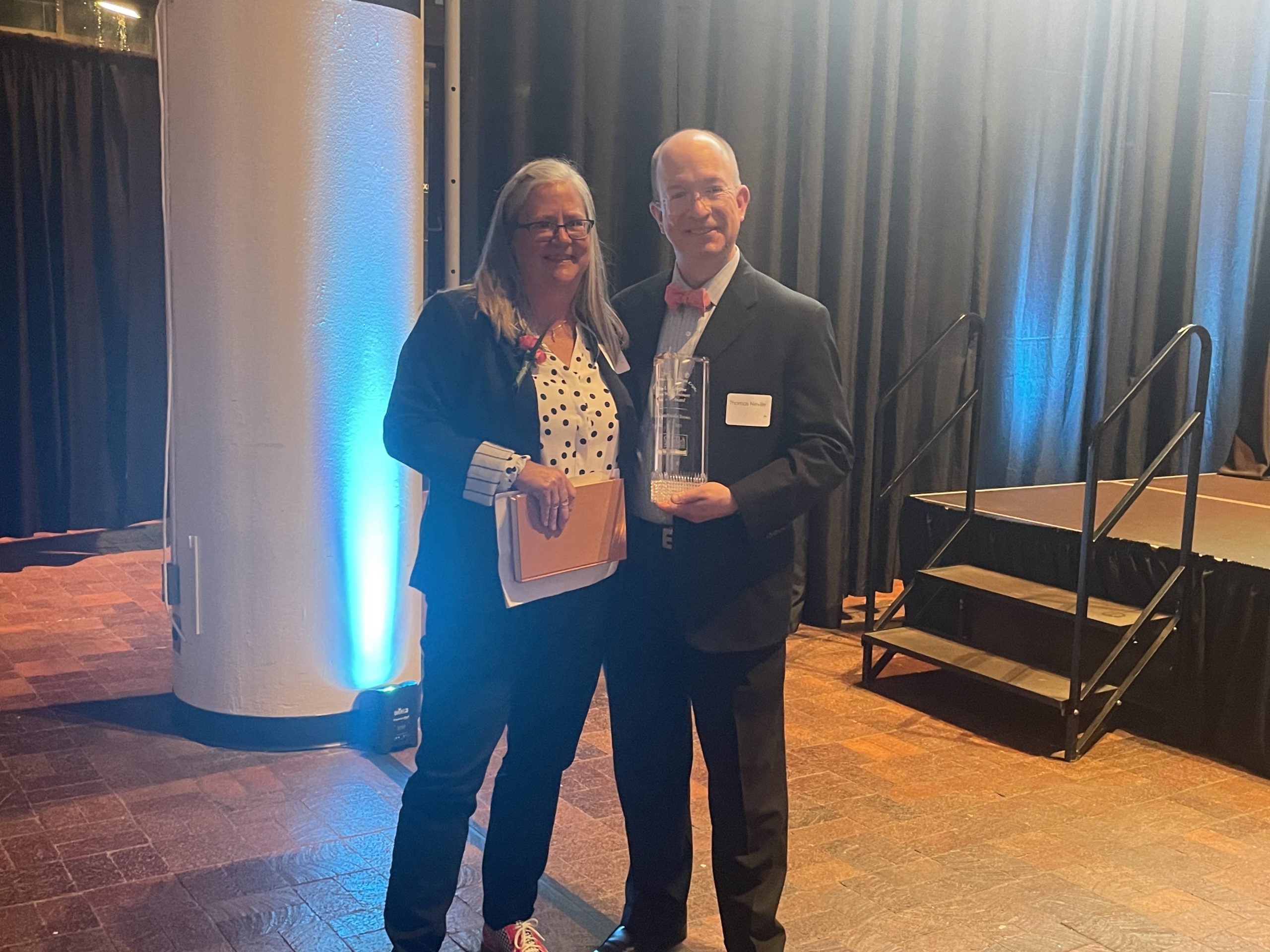 Brown is an attorney at Franklin D. Azar & Associates, P.C. where she has worked since 2014 on complex personal injury cases. Prior to that, she worked on medical malpractice cases with Leventhal, Brown & Puga for 29 years. Brown has been a CTLA member since 1986 and was the 2009-10 president. She won the organization's Case of the Year Award in 2001 and was Law Week Colorado's editor's choice for Best Trial Lawyer in Colorado in 2010. 
Accepting the award, Brown thanked colleagues and mentors for their support throughout her career and offered advice for others in the field. 
She explained that in 2014 she was burnt out and while she enjoyed parts of her medical malpractice career, she needed a change. She spoke with Frank Azar, the founder of her current firm, and "something clicked." 
"What I saw was an opportunity to reignite my passion to try cases and an opportunity to help train some fantastic young lawyers. Frank gave me the space and the opportunity to reconnect with the fun part of practicing law," said Brown. 
Brown shared pieces of advice she's been told over the years that have helped shape her work as an attorney. 
She recommended attorneys try to learn something personal about everyone you meet in your career. Brown said remembering that information can make people feel seen and heard for who they are as individuals and not just professionals. A tip for young attorneys that Brown has picked up over the years, is to email your supervisor at the end of the week with a list of what you accomplished and worked on. 
"This allows you to hold yourself accountable for the tasks you need to do that allows you to self-promote, in a very acceptable way," said Brown.
Finally, Brown said attorneys should do their best to move on from past decisions. Advice she still thinks of and shares when she feels frustrated is FIDO, short for f*** it, drive on. 
"If you can look yourself in the mirror and know that you did the very best job that you could do under the circumstances with the information you had at the time then you can say FIDO … you have got to be able to put those things in the rearview mirror and forge ahead," she explained. While you can look back on something and see all the alternative things you could have done, Brown encouraged attorneys not to dwell there. "We do the very best we can with the information we have the time, but sometimes that doesn't work. Don't beat yourself up over that." 
CTLA also handed out several other awards at the dinner. 
The Consumer Protection Award was given to Towards Justice, a Denver-based nonprofit law firm that represents workers in litigation and advocacy around employment law.
The Legal Staff of the Year Award was given to Courtney Clark, the director of operations at Zaner Harden Law, LLP, and Danielle Sandoval, a litigation paralegal at Jordan Herrington & Rowley. 
The Access to Justice Award was given to Miriam Kerler with Kishinevsky & Raykin for her work on a civil rights lawsuit representing a special needs student who was expelled from Cherry Creek School District. 
The Outstanding Service to CTLA Award was given to longtime member Jim Croshal who was also the organization's president from 2012-13.
The New Trial Lawyer of the Year Award went to Sarah McEahern with Zaner Harden Law, LLP.