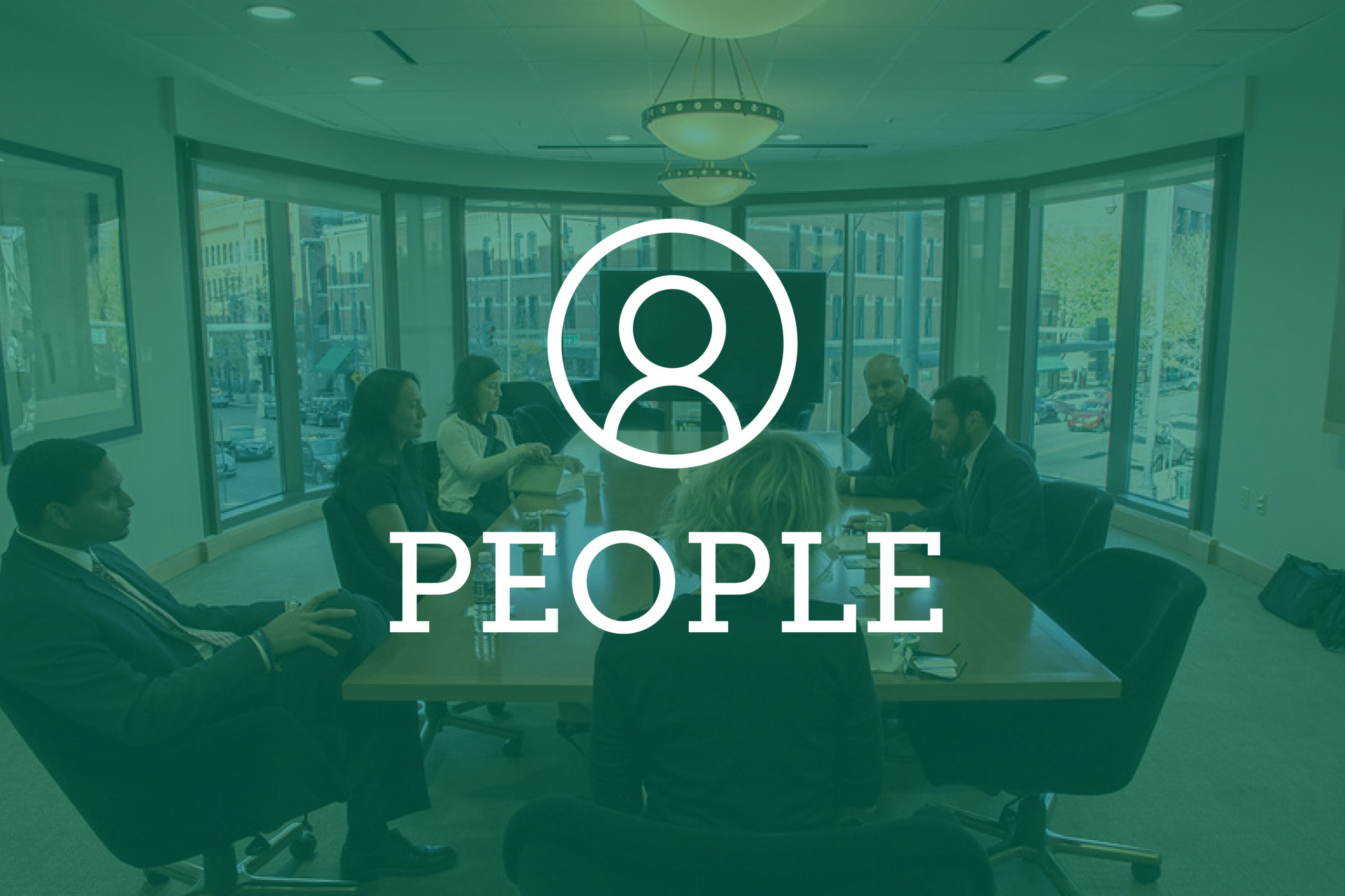 Have an announcement for Law Week Colorado's people section? Let us know.  
Law Firm Updates
Holland & Hart LLP announced May 8 the firm added four new environmental partners, expanding its environmental practice. The new partners — Jim Spaanstra, Doug Benevento, Lynn Kornfeld and Ann Prouty — all joined Holland & Hart after working together for several years at Faegre Drinker Biddle & Reath LLP. Spaanstra counsels energy and natural resource clients on permitting, compliance and environmental enforcement matters. Benevento counsels clients on state and federal issues including permitting, enforcement, compliance assistance and working with state and federal agencies. Kornfeld focuses on counseling clients through navigating business-critical environmental compliance and transactional liability issues. Prouty advises clients on routine and complex environmental permitting, compliance and enforcement issues.
Davis Graham & Stubbs LLP announced May 9 the firm was awarded the 2023 Lex Mundi Pro Bono Foundation Award. A nonprofit affiliate of the parent organization Lex Mundi, the Lex Mundi Pro Bono Foundation empowers attorneys and organizations working on high-impact, sustainable solutions to social, economic and environmental challenges, according to the announcement. DGS co-managing partners Kristin Lentz and Chad Williams accepted the award on behalf of the firm during the Lex Mundi Connect + Collaborate Annual Conference in San Francisco, California.
Ireland Stapleton announced May 11 it launched a new alternative dispute resolution practice group. This practice group, led by experienced litigator and ADR professional Julie Walker, will focus on arbitration and mediation services, the firm said. Attorneys in the firm's new ADR group are certified ADR professionals who have undergone significant training in ADR techniques and procedures. They have experience serving as neutrals in mediations and arbitrations around the country in a variety of commercial, consumer, regulatory and construction related cases. 
On May 10, attorney Ed Hopkins Jr. announced he joined civil rights law firm Rathod Mohamedbhai LLC. Hopkins, a 1995 U.S. Air Force Academy alumnus and attorney best known for his work as a defamation and privacy lawyer at HopkinsWay PLLC, has joined Rathod Mohamedbhai as a partner, according to the announcement. Hopkins' practice focuses on civil rights violations, defamation (including libel, slander and trade libel), employment discrimination, invasions of privacy and wrongful death. Except for his defamation practice, representing defendants and plaintiffs, Hopkins works exclusively for plaintiffs. 
The Judiciary 
On May 8, the City and County of Denver announced Mayor Michael Hancock received three nominees for Denver County Court Judge from the Denver County Court Judicial Nomination Commission — Lisa Gomez, Heidi Kutcher and Isaam Shamsid-Deen. The mayor will interview the nominees and announce his selection on or before May 24. The appointment will fill the vacancy created by the departure of Judge Tanya Wheeler.
Kudos
Ireland Stapleton announced May 10 that commercial litigation and regulatory attorney Lidiana Rios was chosen to serve on the Colorado Bar Association's Litigation Section's Executive Council as secretary/treasurer. The CBA's litigation section focuses on the interests and issues of trial lawyers. Rios also serves as the chair of the litigation section's Equity, Diversity and Inclusiveness Committee.