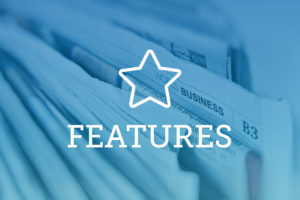 By Patrick Shelby
LAW WEEK COLORADO
"You have the obligation to use your incredibly powerful degree to help those who are desperately trying to find their way back to their own chosen path," Colorado University Law School class of 2020 graduate and first-year Brownstein Hyatt Farber Schreck, LLP attorney Neil Sandhu stated. "Lawyers are busy. Law students are busy too, but if I can find 670 hours over the course of three years, I'm certain more people should be able to find the 50."
Over the course of three years at the University of Colorado Law School, incoming students are asked to sign their name in agreement to fulfill a 50-hour public service pledge.
The tradition was started by Justice Melissa Hart, who serves on the Colorado Supreme Court, when she was a CU Law School professor, she felt that students should perform public service work because of the enormous unmet legal needs within the community, Clinical Professor of Law and Co-Director of Juvenile and Family Law Program Colene Flynn Robinson said.
"Once you become a practicing lawyer and are administered to the bar, there's the expectation that you do 50 hours of pro bono work a year. And so [the public service pledge is] wanting to instill that notion in students' minds before they even become practicing lawyers. This idea that it is part of our obligation as lawyers is to help people and to assist people who need it," Robinson, who is also the public service and diversity committee chair affirmed.
"I mean nothing slows the students down and their desire to give back. And it's just unbelievable, really," – Colene Flynn Robinson, Clinical Professor of Law and Co-Director of Juvenile and Family Law Program
The school decided upon a voluntary commitment that has empowered students with an individual sense of duty to serve and give back to the community in diverse ways and in impressive numbers of hours, Robinson said.
"During orientation, we get somewhere about 93% to 95% of students that sign the voluntary pledge," CU Law School Director of Experiential Learning & Public Service Programs Emily Horowitz said. "It's important for students to get immersed right when they start law school and I think that's because public service really is an essential ingredient in an attorney's career."
Growing up in Boulder, Sandhu said he felt fortunate to have had the opportunity to serve government and non-profit organizations in voluntary roles during law school. Prior to his enrollment at CU, he received a Bachelor of Science Degree in BioMedical Engineering from CalPoly in San Luis Obispo, Calif.
"I thought 50 hours over the course of three years was going to be insurmountable, I thought I was going to have to mentor one hour for 20 hours straight halfway through my 3L year just to pick up hours because I wouldn't have a chance to pick them up along the way," – Neil Sandhu, Brownstein attorney
"If my journey through law school can show anyone anything, it's that you can take a pretty traditional or untraditional path, you can be interested in areas of criminal law or civil law, you can want to be a public defender or work at a big firm and always, always have the time to do some sort of public service work."
One of the qualifying stipulations of the program is that the work must be lawyer supervised, non-credited and uncompensated, Horowitz explained. There are a variety of ways students can accumulate the hours.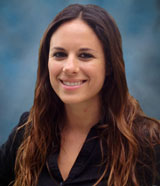 "If a student works for the public defender's office this summer after their first year, they're not earning credit and if they're not getting paid or receiving a stipend, all of the hours they work can be applied to the public service pledge," Horowitz informed.
"I am continually impressed and overwhelmed with Colorado University Law Students' commitment to public service," – Emily Horowitz, CU Law School Director of Experiential Learning & Public Service Programs 
According to the faculty advisor, another way students may satisfy the pledge is by participating in an externship, which is an experience for academic credit but they work more hours than required. 
Once the student meets the externship's instructional hour requirement, any additional hours collected can be administered toward the notable promise. 
Two additional categories students can obtain public service hours through are faculty-led or community public service projects, which tend to be legal in nature, non-credited and uncompensated, Horowitz said.
Three CU Law School public service class representatives act as a liaison between their classmates and the program director and are selected typically during the first year.
Representatives serve a three-year term and answer student's questions or concerns about the program. They are responsible for advertising service opportunities while assisting students with documenting their hours and accomplishing the individual oath.   
"I really believe that it's student-led and I want the students to feel empowered to choose their peer that is going to lead the current 1L class," Horowitz communicated, following the recent election of Melissa McElroy as a representative. 
Every year at graduation, both Robinson and Horowitz commented they are astonished at the number of hours and the manner in which students go out of their way to give back to the community. Students that achieve the mark are recognized at the annual awards ceremony and receive a distinguished notation on their transcripts.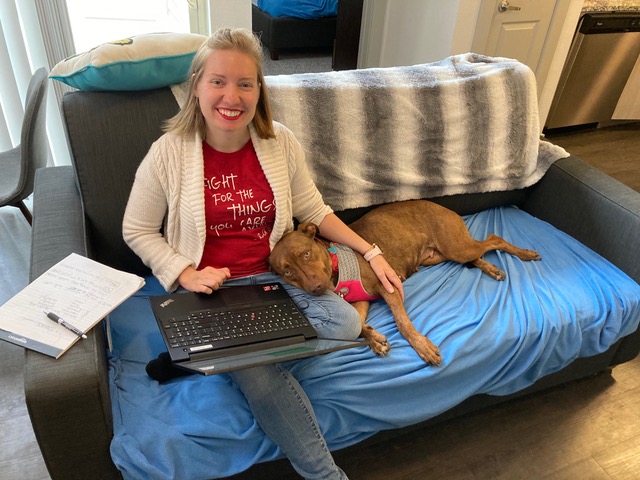 "I think getting involved with serving the community is really valuable whether you want to go into public service law or not. A lot of our students also come from out of state, so it's a great way to get them involved in the Boulder or the Colorado legal community and to see what issues our state is facing," CU Law School 3L Public Service Representative Kelly Baker expressed.
She did not participate in the representative role until her second year when she was attending school remotely from San Antonio. After her classmate stepped down from the outreach position and feeling disconnected from the campus, Baker applied and was selected last year.
The third-year student plans to graduate in May and is intent on following her heart into the sphere of immigration law and is also interested in corporate compliance. Her focus is on ensuring that businesses and organizations are being mindful of how they treat people, the community and environment.
Recognizing how valuably important public service can be, the Colorado native is enthusiastically humble about her strong nonprofit background. "One of the things that drew me to CU was the fact that it is such a public service-oriented school," Baker noted. She is pleased that students have the choice to participate in the optional public service program.
"I'm a big supporter of learning in the classroom and then going out and volunteering and putting it to use. Because when it's real people, it really comes to life and really starts to matter," – Kelly Baker, CU Law School 3L Public Service Representative 
Recently, Baker took part in the hands-on, public service opportunity with Expunge Colorado that held a free, one-day clinic in Aurora. The new nonprofit organization is designed to provide education, training, consultation and access to pro bono legal services for record sealing and expungement of eligible criminal cases. 
There were about 100 people who attended the record sealing program, which also included a supervising legal executive and about 10-15 volunteer lawyers, she recalled. As participants approached the front desk area, Baker and her fellow coworkers assisted them in electronically retrieving their personal information and passed it along to the two-person lawyer team for review. 
The pro bono attorneys read through the clients' criminal convictions to see if there were documents eligible for records sealing, she said. Once the materials were assessed, Baker added, they met again with the client to provide follow-up assistance and offer supportive aid in prohibiting the release of certain records. 
This was her first time taking part in a criminal law-oriented public service project, Baker affirmed. Most of her experience has been with Refugee and Immigrant Center for Education and Legal Services in San Antonio. The organization acronym, RAICES, is the Spanish word for roots.
The nonprofit agency promotes justice by providing free and low-cost legal services to underserved immigrant children, families and refugees. 
Due to her husband's job and the COVID-19 pandemic, Baker relocated to San Antonio and continued forward with her virtual classes and public service pledge.
"It was such a great opportunity to become involved in the immigrant community and immigrant rights… and because it's such a prevalent issue and one that I've been passionate about for the past 15-years, I was really thankful for the experience," Baker proudly acknowledged. 
The RAICES intern was assigned to the litigation department last year and also worked in the group's community services program.
In the litigation trainee role, she was involved in bringing lawsuits against the U.S. Immigration and Customs Enforcement and GEO Group, which operates their detention centers in the state, during her 1L summer break.
While serving as a member of the community services team concurrently with her 2L spring classes, the unpaid intern helped people fill out their asylum and Deferred Action for Childhood Arrivals applications.  
Presently, Baker is back on campus and looks back on the challenges of last year with a strong sense of identity and achievement. She recalled how an engaging experience with a Spanish-speaking family and the interpretative role in filling out their asylum application entirely in English strengthened the distant learning teachings from her online refugee and asylum class.
"During my 2L year, I learned about the tragedy that a lot of people seeking asylum are coming from. And to be able to offer them practical and tangible help in seeking safety for their family was, I feel, a really powerful and meaningful experience," Baker reflected.