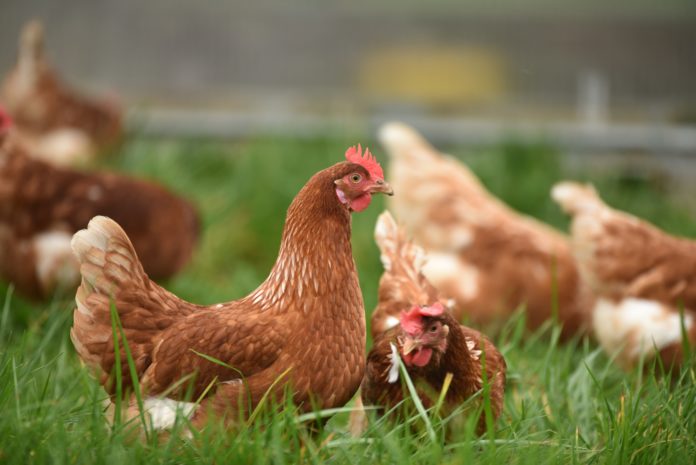 Five defendants were found not guilty after a lengthy antitrust trial in Colorado federal court. Seasoned antitrust attorneys who represented the defendants say it was one of the most unusual cases they've handled. 
The U.S. Department of Justice in 2020 charged 10 poultry industry executives with conspiring to suppress competition by rigging bids and fixing prices for chicken meat between 2012 and 2017. The indictments included several former executives at Pilgrim's Pride Corp., a Greeley-headquartered poultry producer. The case had two mistrials and charges were dropped against five of the defendants in March before a jury found the rest not guilty earlier this month. 
According to Michael Tubach who represented former Pilgrim's Pride CEO Jayson Penn with Anna Pletcher, both partners at O'Melveny & Myers LLP, "the whole case was just one long unique experience after another." 
In June 2020, Penn, alongside other poultry industry executives Mikell Fries, Scott Brady and Roger Austin were indicted by a grand jury on Sherman Act charges for working together to give restaurant and grocery store chains noncompetitive bids on chickens. In the indictment, the DOJ laid out text messages, emails and calls between the executives from 2012 through 2017 which it claimed proved collaboration to send out bids. In October of that year, a grand jury brought the same charges against Timothy Mulrenin, William Kantola, Jimmie Little, William Lovette, Gary Roberts and Rickie Blake. 
The case first went to trial in late 2021 in front of Chief Judge Philip Brimmer at the U.S. District Court for the District of Colorado, but a jury was unable to come to a consensus and a mistrial was declared. The next trial, held in February, ended the same way with the court declaring a mistrial March 30. Federal prosecutors announced plans to retry the case, leading to Judge Brimmer ordering federal prosecutor Michael Koenig to explain why it should be retried. Prosecutors dropped charges against five of the defendants and once again Penn, Fries, Brady, Austin and Lovette were put on trial. This time, a jury returned a not guilty verdict July 7. 
Many things were unusual about this case, according to Pletcher and Tubach who bring extensive experience in antitrust trials from both sides of the courtroom. 
For Pletcher, it was her first case at O'Melveny after she'd worked as a prosecutor for about 12 years, including a 10-year term in the DOJ's antitrust division based out of San Francisco. Tubach has represented defendants in the antitrust space at O'Melveny for many years and was a federal prosecutor prior to that. 
The first sign that this was unusual, according to the O'Melveny partners, came after their client learned about his indictment through a Wall Street Journal notification. 
Pletcher and Tubach began representing Penn during the initial DOJ investigation and say that typically investigators speak with potential defendants when deciding whether or not to bring charges. "The next thing we heard from them was when they'd already returned the indictment and emailed it to us," said Tubach. "That's just not how the antitrust division functions." 
"Of course for a client who would have typically had the opportunity to go in and talk to the decision-makers at DOJ about whether a case should be brought or not, to be denied that opportunity is very surprising and disturbing," said Pletcher. "And then to be indicted without any type of notice was a real shock, but that's how this case kicked off." 
The other surprise at the start of the case was the large number of defendants being tried together. "That is unusual, to put it mildly. I've never heard of that in the antitrust context," said Tubach. 
The attorneys believe the long list of defendants was strategic on the DOJ's part. First, according to Tubach, a courtroom full of defendants would look bad to jury members. But also, according to Pletcher, the DOJ may have hoped one of the defendants would've testified against the others. "I would imagine that part of the other reason the government decided to indict 10 people is that they were hoping that somebody would flip and would become a government cooperator," said Pletcher. "That didn't happen. That didn't happen through three trials, which was really incredible." 
Having a large number of defendants ended up benefiting their client, said Pletcher and Tubach, since all 10 defense strategies aligned closely with one another. 
To launch a unified front, the attorneys found themselves on regular Zoom meetings where they discussed strategy as a group while also representing their clients' individual interests. 
"I think we were able to get people to trust each other," said Tubach. "[Trust] that no one is going to stab anyone in the back, that everyone was working towards the same goal and to realize that your own client's best interests were served by working with everyone." 
"We also learned, because we had such a talented group of attorneys, a lot from each other," added Pletcher. "And by talking through some of the really difficult legal ideas, great ideas would come from all corners of the Zoom screen and we were able to make better decisions as a collective than we could've on our own. [It was] an incredibly talented group of lawyers." 
Underlining all the unusual aspects of the case, both Pletcher and Tubach said they were surprised that the DOJ brought the case in the first place. They called the final trial unprecedented and unnecessary, adding that the DOJ usually doesn't bring charges unless it has a case that's solid. "What we learned when our client was indicted is that very little investigation had gone on," said Pletcher. "The result of that was the government charged a case they shouldn't have charged. They charged 10 innocent men because they failed to investigate properly and that's a big part of this story."
The attorneys, who are both based out of California, added they were very impressed by the pool of legal talent in Denver. 
"The Denver lawyers we got to know in this case were simply first-rate — Rick Kornfeld, David Beller, Kelly Page, Dru Nielsen, Marci LaBranche, Chad Williams, Jackie Roeder, Kristen Frost, Pat Ridley, among others. Wow, what an amazing collection of trial lawyers!" added Tubach. 
A separate case was brought against Pilgrim's Pride, a unit of Brazilian food giant JBS SA, in October 2020 and led to the company pleading guilty to conspiracy to fix prices and rig chicken meat prices between 2012 and 2019. Pilgrim's Pride agreed to pay $108 million in fines for the crime.