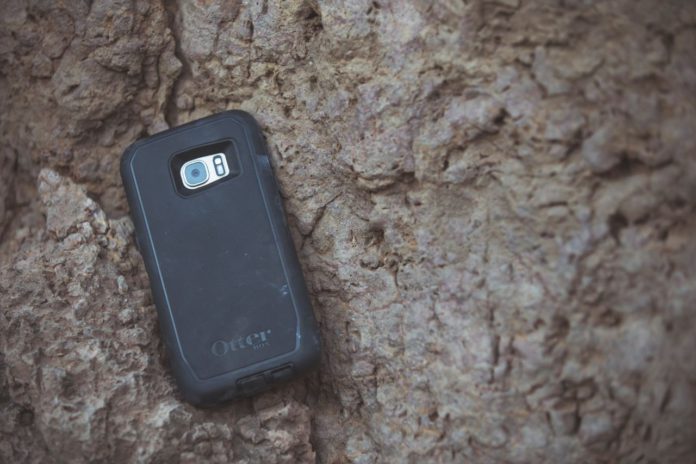 The seemingly limitless number of products and sellers on ecommerce websites like Amazon might represent a treasure trove of deals for consumers, but it can be a nightmare for businesses trying to lock down their intellectual property. 
Businesses are facing an uphill battle in trying to prevent counterfeits or knock-off products from undercutting their sales, watering down their trademark protections or damaging their reputation. And while someone might have previously have needed to visit Chinatown in New York to find cheap counterfeit products in the U.S., it's becoming more and more common to do so from the comfort of one's home as ecommerce sites become the favorite places to shop for many consumers. 
Robert Ziemian, a shareholder at Haynes and Boone, said he's been working with clients to fight counterfeits and knock-offs for about nine years. He said he's seen the prevalence of those products boom with the rise of online shopping; the dollars spent online have only been increasing over the past 10 years. The U.S. Department of Commerce estimates consumers spent $513.6 billion online in 2018, up 14.2% from 2017. In 2008, consumers spent $142 billion online.
And although Amazon and other online marketplaces are being flooded with products from overseas, it's hitting businesses here in Colorado. Ziemian had worked with Fort Collins-based Nite Ize in fighting counterfeit products coming across the border, and Fort Collins-based Otter Products has had its own share of IP battles as well. Amazon has even taken repeat violators to court, in one instance joining with Otter Products against a seller that they claim repeatedly violated Otter trademarks. 
In one of its lawsuits, Otter Products is suing a group of online shops — all run by two Maryland residents out of their home — that it claims sold counterfeit versions of its OtterBox and LifeProof products. According to the lawsuit, filed in March in U.S. District Court in Colorado, the company uses authorized resellers on Amazon that ensure the products carry Otter Products' warranty and that they are genuine products. The lawsuit claims, though, the defendants are not authorized resellers and don't follow the quality control standards or offer the warranty set by Otter Products. 
The company is claiming that the online vendors are damaging the OtterBox reputation, which is built on the idea that its cell phone cases are durable. Counterfeit products sold online that get poor reviews ultimately hurt that brand. 
"Defendants' unauthorized sale of products bearing the Otter trademarks is likely to, and does, create customer confusion because customers who purchase products from Defendants believe they are purchasing genuine Otter products, when in fact, they are not," the lawsuit states. "Defendants unauthorized sale of products bearing the Otter trademarks infringes on the Otter trademarks and diminishes their value." 
Attorneys from Brownstein Hyatt Farber Schreck who are representing Otter Products did not respond to questions about the pending lawsuit. 
The OtterBox case might be representative of the challenges businesses face in ecommerce, but not all businesses are able to identify and go after a U.S. seller. Ziemian worked with Nite Ize to get an exclusion order from the Federal Trade Commission, which is a blanket order that restricts all products coming into the U.S. that violate a certain trademark, rather than just stopping one specific infringer. He said such orders are useful now that businesses often don't know where infringing products are coming from.
Other options that can protect trademarks at the border include registering a trademark with Customs and Border Patrol, which could be a first line of defense for blocking foreign infringers. Ziemian said that is useful for stumbling upon issues of trademark violations. In those instances, Customs might know where products with a specific trademark typically come from; when they start showing up from someplace else, or they find something suspicious, it can seize and hold items until a company can verify whether something is a counterfeit.
In Fiscal Year 2018, Customs and Border Protection reported 33,810 seizures for intellectual property rights violations, for an MSRP value of $1.4 billion, a decrease in seizures but a $200 million increase in value over the year before. 
Ziemian said companies can also work with online marketplaces like Amazon to protect their intellectual property. Amazon has gone on record saying it has a team dedicated to taking action on reported violations of counterfeiting and has automated systems to ferret out products that infringe on copyrights or trademarks. It also uses a patent evaluation program to crack down on sellers of knock-offs. When a patent-holder says certain products infringed on a patent, it can submit a neutral patent evaluation request. Any sellers with products that are suspected of infringing on a trademark can opt out — and remove those items — or go to a neutral arbitrator to resolve the issue. 
"There are some loopholes and chances of mischief," Ziemian said. But, because of the speed of reaching a resolution — which might be six weeks from start to finish — and the low cost, he also said he thinks it could be an effective solution for businesses looking to protect their trademarks. 
That system might not be ideal, but when the alternative is filing lawsuits against John Does and searching for the identity of online sellers in order to go after them for selling counterfeit or knock-off products, handling disputes directly through an online marketplace might be the best option.  
— Tony Flesor, [email protected]