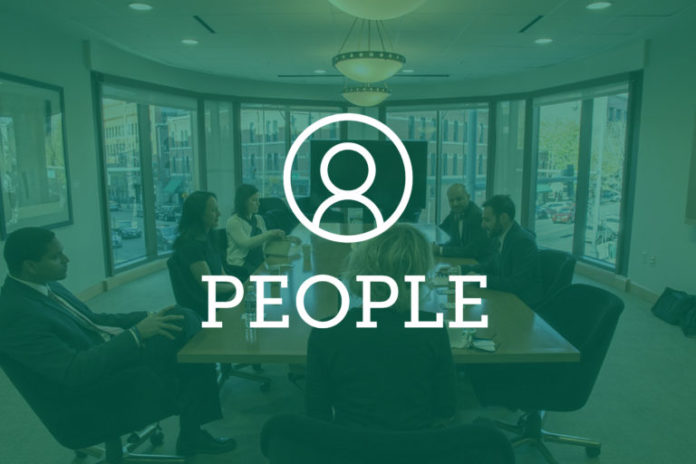 Have an announcement for Law Week Colorado's people section? Let us know.  
Law Firm Updates
Davis Graham & Stubbs LLP announced May 23 that Natalie Boldt has joined the firm's environmental and public lands group as an associate. Prior to joining DGS, Boldt was a law clerk for Denver Water, where she assisted the office of general counsel with environmental law, property rights, litigation and employment matters. Boldt earned her J.D. from the University of Denver Sturm College of Law, she was an associate editor for the Denver Law Review and was a teaching assistant on lawyering processes. Boldt also received a bachelor's degree in environmental engineering from the Colorado School of Mines. She is admitted to practice law in Colorado.
Ireland Stapleton announced May 25 that Fort Collins-based attorney Tracy Oldemeyer has joined the firm as a director. Oldemeyer is a business, litigation, arbitration and telecommunications attorney. Prior to joining Ireland Stapleton, Oldemeyer was a litigation attorney in the Fort Collins, Colorado, office of Nebraska-based firm Cline Williams Wright Johnson & Oldfather, LLP. She is also the past board chair of United Way of Larimer County. Oldemeyer earned her law degree, master's degree and undergraduate degree from Creighton University.
Ballard Spahr, known for its work with distressed real estate, announced May 25 they've formed a cross-disciplinary team of attorneys focused specifically on distressed office buildings. The group brings together lawyers with specific skill and experience in real estate, finance, leasing, enforcement and bankruptcy matters involving office buildings. Alicia Clark, a real estate finance attorney in Ballard Spahr's Denver office, co-leads the new team alongside Jeffrey Page in New York. 
The Judiciary 
The 18th Judicial District Nominating Commission serving Arapahoe, Douglas, Elbert and Lincoln counties announced May 22 six candidates nominated for a district court judgeship created by the retirements of Judge Jeffrey Holmes and Judge Peter Michaelson, effective July 1 and Aug. 1, respectively. Nominees LaQunya Baker of Aurora; Robert Caldwell, Chantel Contiguglia and Jacob Edson, all of Centennial; Donna Stewart of Castle Rock; and Christine Washburn of Denver were selected by the commission May 19 during a meeting at the Arapahoe County Justice Center. The governor has 15 days from May 22 to appoint two of the nominees as district court judges for the 18th Judicial District. Comments regarding any of the nominees may be sent to the governor at [email protected]. 
The 4th Judicial District serving El Paso and Teller counties scheduled a Family Law Day June 9 offering a variety of free services including one-on-one meetings with family law attorneys, classes and presentations. The event is sponsored by The Justice Center, Colorado Legal Services, the El Paso County Bar Association and the 4th Judicial District courts and probation. It will run from 9 a.m.-2 p.m. at the El Paso County Combined Courts in Colorado Springs. Classes will be offered on enforcing court orders, child support and maintenance, divorce and allocation of parental responsibilities, parenting plans and presenting a case in court. A panel discussion titled "What Judges Want to Hear" will be available. To register for a free 15-minute session for legal advice from a family law attorney, click here.
Movers and Shakers
Brownstein Hyatt Farber Schreck moved its Denver office to block 162, the firm announced May 22. 
Kudos 
Denver-based law firm Fortis Law Partners was named the winner in the medium-size business category at the Denver Business Journal's Small Business Awards ceremony May 18, the firm announced. The award, for companies with 21-30 employees, recognized the achievements and contributions of for-profit small businesses to the metro Denver community. Finalists and winners were selected based on factors like financial performance, industry and local economic contributions, resilience, potential to shape local business and community impact. 
Odds and Ends
DGS announced the firm's "Defenders of the Giant Shoe" team in the 2023 Colfax Marathon, made up of Taylor Smith, Eric Wright, Jon Goldstein, Zach Detra and Nick Moskevich, placed first in the legal division and second overall in corporate/men's divisions, defending the coveted "Sole of the Law" bronze trophy. DGS Varsity, including Sterling LeBoeuf, Lamont Larsen, Dan Richards, Colleen Morey and Ben Strawn, took third place in the legal division. DGS said it will donate proceeds to Mile High United Way, the firm's designated charity partner.