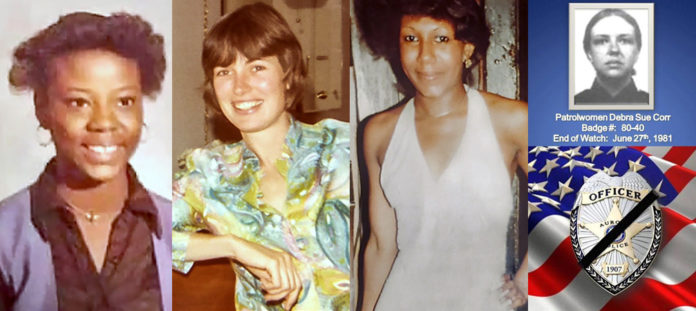 Earlier this year, Denver Police announced a genetic identification of someone they believe may be the killer in four murder cases between 1978 and 1981. In January, police released the name of Joe Michael Ervin as a suspect in the cases, which were originally investigated as four separate murders.
Ervin died by suicide in the Adams County Detention Facility in July 1981 after he was arrested for shooting and killing Officer Debra Corr in Aurora following a traffic stop. Corr was the first line-of-duty death for the Aurora Police Department. 
Denver Police announced in a January news conference that DNA and genealogy allowed investigators to get the new lead in the cold cases after they were able to link the four cases together with DNA evidence between 2013 and 2018. 
The victims in the four cases Ervin was named a suspect in included Antoinette Parks, Madeleine Furey-Livaudais, Dolores Barajas and Gwendolyn Harris. All four women were fatally stabbed.

Ervin's case joins a slew of others that got new leads or recent arrests following DNA and genetic genealogy profiling in the last few years. 
Denverite reported in January that the investigation included help from other "law enforcement agencies including the Adams County Sheriff's Office, the Aurora Police Department, the Colorado Bureau of Investigation, the FBI's Denver field office, the Texas Department of Public Safety, the Texas Rangers, the Tarrant County Sheriff's Department in Texas, and the U.S. Bureau of Alcohol, Tobacco, Firearms and Explosives."