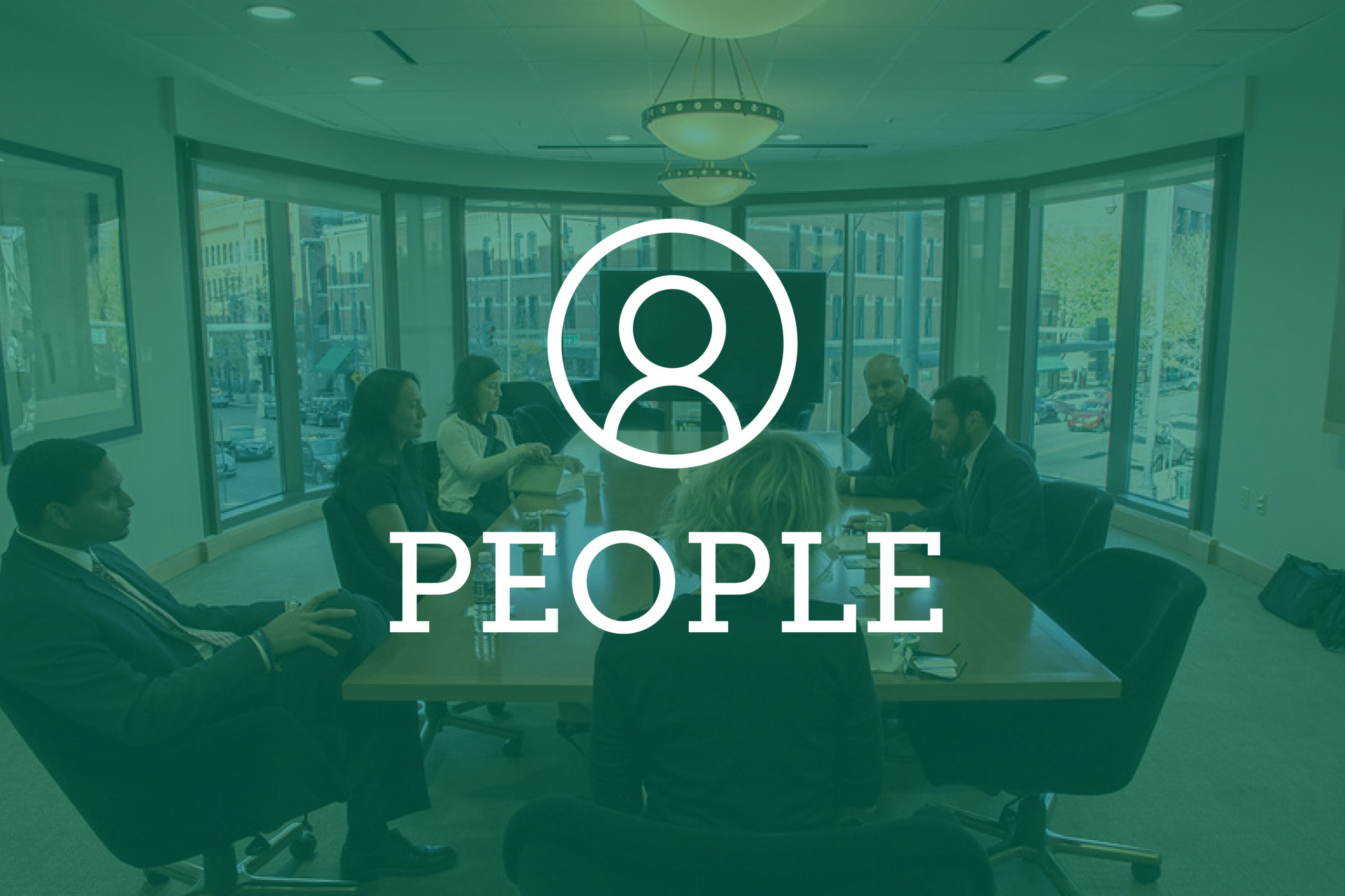 The University of Denver Sturm College of Law will recognize its 2019 Law Stars honorees at a gala event on Oct. 23 at the Hyatt Convention Center.
Proceeds from this year's event will go to the Denver Law Fund, which supports the Sturm College of Law's strategic priorities, including affordability, curricular innovation and postgraduate professional opportunities.  
The following individuals are receiving honors this year:
Noreen Krall, J.D. 1994, recipient of the William L. Keating Outstanding Alumni Award:
Krall is the vice president and chief litigation counsel at Apple Inc., where she is responsible for all aspects of Apple's global commercial and intellectual property litigation. Krall is also the co-founder and board chair of ChIPs Network.  
Krall is recognized for her work in mentoring as well as in business. She has served as a mentor in her time at Sun Microsystems and Apple, as well as co-founded ChIPs, a professional support network for women looking to grow their careers in the technology and IP industries.
Judge William Lucero, J.D. 1972, recipient of the Robert H. McWilliams, Jr. Alumni Professionalism Award:
Lucero has served the Colorado Supreme Court as the presiding disciplinary judge since his appointment in 2004, where he hears cases involving attorney ethics violations. He is the state's second-ever presiding disciplinary judge.
Lucero can be found training Colorado lawyers, bar associations and citizens about the disciplinary system and legal ethics and professionalism throughout the state. He is an active participant in For This We Stand, a program designed to educate law students about professionalism, as well as the Judicially Speaking program that focuses on the non-legal community.
Associate Professor of the Practice, Alexi Freeman, J.D. 2007, recipient of the Robert B. Yegge Excellence in Teaching Award:
Freeman, director of externships and public interest initiatives, has a record of working alongside low-income communities and communities of color as a racial justice and legal advocate. Prior to joining Denver Law, she worked as an attorney at Advancement Project, a national civil rights group, where she assisted grassroots organizations across the country on social justice advocacy campaigns around education and juvenile justice policy, housing and voting rights issues. Freeman continues to support grassroots communities and social justice movements pro bono.

LATERAL WATCH
Holland & Hart announced the return of partner Nadya Davis to the firm's intellectual property practice in its Boulder office. She was previously an in-house counsel and has experience in the food and beverage, pet food and product, and software product and service industries.
Beginning her legal career at Holland & Hart in 2008, Davis managed trademark policing efforts for brands around the world. She provides counsel to local and international brand owners, assisting them with all aspects of prosecution, use and enforcement of their most valuable intellectual property assets.
She received a law degree from Boston University School of Law and a bachelor's degree from the University of Michigan.
Snell & Wilmer announced Sept. 12 that Andrea Hicks has joined the firm's Denver office as counsel in the commercial litigation group, and Daniel Ackerman has joined the firm's Denver office as counsel in the intellectual property group.
Hicks joined the firm from Bryan Cave Leighton Paisner, where she managed a cross-office team of attorneys in providing compliance counseling and litigating consumer lending matters in 11 states for major banking and loan servicing clients. 
Her practice includes advising and defending clients with respect to claims involving federal lending laws and regulations. 
Hicks received a law degree from the Santa Clara University School of Law and a bachelor's degree from the University of California in San Diego.
Ackerman joined the firm from Brownstein Hyatt Farber & Schreck and has experience in intellectual property law with an emphasis on trademark portfolio management. 
He counsels clients in domestic and international brand development, management, policing and enforcement strategies. 
Ackerman is a member of the International Trademark Association and is a founder of the Veterans Beer Alliance. He received his law degree from the University of Denver Sturm College of Law and his bachelor's degree from Middlebury College in Vermont.ASSOCIATE
WATCH
Armstrong Teasdale on Tuesday announced the addition of associate Christopher Johnson to the firm's corporate services practice in its Denver office.
Johnson's practice is primarily focused on the representation of corporate clients in several industries with regard to mergers and acquisitions, organizational formation and structure, venture and equity capital and other general business transactions and operational matters. As former in-house counsel for a publicly traded bank holding company and its subsidiary bank, Johnson possesses a unique appreciation for his clients' focus on bottom line results and takes a pragmatic approach to providing efficient and responsive service.
He received a law degree from Michigan State University College of Law and a bachelor's degree from Michigan State University.
Judicial Announcements
The 18th Judicial District Nominating Commission will meet at the Arapahoe County Justice Center on Nov. 1 to interview and select nominees for appointment by the governor to an 18th District judgeship. The new district court judgeship was created pursuant to Senate Bill 19-043 and is effective Jan. 1.
Application forms and more information regarding requirements are available from the office of the ex officio chair of the nominating commission, Justice Melissa Hart, 2 E. 14th Ave., in Denver and the office of the court executive, Shaun Clark, 7325 S. Potomac Street in Centennial as well as the court's home page at www.courts.state.co.us/Careers/Judge.cfm
Applications are due by 4 p.m. Oct. 15. Recommendations of candidates for the position may be submitted by 4 p.m. Oct. 8.
The members of the nominating commission for the 18th Judicial District are: Candace Figa and Adelita DeHerrera, both of Aurora; Delford Philips of Denver; Christopher Richardson of Elizabeth; Michael Yowell of Hugo; Stephen Burg of Lone Tree; and Troy Porras of Parker.