More than 20% of employers are now requiring employees to be vaccinated or are planning to impose a vaccine mandate soon, according to a new survey conducted by Littler Mendelson. That's more than double the percentage of employers who required or planned to mandate vaccines back in January. 
The survey, released Aug. 23, is based on data from more than 1,600 in-house attorneys, corporate executives and HR professionals. Respondents represented organizations of all sizes, from under 100 employees to more than 10,000.
According to the findings, 9% of employers currently mandate vaccines for all or some workers. Another 8% said they are planning to require workers to be fully vaccinated "by a specified date in the near future," and 4% said they plan to mandate vaccines for a subset of workers, such as those who attend meetings or interact with customers.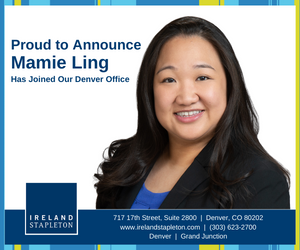 For employees who don't want to get vaccinated — and don't have a valid religious or medical reason — there are consequences. Among employers who currently or plan to mandate vaccines, 33% said workers who refuse will be terminated, while 14% said workers will be terminated unless they are vaccinated or regularly tested for COVID-19. Another 35% said employees who refuse to be vaccinated will not be permitted to return to in-person work. Of the remaining 18%, many said the specifics of their policy are still being worked out, while others said they will reassign workers to other roles or make reasonable accommodations.
When asked about the factors that went into deciding whether to require vaccines, 50% of respondents said actions by state or federal governments to endorse vaccine mandates or incentivize employers to implement mandates were "very important." Meanwhile, 35% of employers said the actions of other companies in their industry were "very important." 
The report noted that willingness to impose mandates varies by industry, with 36% of healthcare employers mandating or planning to impose mandates, while only 8% of manufacturing employers and 9% of retail and hospitality employers are doing the same.
The top concern employers have about vaccine mandates, cited by 79% of respondents, is resistance from employees who are not in a protected category but still refuse to get the vaccine. The next biggest concern is the impact of a mandate on company culture or employee morale.
Yet employers appear less concerned overall about vaccine mandates compared to the beginning of the year. In January, 64% of respondents in an earlier Littler survey said they were concerned about legal liability if employees experience adverse vaccine reactions, but only 36% reported that concern in the most recent survey. In the previous survey, 57% of respondents were concerned about the effectiveness of mandates given that many employees could be exempt, but only 32% shared those concerns in August. Concerns about the vaccine's effectiveness have fallen to 10% from more than double that in January. 
While openness to mandates has grown, most employers are taking a less forceful approach. A total of 63% of respondents said they are encouraging vaccination but don't require it and another 8% said they neither require nor encourage getting the vaccine.
According to the survey, the most common action employers are taking to encourage vaccines is providing information to employees about vaccines, the benefits of getting the shots and where to get them. Among respondents who said they are encouraging vaccines, 84% said they are providing information — about the same as in March and January. The percentage of employers offering paid time off has nearly doubled since January to 65%, while the percentage offering vaccines on-site has fallen 11 percentage points to 26%, which Littler notes is likely due to "administrative difficulties" and the widespread availability of the vaccine.
According to the report, the percentage of employers offering or planning to offer cash rewards to those who get vaccinated was 11% in January, dipped to 8% in March and rose to 15% in August. 
In December, the Equal Employment Opportunity Commission gave employers the green light to require vaccines as long as they comply with Title VII and the Americans with Disabilities Act by offering accommodations for those who can't get the vaccine for religious or medical reasons. 
The EEOC took longer to issue guidance on whether employers may offer incentives for employees who get the vaccine. In January, the commission proposed rules for wellness programs requiring that employers offer only de minimis incentives for participation, such as a water bottle or gift card of modest value. But those rules were withdrawn a month later, leaving employers uncertain about how much is too much when it comes to the value of incentives they should offer. Industry and civil rights groups urged the EEOC to issue clear guidance, and the commission clarified in late May that employees may offer incentives, "as long as the incentives are not coercive."