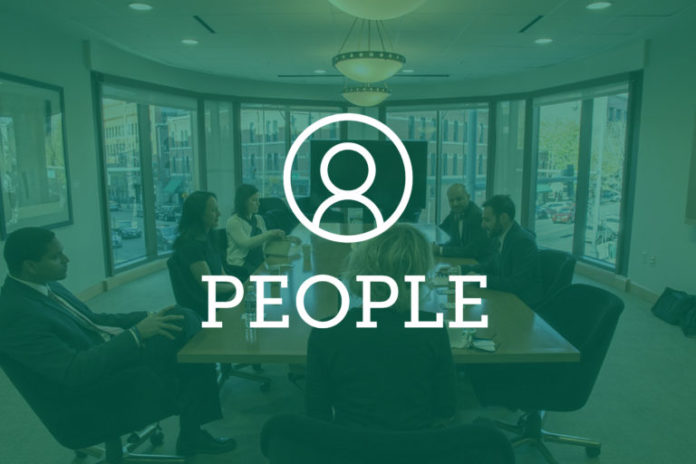 Have an announcement for Law Week Colorado's people section? Let us know.  
Law Firm Updates
National technology and innovation law firm Merchant and Gould P.C. announced March 14 that Minneapolis shareholder Heather Kliebenstein was named managing director of Merchant & Gould's seven offices, including the firm's Denver office. Kliebenstein is the firm's first female managing director in its 123-year history and joins a three-person executive committee, according to an announcement from the firm. She will remain client-focused and with work with the executive committee to provide direction for long-range planning and growth. 
Ireland Stapleton announced March 14 that attorney Kobi Webb rejoined the firm after serving as senior litigation counsel at Vail Resorts, an international mountain resort company. Webb, a member of the firm's litigation practice group, focuses her expertise on issues affecting businesses and real property. Webb served as in-house counsel to Vail Resorts for almost three years, and prior to that served as an associate and summer associate at Ireland Stapleton from 2015 to 2020. 
National law firm, Steptoe & Johnson PLLC announced several new managing members across its offices, including naming David Little as managing member of the Denver office. Little is a member of the firm's litigation department and focuses on energy litigation, representing clients on a variety of matters including oil and gas, torts and commercial contracts. 
Attorney Theresa Wardon Benz joined Davis Graham & Stubbs LLP as a partner in the firm's trial group, the firm announced March 16. Benz is a trial and appellate practitioner, advising clients in high-stakes commercial, product liability, professional negligence and class action litigation in federal and state courts. Prior to joining DGS, Benz was a partner at Wheeler Trigg O'Donnell LLP and previously clerked for U.S. Supreme Court Justice Neil Gorsuch when he served as a judge in the 10th Circuit Court of Appeals. 
Colorado firm Fairfield and Woods announced its new executive leadership team March 16. Jack Reutzel will serve as managing director, Rita Connerly, Mark Davidson and Matt Rork will serve as director and Candace Crawford will serve as firm administrator. 
The Judiciary 
The 5th Judicial District Nominating Commission nominated three candidates for a Lake County Court judgeship, created by the Feb. 9 appointment of Judge Jonathan Shamis to the district court. The nominees, Braden Angel of Avon and Katherine Duggin and John Scott, both of Leadville, were selected in a March 10 meeting. Under the Colorado Constitution, the governor has 15 days from March 10 to appoint one of the nominees as county court judge for Lake County. 
The Denver County Court Judicial Nomination Commission is accepting applications to fill a vacancy for the Denver County Court bench, created by Judge Tanya Wheeler joining the Attorney General's office on April 26. The commission will meet in April 2023 to interview and select nominees to be appointed by Mayor Michael Hancock. Applicants must be qualified electors of the City and County of Denver at the time of application, be licensed as an attorney in Colorado and have a minimum of five years as a practicing attorney. Each appointment will be for a provisional term of two years, with retention for a regular four-year term determined at the first November general election after the provisional term. 
Finalists for a 10th Judicial District Court judgeship vacancy (Pueblo County), created by the April 29 retirement of Chief Judge Deborah Eyler, were nominated by the 10th Judicial District Nominating Commission in a March 13 meeting. The nominees are Michelle Chostner of Pueblo West, and Fred Galves and Steven Laman, both of Pueblo. Under the Colorado Constitution, the governor has 15 days from March 14 to appoint one of the nominees for the position. 
Colorado Supreme Court Chief Justice Brian Boatright appointed Judge John Neiley to serve as chief judge of the 9th Judicial District serving Garfield, Pitkin and Rio Blanco counties. He will replace Judge James Boyd following Boyd's July 1 retirement. Neiley was appointed to the district court bench in 2013 and prior to being appointed, was a partner at the law firm Neiley & Adler. As a lawyer, he practiced mainly civil litigation, focusing on real estate and land and use development. As chief judge will serve as the administrative head of the district.
Kudos
Spencer Fane LLP announced March 17 that Anchor Center for Blind Children, a nonprofit in Denver that teaches and provides comprehensive care for visually impaired infants and children, as the firm's 2023-2025 local charitable grant program. Spencer Fane will donate $25,000, paid in installments over the next two years, to the Anchor Center to support its mission of setting the standard for developmental, educational and support services for blind or visually impaired children and those who serve them.
Editor's note: this article was updated March 17 to include an announcement from Spencer Fane.