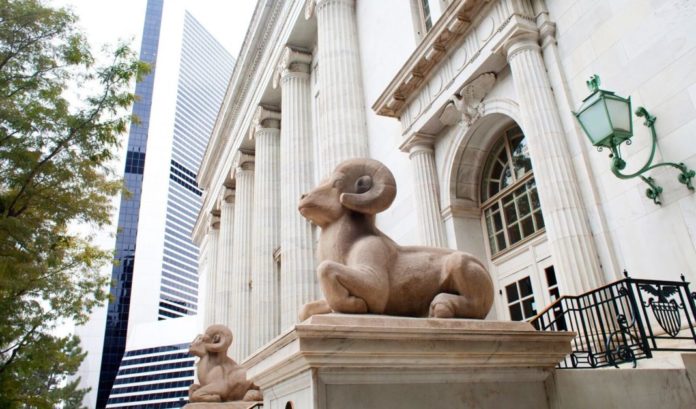 The 10th Circuit Court of Appeals returns for oral arguments March 21-23. Among the more than 50 cases that will be argued, two are about insurance coverage in Colorado, while another concerns an appeal over a dismissed civil antitrust suit against a Denver company. 
Workers Comp and Insurance Coverage
The 10th Circuit will review the interplay of Colorado's Workers Compensation Act and the state uninsured and underinsured motorist statute when a third-party tortfeasor is involved. 
Judges Gregory Phillips, Michael Murphy and Veronica Rossman on March 21 will hear an appeal from Kevin Ward after a federal district court ruled against him. 
Ward was rear-ended and injured in 2018 while driving a company car and working for Pacesetter Roadside Assistance in Denver. The incident resulted in what Ward estimates to be $76,000 of medical and lost wages damages, according to court records. The driver who hit Ward was never identified. 
At the time of the collision, Ward was insured through Acuity with a policy that provided uninsured motorist benefits of up to $1,000,000 per person. The policy also had a provision denying benefits in workers' compensation claims. After the collision, Ward filed a claim and received benefits under Pacesetter's workers' compensation policy but was denied coverage from Acuity. 
In 2021, Ward sued Acuity in district court claiming the company breached its contract by not providing UM insurance benefits and asked for a jury trial. 
Acuity successfully moved the case to federal court and asked U.S. District Judge Christine Arguello to grant summary judgment in its favor. Acuity argued Ward's exclusive remedy was through the workers' compensation policy, not through insurance and the plain language of the insurance policy specified it didn't apply to workers' compensation cases. 
Ward countered that while courts have held employees can't receive insurance benefits on top of workers' compensation when the at-fault driver is a coworker, they haven't weighed in on what applies when the at-fault driver is a third party.  
Colorado appellate courts have previously held that in cases involving the intersection of the WCA and the state UM/UIM motorist statute, WCA's exclusivity and co-employee immunity principles prevent recovery of UM/UIM benefits when the injury was caused by a co-employer. But state courts have not issued a ruling on the matter when the person who caused the injury was a third-party unrelated to the employer or employee. 
In ruling on the motion, Arguello was asked to decide a first impression matter of state law. While acknowledging existing case law hasn't involved third-party tortfeasors, Arguello found that WCA prevented Ward's UM/UIM claims. She found WCA's expansive wording created a mutual relationship where workers give up the right to common law verdicts and employers forfeit normal defenses and assume automatic liability. 
Now in front of the 10th Circuit Court of Appeals, Ward is asking it to reverse the order. Specifically, Ward argues Arguello's finding is not supported by either law and additionally, policies that carve out workers' compensation exemptions go against public policy and are void. 
The Colorado Trial Lawyers Association and Colorado Defense Lawyers Association have joined the appeal as amicus curiae. 
The case is Ward v. Acuity, 22-1117. Ward is represented by Wilhite Law Firm and Acuity is represented by Zupkus & Angell.
Business Interruption Insurance and COVID 
On March 23, Judges Carolyn McHugh, Allison Eid and Joel Carson will hear a COVID-19 insurance appeal from a Colorado casino. 
A different panel of the court heard oral arguments last fall in an appeal brought by a former Aspen restaurant that argued its insurance should've compensated it under its business interruption policy during the pandemic and that potential COVID-19 contamination of the restaurant qualified as physical damage to the property. The 10th Circuit rejected that argument earlier this year. 
But unlike the Aspen restaurant's complaint, the casino's insurance coverage had multiple mentions of "communicable diseases" as a form of property damage and a form of covered business interruptions. The policy also contained a provision that excluded coverage for contamination of a property due to a suspected or known virus. 
In May 2020, Monarch Casino & Resort, which owns casinos in Nevada and Black Hawk, Colorado, sued its business insurance provider Affiliated FM Insurance Company in Colorado federal court. The lawsuit alleged that by not providing insurance benefits connected to the policy's property damage coverage, the insurance company breached its contract.
A federal court granted partial summary judgment in favor of Affiliated FM. It found the communicable disease provisions were exemptions to the contamination exclusion and physical loss or damage part. 
Monarch appealed the ruling and is asking the 10th Circuit to examine the relationship between the policy's contamination exclusion and other communicable disease coverage. The appeal argues the lower court erred in its findings and it shouldn't have granted summary judgment since the policy is ambiguous. The casino is asking the appeals court to reverse and remand the case. 
Joining the appeal as amicus curiae are United Policyholders and American Property Casualty Insurance Association. 
The case is Monarch Casino & Resort v. Affiliated FM Insurance Company, 20-001470. Monarch is represented by Levin Sitcoff and Affiliated FM is represented by Robins Kaplan and Yates Law Firm. 
Antitrust Standards 
Phillips, Murphy and Rossman on March 21 will also hear an appeal in a civil antitrust appeal brought against Johns Manville Corporation by Chase Manufacturing, doing business as Thermal Pipe Shields. 
Both companies supply calsil, a pipe insulation material. Thermal Pipe Shields claims that before it began offering the product in 2018, Johns Manville, headquartered in Denver, was the only supplier of the material in the U.S. 
Thermal Pipe Shields sued Johns Manville and claimed the company employed anti-competitive tactics in violation of antitrust laws to deter customers from purchasing insulation from its new competitor. Thermal Pipe Shields claimed these practices foreclosed it from the market and led to $12 million in damages. The lawsuit put forth claims based on The Sherman Act and requested a jury trial. 
Colorado U.S. District Court Judge Michael Hegarty granted summary judgment in favor of Johns Manville. In his order, Hegarty found Thermal Pipe Shields' "theories about how an antitrust violation occurred continue to rely on inference and speculation" and its conduct could've fallen into the category of aggressive competition rather than antitrust activity. 
Now, on appeal to the 10th Circuit, Thermal Pipe Shields is asking the judges to find the lower court erred by not finding it gave supporting evidence to its claims, that it erroneously resolved disputed facts that should've been left to a juror and that it applied the wrong standard to evaluate the monopolization claim and anticompetitive effect of conduct. 
The U.S. has joined the case as an amicus party and is asking the 10th Circuit to find the lower court incorrectly interpreted the Sherman Act.  
Specifically, attorneys for the U.S. argue upholding the lower court's ruling would stifle enforcement of Section 2 of the Sherman Act. The lower court used a test put forth in the 10th Circuit's 2013 ruling in Novell, Inc. v. Microsoft Corp. to find Thermal Pipe Shields' allegations that Johns Manville threatened to withhold product didn't create "probative evidence that [JM] willingly inflicted upon itself harm in the short run in order to thwart [TPS's] entry into the U.S. calsil market."
The U.S. argued the Novell test should only apply to circumstances when a company refuses to deal with rivals and was incorrectly applied in a case when a company's conditions were imposed on customers. "If affirmed, this expansion of Novell's 'underinclusive' test could handcuff antitrust courts and shelter anticompetitive conduct, and would ignore Congress's intent," the U.S.' brief states.  
The case is Chase Manufacturing v. Johns Manville Corporation. Chase Manufacturing/Thermal Pipe Shields is represented by Bona Law and Johns Manville Corporation is represented by Gibson, Dunn & Crutcher. 
Tiger King, Online College and the Aftermath of McGirt
Also on the 10th Circuit's busy docket next week are some novel and notable cases from courts outside Colorado. 
On March 22, Chief Judge Jerome Holmes joined by Judges Harris Hartz and Joel Carson will hear from Timothy Sepi and his company Whyte Monkee Productions who produced the music video for "Here Kitty Kitty" by Joe Exotic of Netflix's hit documentary series "Tiger King." Sepi is appealing a decision from a Western Oklahoma federal court that found the inclusion of clips of the music video in the series were not copyright infringement. 
Also on March 22, Judges Timothy Tymkovich, Robert Bacharach and Phillips will hear an appeal from a university student who hoped to start a class action lawsuit after paying tuition and then having classes go online due to COVID-19.
Roscoe Evans sued Brigham Young University in Utah federal court requesting, among other things, a class certification for all students who paid tuition for in-person classes and were not refunded after classes moved online in the spring of 2020. The district court declined to certify this class, reasoning the proposed class would require it to make individualized inquiries into each potential class member, an "administratively infeasible" request. 
The 10th Circuit will also hear an appeal out of Oklahoma arising from questions following the U.S. Supreme Court's 2020 ruling in McGirt v. Oklahoma. 
The March 23 panel of McHugh, Eid and Carson will hear from Justin Hooper who is supported by multiple tribes. 
Hooper paid and pleaded guilty to a speeding ticket he received in 2018 while driving in a part of Tulsa, Oklahoma that falls within the Creek Reservation. In 2020, Hooper, a member of the  Choctaw Tribe, filed an application of post-conviction relief following the McGirt ruling that found land that is considered part of the Creek Nation reservation remains "Indian country" under the Major Crimes Act and grants exclusive federal jurisdiction to try crimes committed by enrolled tribal members on the land. 
When that application was denied, Hooper asked a federal court to step in and find municipalities like the City of Tulsa don't have subject matter jurisdictions over "Indians" within the boundaries of a reservation. The court instead dismissed the case and found the 1898 Curtis Act is valid and gave Tulsa jurisdiction in the case. 
Hooper appealed to the 10th Circuit and is asking it to decide whether or not Tulsa has subject matter jurisdiction to prosecute Indians for crimes committed in Indian country within city limits, in the wake of McGirt.