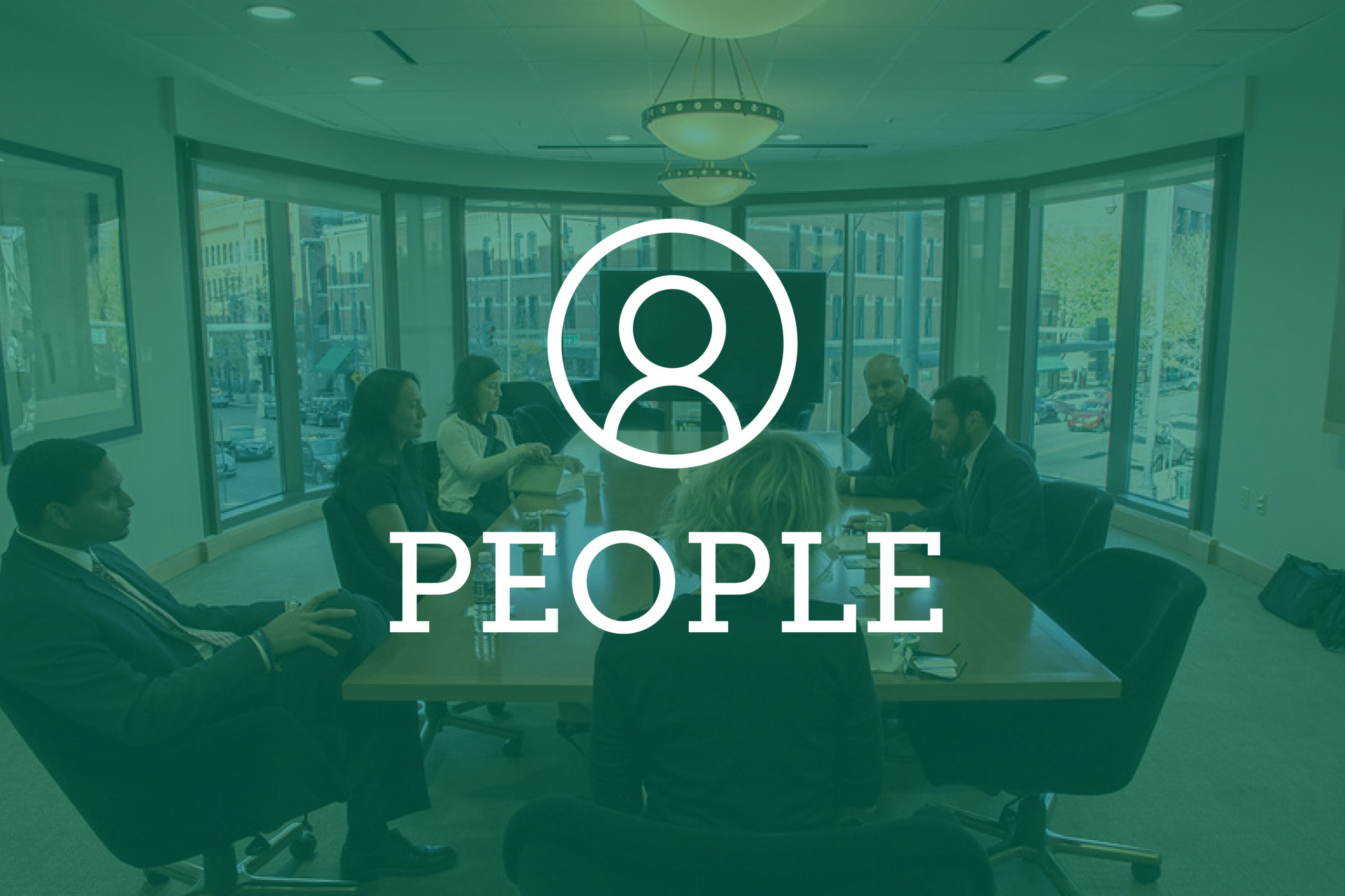 Dentons announced Tuesday the addition of former Colorado state Rep. Polly Lawrence as a senior policy director to its public policy practice.
Lawrence was elected as a Colorado state representative for three two-year terms. During her tenure, she served as House Republican whip and assistant minority leader.
"Polly worked on some of Colorado's most poignant policy issues during her time as a state legislator," said Eric Tanenblatt, global chair of the public policy practice. "Her experience broadens the Firm's state government affairs capabilities with special emphasis on the Denver market, which will be a huge benefit to clients."
Lawrence has also led operational efforts for a heavy civil construction and infrastructure development company and served as a legislative liaison for the Colorado Contractors Association. She received a bachelor's degree from Colorado State University.
LATERAL WATCH
Holland & Knight announced June 24 that Henry "Sandy" Lowe has joined the firm's Denver office. Lowe is a business attorney who focuses his practice on transactional real estate, transportation, corporate, financing and franchise matters, with a focus on the automotive retail industry. He was previously with Kutak Rock in Denver.
Lowe advises clients in the purchase, sale, trade, leasing, development and financing of real property. He has a background in financing transaction types including real estate and asset-based financings and securitized and structured financings, representing borrowers, lenders, servicers and credit support providers.
Lowe also has experience in the U.S. automotive retail industry, including handling matters nationwide related to dealership planning and investment; dealership establishment, site control and relocation transactions; dealership acquisitions and dispositions; dealership facility purchase, lease and construction transactions; and dealer incentive programs.
Lowe received a law degree from the University of Colorado Law School and a bachelor's degree from Oberlin College.
JUDICIAL ANNOUNCEMENTS
Gov. Jared Polis on Wednesday announced the appointment of Amiel Markenson as a district court judge in the 10th Judicial District to fill a position created pursuant to Senate Bill 043.
Markenson currently serves as a lead deputy state public defender in the Office of the Colorado State Public Defender. He has been with the public defender since 2011. Markenson received a law degree from the University of Denver Sturm College of Law and a bachelor's degree from the University of Colorado.
The appointment is effective July 1.
Polis on June 21 also announced the appointments of Ericka Englert and Lisa Teesch-Maguire as district court judges in the 2nd Judicial District to fill two positions created pursuant to Senate Bill 043.
Englert is of counsel at Davis Graham & Stubbs, a position she has held since 2016. Her practice consists of civil business litigation and complex commercial matters, as well as criminal defense, investigations and professional misconduct matters. Previously, she was a shareholder and director at Lewis Bess Williams & Weese, assistant regulation counsel at the Colorado Supreme Court Office of Attorney Regulation Counsel, associate at Brownstein Hyatt Farber Schreck, deputy district attorney with the Denver District Attorney's Office, associate at Wheeler Trigg & Kennedy and judicial clerk to Colorado Supreme Court Justice Michael Bender. 
Englert received a law degree from the University of Colorado School of Law and a bachelor's degree from Dartmouth College.
Teesch-Maguire is a magistrate in the 18th Judicial District, a position she has held since 2016. Her docket consists primarily of domestic relations and dependency and neglect matters. Previously, she served as a deputy district attorney in the 18th Judicial District, victims' rights legal director and staff attorney at Rocky Mountain Victim Law Center, associate at Light Kelly & Dawes, law clerk to U.S. District Court Judge John Kane and chief assistant attorney general in the Office of the Attorney General, American Samoa. 
Teesch-Maguire received a law degree from the University of Colorado School of Law and a bachelor's degree from the University of Florida.
Both appointments are effective July 1.
GOOD FOR YOU
Moye White partner Lucas Ritchie has been elected chair of the Colorado Bar Association litigation section. 
He recently completed a term as the section's vice chair. As chair, Ritchie plans to focus on improving professionalism and trial skills among the Section's membership. 
Ritchie is also currently serving his second term as co-chair of the CBA's securities law subsection and his first term as a member of the CBA's board of governors, and he sits on the executive council of the CBA's business law section.
In his practice, Ritchie represents financial services clients and other companies and individuals in regulatory investigations and complex commercial litigation. 
At a June 28 ceremony, the Denver Bar Association presented Shalyn Kettering with its Volunteer Lawyer of the Year Award, Janet Drake  with its Award of Merit, Professor Lucy Marsh  with its Education in the Legal System Award, and judges Beth Faragher and Elizabeth Starrs with its Judicial Excellence awards, and Learn Your Rights in Colorado with its Outstanding Programs/Projects Award.
Correction
The June 24 issue was incorrectly numbered; it is Volume 17, Issue Number 24. We regret the error.