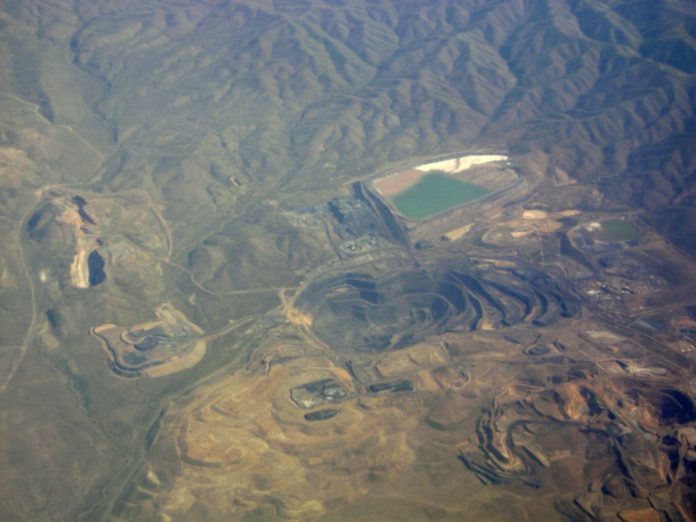 Colorado's Newmont Goldcorp and Canada's Barrick Gold Corporation spent much of the last year dethroning each other as the world's top gold producer. But they set their rivalry aside July 1 to announce they had created Nevada Gold Mines, a joint venture poised to set records of its own.
The joint venture combines most of the northern Nevada operations of the two companies to become the world's largest gold mining complex. Barrick will control 61.5% of the new company while Newmont will hold 38.5%. Davis Graham & Stubbs advised Greenwood Village-based Newmont in the deal.
In 2018, combined production at these Nevada sites was about double that of the next largest gold mine, according to a news release from Newmont. The new company is targeting production of 1.8 to 1.9 million ounces in the second half of this year.
Nora Pincus, shareholder at Salt Lake City firm Parsons Behle & Latimer, led a team representing Toronto-based Barrick. She said that while no single task involved in the deal was especially complicated, the volume of work and steps that had to be completed all at once made Nevada Gold Mines "a fascinating and really novel transaction." 
Davis Graham & Stubbs partner Bruce Stocks, who represented Newmont, said the sheer size and array of assets that had to be combined to form Nevada Gold Mines added to the complexity of the transaction. In addition to combining the companies' mines, exploration properties and power plants, he and his team had to consider personnel and intellectual property issues. 
"It was just a very complicated deal with a lot of moving parts that got done in a very short period of time," Stocks said.
Stocks said the deal was conceived in mid-March and the initial documents were executed in a matter of days, while the next three and a half months were spent transferring assets into Nevada Gold Mines and completing the transaction.
FIERCE RIVALRY
Earlier this year, the competition between Barrick and Newmont seemed less than friendly at times. Barrick proposed a merger with UK-based Randgold Resources in September to create the world's top gold producer by volume and market capitalization. Just after that deal was finalized in early January, Newmont announced a merger with another Canadian company, Goldcorp, which would unseat Barrick from its new perch. 
In February, Barrick staged a hostile takeover of Newmont, but the Colorado company rejected the $17.8 billion bid, with Newmont CEO Gary Goldberg calling the attempt "desperate" and "bizarre" in a Bloomberg interview. Not long after, Barrick CEO Mark Bristow told Reuters Goldberg was a "loser" based on Newmont's financial returns.
Despite their history of harsh words, the two sides seem to have been able to put their differences behind them, at least long enough to hammer out the details of the joint venture.
"I think by the time the parties were down to agreeing on this joint venture, at that point both sides were really just focused on getting it done," Stocks said. "Whatever tensions there were in the past, I think weren't evident in the process of negotiating and documenting this deal."
"These are two parties that have been working together in really close proximity for 25-plus years and have been doing a little bit of a dance because of that," Pincus said. 
She said the deal was "a long time coming" and once the competitors realized the savings and synergies that could be achieved through a joint venture, "there was just a desire to get on with it and start realizing that value."
The joint venture is expected to save the companies up to $500 million a year for the first five years by integrating and optimizing operations and reducing costs.
LONG PARTNERSHIP
Stocks has worked with Newmont on numerous acquisitions, sales and joint ventures over the past two decades, including its 2015 acquisition of Cripple Creek, Colorado's largest gold mine, for $820 million. 
For Stocks, the Nevada Gold Mines transaction was interesting because it contained some familiar elements from the first deal he did for Newmont 20 years ago.
"The first transaction I did with them was a really significant transaction in Nevada with Barrick in which they did a big asset exchange," said Stocks, adding that many of those same assets were involved in the joint venture.
Stocks shared lead responsibility with Davis Graham & Stubbs partners Scott Hardt and Mark Bussey. He said it was a team effort, and the firm worked closely with Newmont's Canadian counsel at Goodmans LLP in Toronto.
MINING EXPERTISE
Parsons Behle & Latimer was founded in 1882 as a mining law practice. The Salt Lake City firm, which also has offices in Idaho and Nevada, has been representing Barrick for more than 30 years.
"We started representing Barrick back when they were called American Barrick, and they were just a little Canadian junior mining company who happened to stumble upon Cortez and Goldstrike," Pincus said, referring to two gold mines in Nevada that are among the most prolific in the U.S. 
Pincus said U.S. mining law is a fascinating field, but the intricacies of the "esoteric" laws that still govern mining in this country often leave Canadian clients and attorneys perplexed.
A lot of mining activities in the U.S., including many of Barrick and Newmont's operations, still happen on public lands or patented mining claims and are subject to the Mining Law of 1872, she said. 
"Even though we're dealing with billion-dollar mines and really sophisticated operations, the law that's applicable to those operations … was written in 1872 and really has changed very little since that time," Pincus said.
Anyone can go to public lands in the U.S., stake claim and mine that claim royalty free, as long as the miner makes the proper filings and complies with environmental and other regulations, Pincus said. 
That  process is wildly different from that of other common law jurisdictions such as Canada, which involves being granted a concession from the Crown.
"I think the Canadians think we're crazy how we regulate the mining law because it just, in many, many ways, does not make intuitive sense," she said.
The Utah firm worked closely with Davies Ward Phillips & Vineberg in Toronto to complete the joint venture for Barrick. 
"There were a lot of lawyers in Toronto, Denver, Salt Lake and Reno working really hard to do this huge deal on a really short timeline. There was just a lot of collaboration and collegiality," Pincus said.
— Jessica Folker, [email protected]