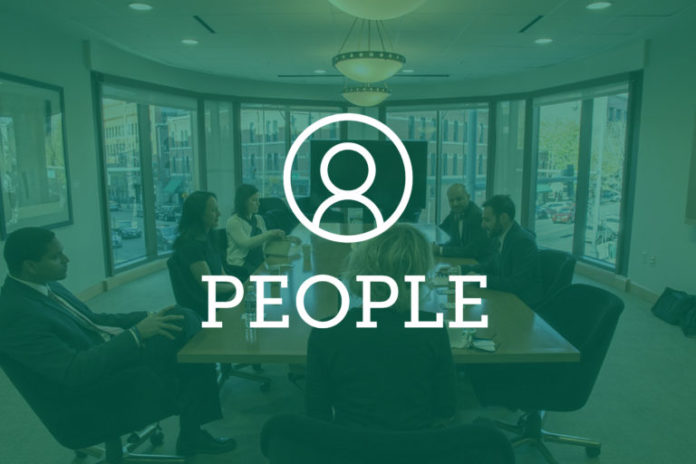 Have an announcement for Law Week Colorado's people section? Let us know.  
Law Firm Updates
Hall Estill announced Oct. 17 that Grace Bratvold Bolt joined the firm's Denver office as an associate practicing in the litigation section. The recent University of Denver Sturm College of Law graduate previously served as a staff editor for the Denver Law Review and served as a judicial intern for Judge Lino Lipinsky in 2020. 
Erin Simmons, a lending lawyer, joined Haynes and Boone, LLP, the firm announced Oct. 18, as a Denver-based partner in the finance practice. Simmons formerly worked at Davis Graham & Stubbs and in the New York office of Winston & Strawn, where she focused on corporate and commercial finance. 
Davis Graham & Stubbs LLP added two new associates, Alexandra Burton and Max Hamilton, the firm announced Oct. 20. Burton, a graduate of Duke University Law School, focuses on corporate transaction law. Burton previously served as a law clerk in the U.S. Court of International Trade in New York and was a student attorney for the Duke International Human Rights Clinic. Hamilton's practice focuses on commercial litigation. The Georgetown University Law Center graduate has represented clients in various litigation, including appellate and complex commercial disputes. He formerly worked as a law clerk in the 10th Circuit Court of Appeals.  
The Judiciary
The Colorado Judicial Branch announced Oct. 19 that applications are being accepted for upcoming and current vacancies on 11 Judicial Nominating Commissions throughout Colorado. The nominating commissions consist of seven citizens within the judicial district, with no more than four being from the same party. There must be at least one voting member from each county. Commission members serve six-year terms, and the governor appoints non-lawyers. Lawyer members are appointed by the governor, attorney general and chief justice. There will be vacancies for various attorneys and non-attorney vacancies in the following districts: 
1st Judicial District (Gilpin and Jefferson counties); 2nd Judicial District (Denver County); 3rd Judicial District (Huerfano and Las Animas counties); 4th Judicial District (El Paso and Teller counties); 5th Judicial District (Clear Creek, Eagle, Lake and Summit counties); 10th Judicial District (Pueblo County); 11th Judicial District (Chaffee, Custer, Fremont and Park counties); 14th Judicial District (Grand, Moffat and Routt counties); 18th Judicial District (Arapahoe, Douglas, Elbert and Lincoln counties); and 22nd Judicial District (Dolores and Montezuma counties); and the Supreme Court (statewide). Applications are due by 4 p.m. on Friday, Nov. 18.
The 6th Judicial District announced a district court vacancy Oct. 19, created by the Jan. 14, 2023, resignation of Judge Todd Norvell. The nominating commission will meet Dec. 20 to interview and select nominees. The application is due by  4 p.m. Dec. 2. 
Gov. Jared Polis made two appointments to county courts. On Oct. 19, Polis appointed Keith Goman to serve in the Jefferson County Court in the 1st Judicial District to fill the Oct. 31 vacancy created by the retirement of Judge K.J. Moore. Goman's practice focuses on civil litigation and has been a member of Hall & Evans since 2017. Polis also appointed Michael Halpin to serve in the vacancy within Custer County Court in the 11th Judicial District. The vacancy was created by the appointment of Judge Amanda Hunter to the district court and is effective Nov. 9. Halpin is a certified peace officer. 
Kudos 
Nicki Cerasoli and Lauren Schoeffler were selected for the 2023 Colorado General Counsel Mentor Program, Holland & Hart announced Sept. 21. The two-year program is designed to develop more networking and professional development. Mentees will have direct access to general counsel and senior in-house lawyers throughout the Denver metro area that are involved in the program.
John Jacus of Davis Graham & Stubbs LLP started his one-year term as chair of the Chamber of Commerce Board of Directors Oct. 20. The chamber's mission is to champion business climate. Dacus serves as the legal counsel of the chamber and has chaired its Energy and Environmental Policy Council since 2011.