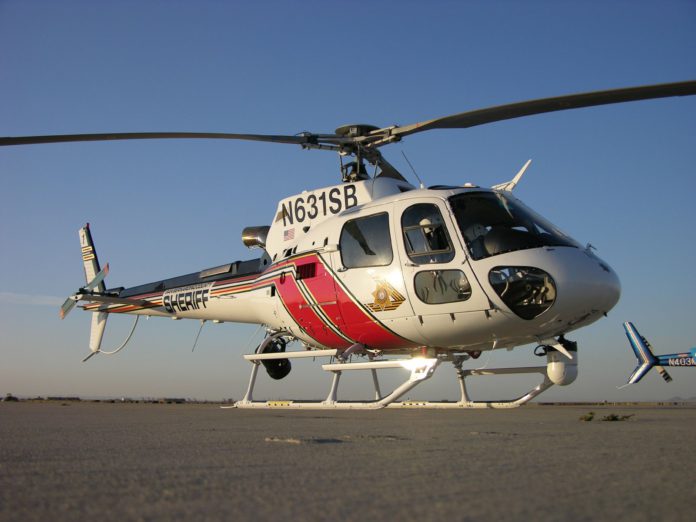 Attorneys from Ogborn Mihm recently secured a $100 million settlement for a client who had been badly burned in the immediate aftermath of a helicopter crash. Although the client will live with ongoing health problems, he's now working to close the statutory loophole that allowed his burns to happen. 
Dave Repsher was one of three aboard an AirBus helicopter owned by medical transportation services provider Air Methods Corporation on July 3, 2015, when the helicopter crashed. The helicopter was on its way to a Boy Scout camp for a PR visit, but when a pilot performed a procedure and removed hydraulics to the tail rotor without restoring them, the helicopter went into a spin and crashed. Immediately following the impact, the helicopter spilled fuel from its tank which then ignited, engulfing and burning more than 90 percent of his body. 
Had the helicopter been outfitted with a crash-resistant fuel system, the fire would have been delayed and all three aboard the helicopter would have been able to get away without burns, Ogborn Mihm attorneys said.
The AirBus AF350 B3e was built and purchased in 2013 but was manufactured according to the helicopter's 1977 specifications, though the FAA had enacted new safety regulations in 1994. And because of a regulatory loophole, the helicopter was operating legally.
The 1994 regulations require manufacturers to install new helicopters with crash-resistant fuel systems, but that requirement only applies to new type-certified aircraft. Aircraft manufacturers must get FAA type certificates stating they meet minimum safety standards before they can fly, but the aircraft Repsher was aboard was a variant of a helicopter certified in 1977, which meant it need only meet the regulations of that time. 
According to Murray Ogborn, a named partner at Ogborn Mihm and attorney for Repsher, some manufacturers began putting crash-resistant fuel systems in older models of their aircraft, but "unfortunately, AirBus was not one of those manufacturers," he said.
"This is like a Ford Pinto rolling through the loophole and somebody being able to drive that around," Ogborn Mihm shareholder Nicole Quintana said. Quintana represented Repsher along with Murray Ogborn and other Ogborn Mihm attorneys Mike Ogborn and Thomas Neville. 
The attorneys claimed that AirBus, as well as other helicopter manufacturers, are aware of the dangers of their helicopters crashing, spilling fuel and igniting fires. Mike Ogborn said such accidents happen in a few incidents each year because the industry has been slow to react to FAA regulations. A lawsuit blaming another helicopter manufacturer for not outfitting their aircraft with crash-resistant fuel systems was filed March 2 in relation to a Grand Canyon crash that killed five.
In the accident involving Repsher, he suffered third- and fourth-degree burns, which also bring with them other medical problems such as organ failure, septic shock and other problems resulting from antibiotics that were necessary to keep him alive.
Quintana said the initial reaction when hearing about such extensive injuries is that the person wouldn't likely survive. "This particular gentlemen just has a will to live that you have not seen in anybody else," she said. "For me, it was clear that [his wife] was convinced he was going to make it out of this."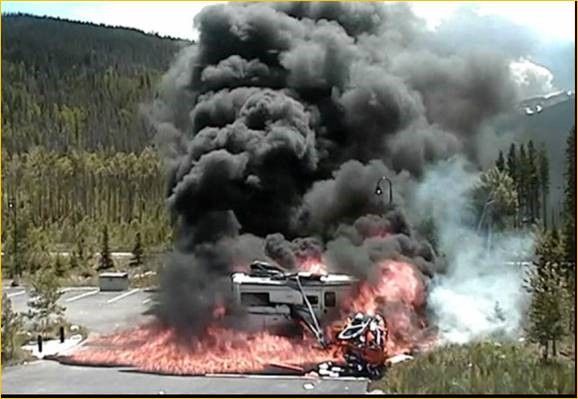 Repsher did live through his injuries but needed had a kidney transplant and will continue to need ongoing surgeries to correct his hands and his skin. According to Murray Ogborn, his medical bills out of the hospital were around $20 million.
The Repshers pursued claims against Air Methods for negligence of product liability and negligence for pilot error. They also alleged issues related to the seat AirMethods installed after the helicopter was manufactured, which ejected Repsher from the aircraft but did not remove him far enough from the crash area. They also pursued claims against AirBus related to the fuel tank, hydraulic switch and a preflight check that led to the crash. 
The case proceeded and was headed toward a March 5, 2018, trial date, but was remediated in November. Then, the defendants asked for confidentiality, but the plaintiffs, who were set on setting up a foundation and preventing future accidents, weren't interested in granting that request. Two weeks later, the defendants were willing to waive confidentiality, and on Jan. 18 the case was settled. 
"[The Repshers] were willing to be the face of this cause," Quintana said. "They will continue to be so, and they're going to get out there as much as they can." The Repshers have begun lobbying for changes in order to close the loophole.
The $100 million payment was divided with about 55% assigned to AirBus and 45% assigned to AirMethods. The payment includes $20 million for Repsher's past medical bills and approximately $40 million for an ongoing life care plan, which includes the cost of future medical treatment and surgeries.
AirBus has also designed, tested and gained approval for a retrofit fuel tank kit for previously manufactured helicopters, and AirMethods has committed to installing those kits on all of their helicopters, Quintana said.  
— Tony Flesor