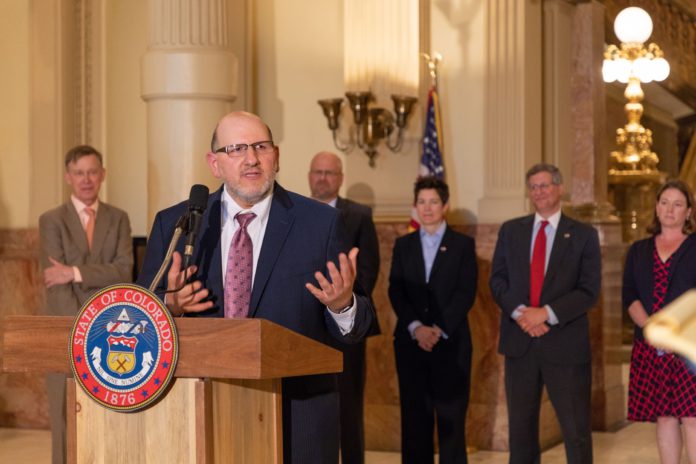 Eighteenth District Chief Judge Carlos Samour will join the Colorado Supreme Court as its newest justice July 2. Gov. John Hickenlooper made the announcement Wednesday in the West foyer of the Colorado State Capitol.
"All three of the candidates spoke persuasively about the importance of fairness and impartiality in our judicial system," he said. "But really, it was remarkable that Judge Carlos Samour was the one who really lived that reality."
Samour is chief judge of Colorado's 18th Judicial District where he presided over the Aurora theater shooting trial. Before his appointment as chief judge in 2014 and as district judge in 2007, Samour served in the Denver District Attorney's Office and practiced with Holland & Hart in Denver. He graduated from the University of Colorado Denver and the University of Denver College of Law.
"It was my love of the law and my desire to serve the public that really inspired me more than a decade ago to join the Colorado judicial branch and its mission to do justice," he said.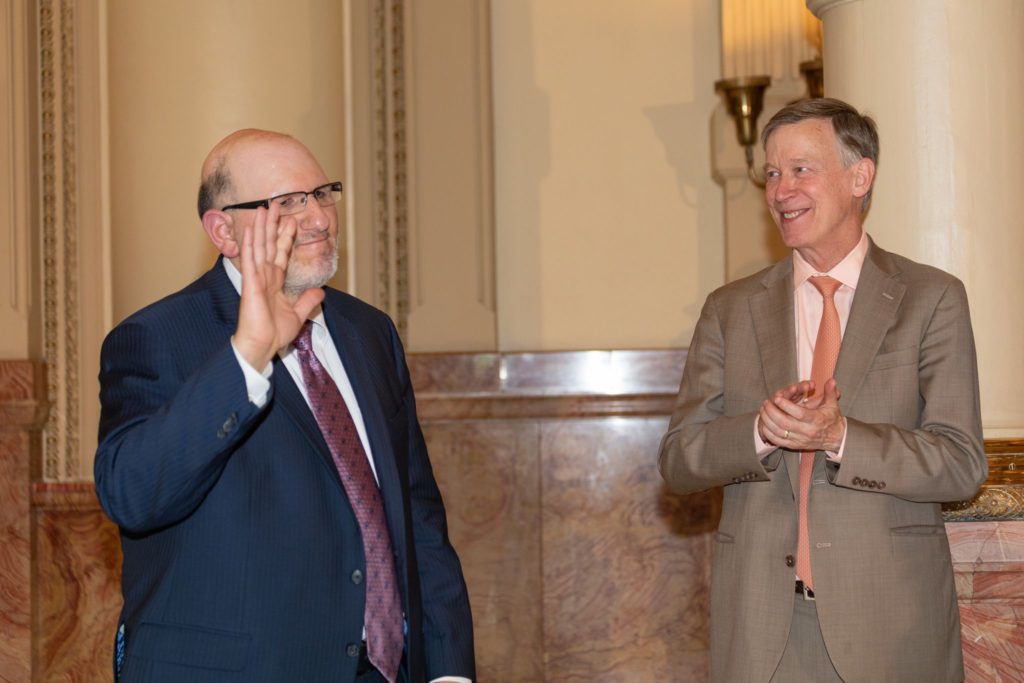 He told Law Week he was speechless when he received the news of his appointment. "Almost moved to tears, really. It's just an unbelievable achievement."
Samour's family fled to Colorado from his native El Salvador when Samour was 13 after his father, a judge there, faced retaliation for a case involving high-ranking military officials in which he refused to bend to coercion to return not-guilty verdicts.
"That experience has left an indelible mark on me, because it taught me the problems when the judiciary in a country is used for personal gain or improper purposes," he said. "And it taught me the critical importance that an impartial, fair and independent judiciary plays in a democratic society."
Samour's father also left an impression on him with his willingness to work as a bus driver and sander after arriving in the U.S. in order to provide income and health insurance for his family, which included Samour's mother and his 11 siblings. Samour vividly remembers seeing his father come home after work covered in yellow paint and exhausted.
"Here was a man who had been a judge in his homeland, and he was doing whatever it took to make sure his family survived and make sure his family could succeed." 
Samour thanked his mother as well, referring to her as a "saint," who he said could have chosen any career path she wanted and instead stayed home to raise him and his siblings.
Samour's appointment will fill the vacancy left by Chief Justice Nancy Rice's retirement, effective June 30. Rice has served on the Colorado Supreme Court since her appointment in 1998 by then-Gov. Roy Romer, and succeeded retiring Chief Justice Michael Bender at the helm of the court in 2014.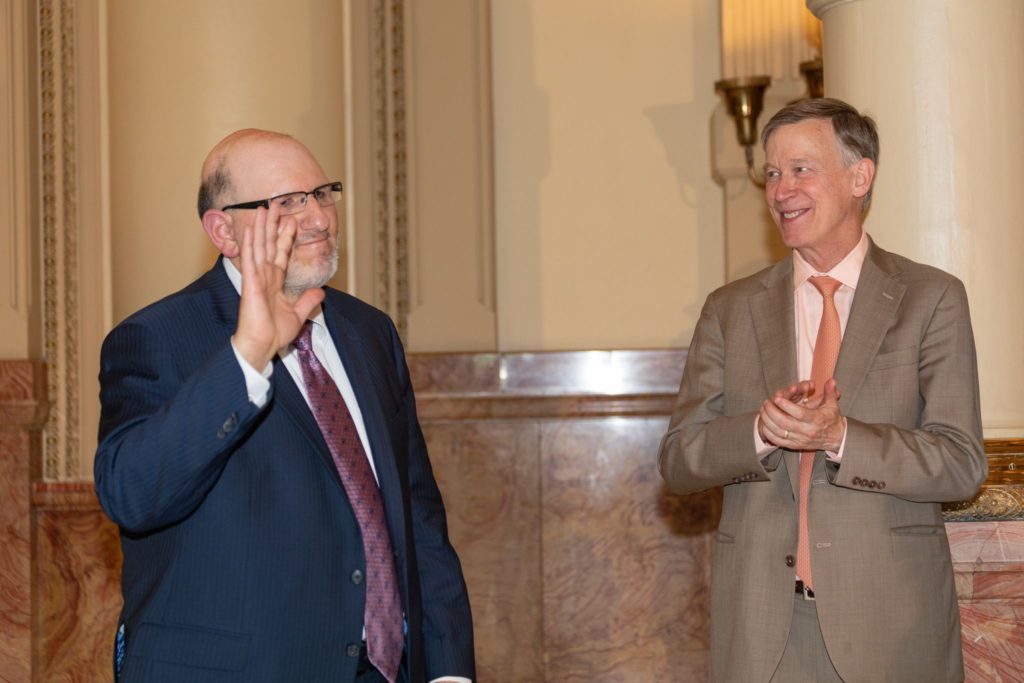 She also served as a Denver District Court judge, assistant U.S. attorney, deputy appellate chief in the Colorado U.S. Attorney's Office, and deputy state public defender.
Justice Nathan Coats will succeed Rice as chief justice once she retires.
"I could not think of a better group of jurists to work with than the six jurists I'm going to be joining," Samour said. "I am also honored that I am taking the spot that will be vacated by Chief Rice." Rice appointed Samour to his current position as chief judge in the 18th district, and he credited her with taking a chance on him because Samour was in the middle of the Aurora theater shooting trial at the time and Rice nevertheless trusted him to take on the new responsibility of chief judge.
Samour also spoke about the need for people to perceive the judiciary as fair just as much as the actual administration of justice. "If people do not trust the justice system, our democracy fails," he said.
Other nominees for the open seat were arbiter and former 20th District Judge Maria Berkenkotter of Boulder and Denver District Judge Karen Brody of Denver.
Samour is Hickenlooper's fifth appointment to the Supreme Court. Despite his involvement in shaping the current court, previous governors Roy Romer and Dick Lamm appointed seven and five justices respectively in their three-term administrations.
In his speech, Hickenlooper thanked Rice for her years on the court. "The chief justice is retiring and has led this court with a consistent, relentless pursuit of justice and fairness," he said, then prompting the crowd, "You're supposed to applaud."
—  Julia Cardi