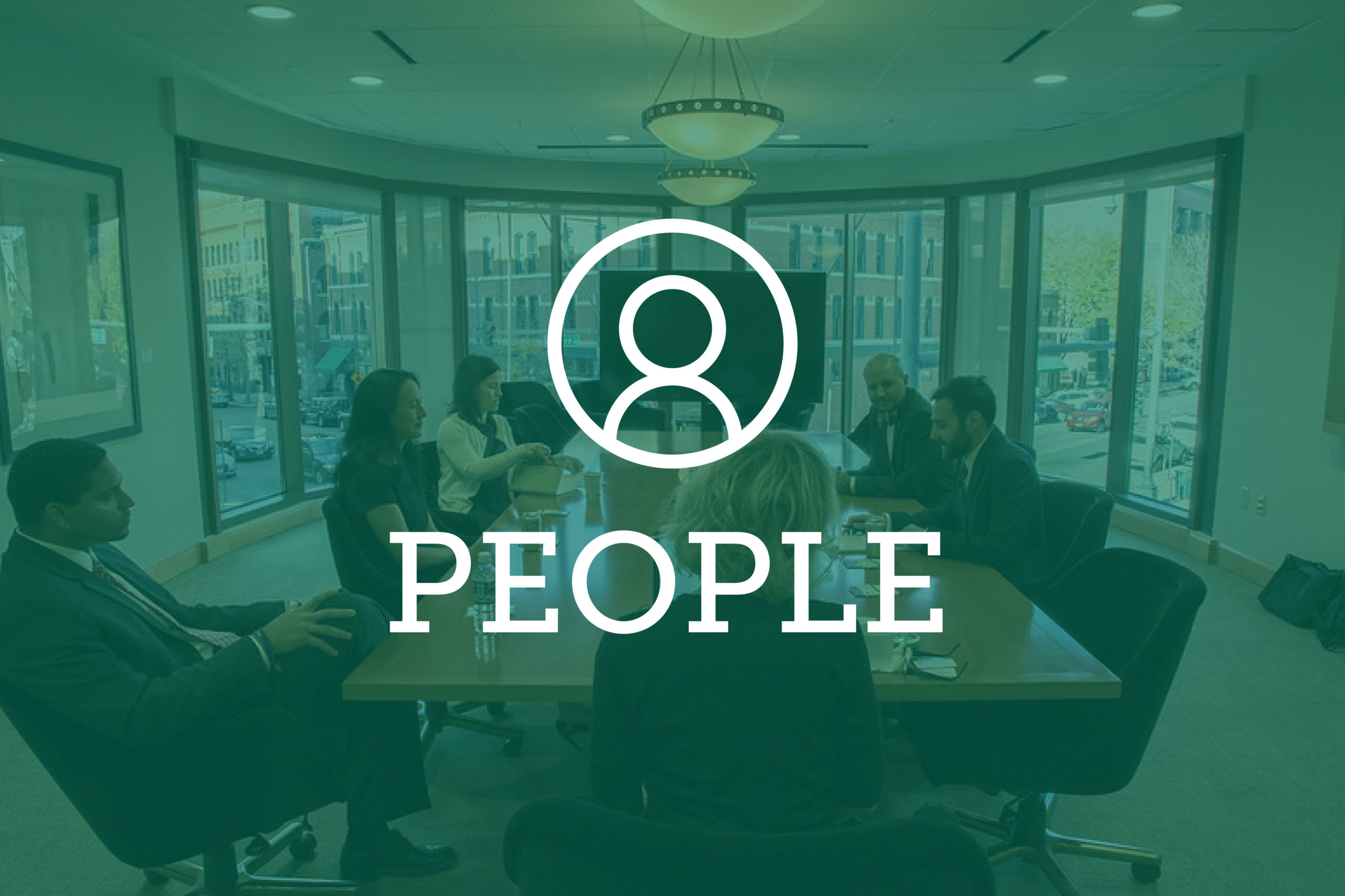 The Colorado Supreme Court announced May 7 it has approved the selection of Sarah Myers as the new executive director of the Colorado Lawyer Assistance Program, effective July 1.
Myers will replace Barbara Ezyk, who started the program in January 2012 and is retiring from the position, effective June 30.
COLAP is a wellness-based, confidential program for Colorado judges, lawyers and law students. 
The program assists in issues affecting a judge, lawyer or law student's ability to be an effective member of the Colorado legal community.
"We are so grateful to have such an outstanding professional to take Barbara's place," said David Stark, chair of the Supreme Court's Attorney Regulation Advisory Committee. "While Sarah will have big shoes to fill, we are confident that the best lawyer assistance program in the country will be in good hands and will rise to even greater heights in its service to lawyers, judges, law students and the community."
Myers was hired as COLAP's clinical case manager in March 2013 and later that year was appointed as clinical director. She received her undergraduate degree from the University of Richmond in Virginia, her master's degree from Naropa University in Boulder, and her law degree from the University of Denver. 
She is licensed in Colorado as an attorney, a marriage and family therapist and an addiction counselor.
Myers also is a licensed post-graduate level secondary teacher, certified trauma and abuse psychotherapist and LGBTQ therapist. 
She is a member of the National Task Force on Lawyer Well-Being and was a lead author of the 2017 report "The Path to Lawyer Well-Being: Practical Recommendations for Positive Change."
"I am honored to serve as COLAP's next executive director," Myers said. "Our program has experienced tremendous growth due to the support we have received from the legal community. I look forward to building on this strong foundation and continuing to provide the most up-to-date and comprehensive assistance to our legal community."
Good for You
Aviation lawyer and Colorado entrepreneur Richard Schaden was awarded an honorary degree at the University of Colorado Boulder's commencement ceremony May 10.
Schaden has been an international aviation and public interest trial attorney with over 40 years of litigation and trial experience, encompassing over 400 aviation accident cases. An aeronautical engineer by education, Schaden discovered early in his legal career that he could do some of his best aeronautical engineering and re-engineering in the courtroom, rather than in commercial aviation R&D departments. 
CU credits him with pioneering the use of forensic engineering litigation in the aviation industry to hold some of the most prominent manufacturers accountable after high-profile crashes. 
In addition to Richard's legal and engineering backgrounds, he is a co-founder of the Quiznos and Smashburger restaurant chains. He founded and ran the USA Pro Cycling Challenge. He also founded two aviation-related companies, Beyond Aviation and Escape Dynamics.