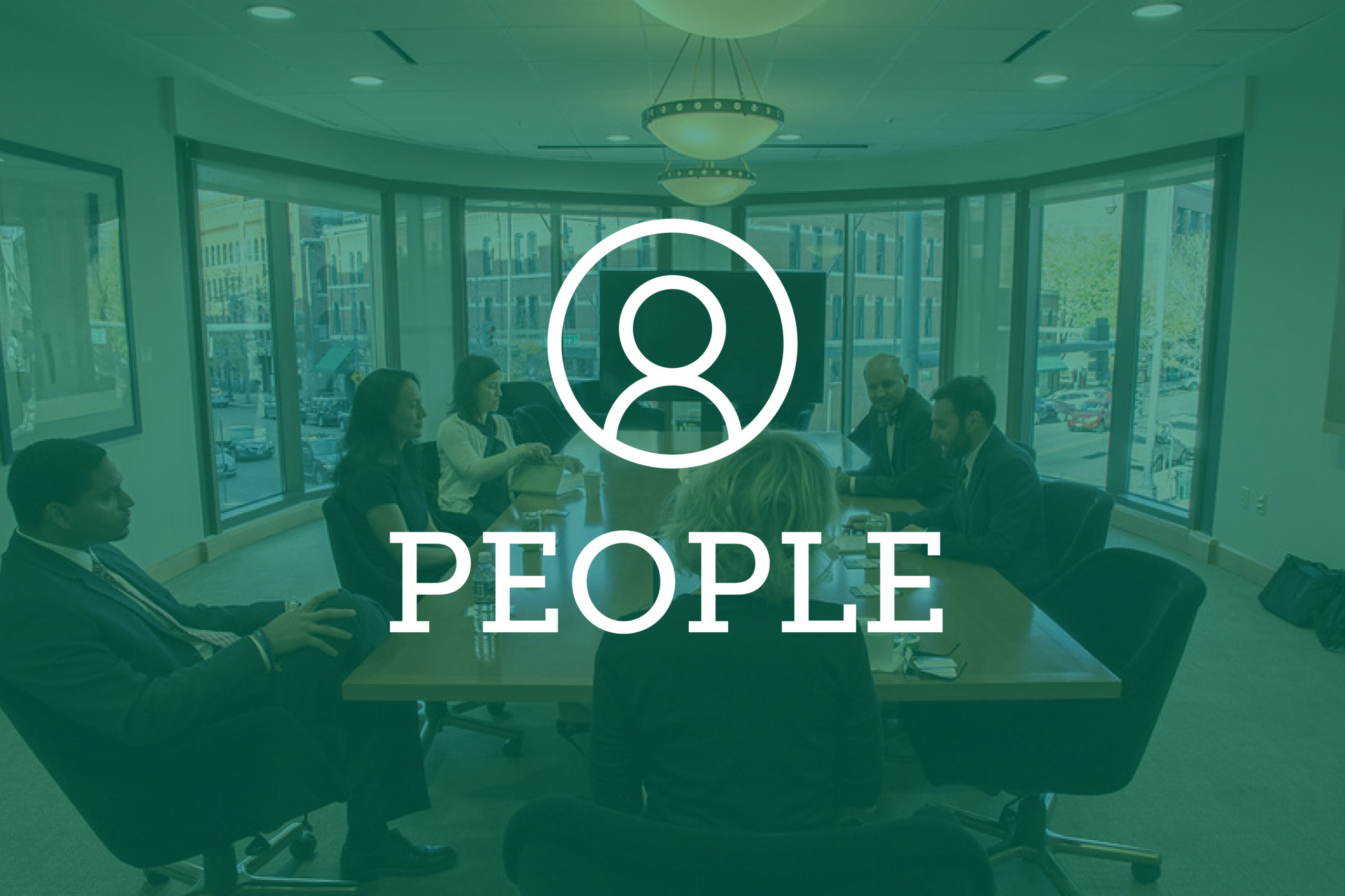 Holland & Hart announced Thursday the addition of partner Terry Gorrell, of counsel Ned Giles, and associate Kevin Giles, to the firm's real estate development and finance practice. 
Gorrell and Ned Giles joined the firm's Denver office, and Kevin Giles joined the Aspen office. The three additions all practiced at Gorrell Giles, a boutique real estate firm, before joining Holland & Hart.
Gorrell has experience working with clients in every phase of a development project, from the first look at the ground through due diligence, acquisition, ownership structuring, financing, entitlements, development, management and disposition. 
Ned Giles began his career at Holland & Hart more than 45 years ago. He has experience providing counsel on complex business transactions to clients in the banking, real estate and agribusiness industries. 
Kevin Giles works with real estate developers and investors in acquisition and sale transactions for a wide range of commercial development projects. His commercial leasing practice includes representing both landlords and tenants from national retailers to regional and local investors.

Lateral Watch
Snell & Wilmer announced Nov. 11 that Judith Lajoie has joined the firm's Denver office as of counsel in the commercial finance group.
Lajoie previously worked at a state-chartered bank and financial services company. In her previous role, she supervised complex commercial litigation, served as counsel to the line and special assets bankers, and oversaw compliance with banking regulations, policies and procedures.
Lajoie has also represented institutional lenders, developers and landlords in commercial real estate lending, development and leasing in private practice. She has also served as the deputy to the general counsel of a major regional home builder and as associate counsel for an insurance company.
Lajoie received a law degree from the Benjamin N. Cardozo School of Law and a bachelor's degree from Cornell University.

Associate Watch
Corporate attorney Andrew Tawil joined Holland & Hart in Denver, the firm announced Nov. 11.
Tawil advises clients on corporate transactions and financings, including mergers and acquisitions and venture capital and private equity investments. 
Tawil received a law degree from the University of Denver Sturm College of Law and a bachelor's degree from the University of Colorado.
Judicial Announcements
Colorado Supreme Court Chief Justice Nathan Coats has appointed Judge Jeffrey Pilkington to serve as chief judge of the 1st Judicial District (Gilpin and Jefferson counties), effective Jan. 1, 2020.
Chief Judge Philip McNulty will remain on the district court bench, but he is leaving his position as chief judge to allow him sufficient time to advance his religious studies. 
Before his appointment to the bench, Pilkington practiced civil litigation for 24 years, focusing on products liability, commercial and business litigation and toxic tort environmental litigation. Prior to his time in private practice, he clerked for Judge Thomas Griesa of the U.S. District Court for the Southern District of New York. Pilkington received a bachelor's degree from Drake University and a law degree from Columbia University.
Gov. Jared Polis on Wednesday announced the appointment of Russell Klein and Lindsay VanGilder as 1st District judges to fill judgeships created by Senate Bill 19-043 and the retirement of Judge Margie Enquist.
Klein is a senior assistant attorney general in the civil litigation and employment section of the Colorado Attorney General's Office. Previously, he was deputy attorney general, first assistant attorney general and assistant attorney general in the business and licensing section of the Colorado Attorney General Office. He also was an associate attorney at Harry L. Simon P.C., an adjunct instructor at Parks College, a contract attorney with the Paralegal Resource Center and an associate attorney at Castle Barrett Daffin and Frappier. 
Klein received a bachelor's degree from the State University of New York, College at Fredonia and a law degree from the University of Buffalo School of Law in 1999.
VanGilder is a senior deputy district attorney in the juvenile unit of the Denver District Attorney's Office. She received a bachelor's degree from the University of Denver and a law degree from the University of Colorado Law School.
Appointments are effective Jan. 1 and Jan. 2, respectively.

CORRECTION
The Nov. 11 article "New IAALS Report Studies Client Expectations for Lawyers," referenced the "Think Like a Client" study by the wrong name multiple times. We regret the error.