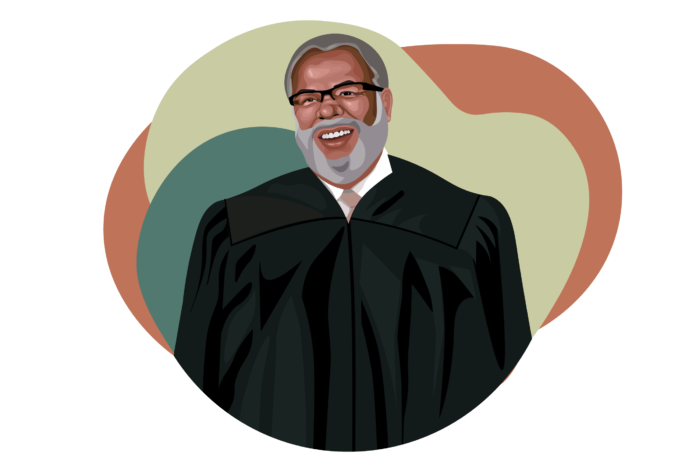 Judge Gary Jackson is well known in Colorado's legal field. In his 51-year legal career, Jackson was often on the front lines of efforts to diversify the Colorado bar and to make career opportunities more accessible to Black attorneys and others. While diversity in the legal field has a ways to go, Jackson has undoubtedly paved opportunities for Colorado attorneys, which is one reason he was inducted this month into the Denver Public Library's Blacks in Colorado Hall of Fame. 
Jackson's Feb. 5 induction places the long-time attorney and judge shoulder to shoulder with some of the state's most notable Black professionals and community members, recognizing him for a long career where he advocated for the inclusion of Black men and women, as well as others, in Colorado's legal industry. 
"This is really a special honor for me and my family to be inducted into the hall of fame," said Jackson at the virtual induction ceremony. "It feels great," he added in an interview with Law Week, explaining that, as a born and raised Denverite, the Denver Public Library has been in his life since grade school.
Every other year, the Denver Public Library inducts Black Coloradans who have been the first African American in their field to accomplish a professional goal and/or, who actively support the Black community while achieving their goals. The Hall of Fame was created in 1973 and includes 80 Black Coloradans who made contributions in a range of industries and communities. 
Jackson credits his impact on the legal industry with his unwavering spirit of perseverance. "I think that we all face different barriers and hurdles," he explained. "I think perseverance and just showing up to face issues becomes important. Perseverance and wanting to make a difference, I continue with." 
Many of the Hall of Famers are familiar faces to Jackson, who grew up in Denver whose family first came to Colorado in 1919 and has deep roots in the state. His mother, now 97-years old, was friends with another 2022 inductee, the late Zipporah Parks Hammond, the first Black woman to earn a nursing degree from the University of Colorado School of Nursing. Jackson also knows Reverend Leon Kelly Jr., the executive director of Open Door Youth Gang who was also inducted this year.
Jackson's great-grandfather, William Pitts, moved his family to Colorado from Missouri in the early 20th Century during the Great Migration. Pitts bought plots of land in North Cherry Creek and in Black Hawk where he built Lincoln Hills, a resort that served Black vacationers. 
Pitts built his family home in North Cherry Creek, where Jackson grew up and still lives today. "The stereotype is that Black people were just living in Five Points," Jackson explained, adding that in 1919, the prominent Denver neighborhood was settled by many Black families when it sat on the city's outskirts. "One of the most exclusive neighborhoods in Colorado was settled by Black families because at that time North Cherry creek was the city dump and poor people could buy property in that area." Jackson graduated from George Washington High School in 1963. 
He didn't meet a Black lawyer until he was an undergraduate at the University of Colorado Boulder. 
In 1964, he transferred to CU from the University of Redlands in California. At CU, he met the parents of his friend Sonny Flowers who were both attorneys and both Black. Flowers' father was a civil rights attorney in Arkansas who owned his own firm and did "the type of work that I considered to be positive work," recalled Jackson in an oral history recorded last year by History Colorado. 
The year before, 1963, saw landmark moments in the civil rights movement that left an impact on Jackson – the March on Washington where Martin Luther King Jr. delivered the "I Have a Dream Speech," the assassination of civil rights activist Medgar Evers and the bombing of a Black church by the Ku Klux Klan in Birmingham, Alabama, killing four children. "This is really part of that story," Jackson remembered, adding that the civil rights movement was one reason he was inspired by Flowers' father to switch his major from engineering to political science "that put me on the pathway of going to law school." 
"I think there are those moments in history," said Jackson, "that affect not only Black kids but white kids, Jewish kids, women, to make decisions to try to make this a better world, a fairer world."
Jackson was one of only a handful of Black students in his class when he graduated from the University of Colorado Law School in 1970. 
Immediately out of law school, he went to work as a deputy district attorney in the Denver District Attorney's Office where he was later promoted to chief trial deputy. At the time, he was the only Black district attorney in the office and in the state of Colorado. 
"Once again, I was in a really unique place where I was the only Black person in the room," recalled Jackson in his oral history. In the early days of his legal career and as a student, Jackson was often the only Black person in an office, classroom or courtroom. 
In Denver, Jackson was assigned to the courtroom of Zita Weinshienk, the first woman district judge in Denver County and the only woman on the city's bench at the time. "I flourished in her courtroom," he remembered.  
In his first week as a DA, being the only Black attorney in the office drew attention that his colleagues didn't face. "I got an editorial letter from a justice of the [Colorado] Supreme Court saying that my appearance was inappropriate to be a deputy district attorney," said Jackson, "That was a moment of challenge when I was only 23 years old or 24 years old, within the first week that I was on the job. At that time in Colorado there were probably no more than 15 black lawyers. That was a challenging moment that lawyers who are white don't have to undergo." Most colleagues and judges Jackson encountered as a young lawyer were supportive, he remembered in his oral history, which helped him pursue his legal career. 
The next year, in 1971, Jackson and six other Black attorneys founded the Sam Cary Bar Association. It was Colorado's first affinity bar association, said Jackson, and creating it was an important step toward diversifying the state's legal community. "After that came the Hispanic Bar, then the Women's Bar Association, then the Asian Pacific American Bar Association, then the Southeastern Asian Bar Association, then the LGBTQ Bar," Jackson explained. "So forming Sam Cary was also a leadership moment among specialty bars."
In 1974, Jackson left the Denver DA to take a position in the U.S. Attorney's Office for the District of Colorado in the civil division. Once again, he was the only Black attorney in the office as well as the federal district courts of the five surrounding states that make up the 10th Circuit. While at the U.S. Attorney's Office, Jackson received a special commendation from the former U.S. Attorney Edward Levi and the former F.B.I Director Clarence Kelley for representing the F.B.I in a successful, multi-million dollar civil suit. It's a recognition he still considers to be one of his career highlights. 
Jackson left public sector law in 1976 when he became a partner at DiManna, Eklund, Ciancio & Jackson. He later founded DiManna & Jackson with Michael DiManna in 1982. In private practice, Jackson continued his work as a trial attorney and handled a range of cases including commercial trials, personal injury trials, criminal trials and condemnation trials. Jackson worked on the condemnation case required to secure the land where the Colorado Rockies stadium, Coors Field, now stands in Denver.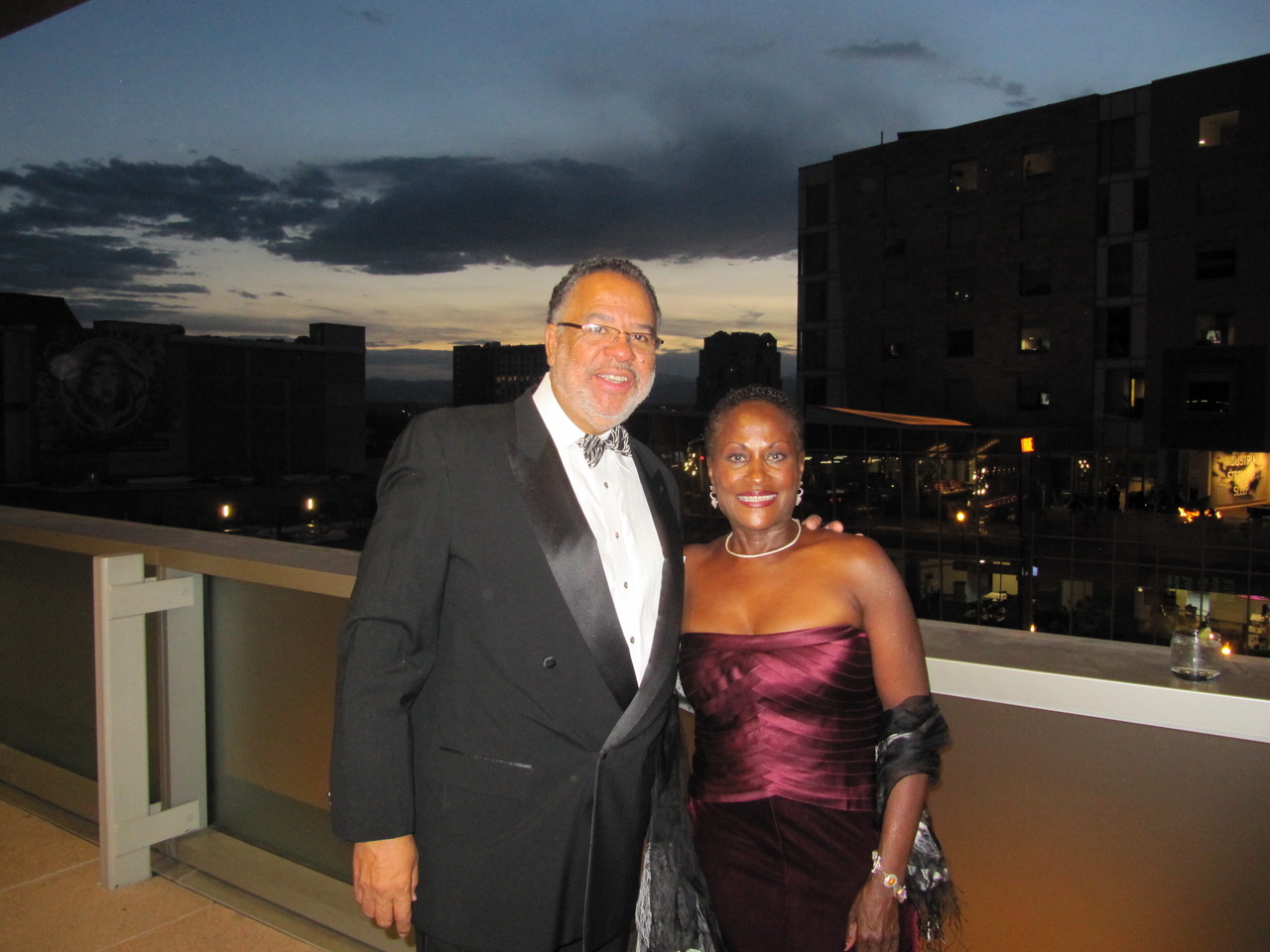 In 2013, Jackson left private practice for the bench. He served as a judge on the Denver County Court until 2020 when he became a senior judge, a form of semi-retirement. 
Hanging up his robe hasn't slowed Jackson down though. Last year, Jackson passed state and national real estate exams and now works with his wife, Regina Jackson, at her company Jackson Realty. "What I'm proud of is that at the age of 75 I was probably the oldest person to pass the state national real estate exam in Colorado," said Jackson. "I consider that perseverance, discipline and that I'm not just going out pasture." Jackson is also the co-chair of the CBA|CJI Diversity on the Bench Coalition, a coalition to diversify Colorado's judicial department. Diverse courts, Jackson wrote for Law Week in 2020, are essential for a representative democracy and strong republic. 
Jackson was inducted into the National Bar Association Fred Gray Hall of Fame last year and has received numerous professional recognitions, including making it to Law Week's Barrister Best list in 2019. 
The Blacks in Colorado Hall of Fame includes other notable Black legal professionals: attorney Thomas Campbell (1869-1957); U.S. District Court for the District of Colorado Judge Wiley Daniel (1946-2019); Judge James Flanigan (1915-2008); Judge Raymond Dean Jones; Judge Claudia Jordan; and Colorado Supreme Court Justice Gregory Kellam Scott (1941-2021). 
As for his own impact and legacy, Jackson hopes future generations of judges and attorneys in Colorado will carry on a torch of inclusion in the legal field. He hopes, for future generations, "that diversity [and] racial inclusion become a matter of fact and that we don't have to go through these periods of regression and that employment opportunities become more available."