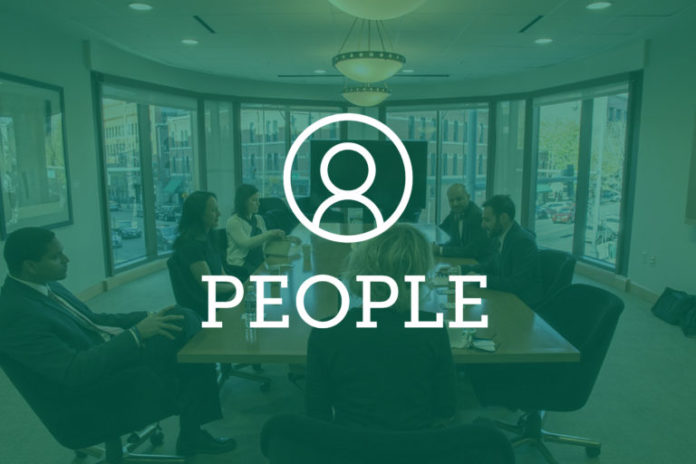 Have an announcement for Law Week Colorado's people section? Let us know. 
Law Firm Updates
National firm Haynes and Boone LLP announced on March 21 that it promoted 11 attorneys across the country to counsel, including Denver-based lawyer Kelli Bills. Bills is part of the firm's appellate practice group and has worked with clients in a range of industries on a variety of legal issues including complex appeals. The University of Texas School of Law graduate has an active pro bono practice and is also a member of the Texas and Utah bars. 
On March 24, Colorado firm Kalamaya | Goscha announced Nick James joined the ranks to practice criminal defense and personal injury law based at the Glenwood Springs office. The University of California, Irvine School of Law graduate started his legal career as a public defender in El Paso County where he worked on thousands of criminal cases of every level. James took a pause in his legal career after working in the public defender's office to hike the Appalachian Trail.
The Judiciary 
On March 18, Gov. Jared Polis appointed Diana May to fill an upcoming vacancy on the Fourth Judicial District Court. The vacancy was created by the March 31 retirement of Judge G. David Miller. May, from Colorado Springs, was selected over two other candidates nominated by the Fourth Judicial District Nominating Commission earlier this month. The University of Kansas School of Law graduate has been the El Paso County attorney since 2011 with a focus on civil litigation and government law. She brings extensive experience working in the Fourth Judicial District and in public sector law. 
The Fourth Judicial District announced on March 22 an upcoming opening on the district court covering El Paso and Teller Counties. The vacancy will occur on June 30 and is created by the retirement of Judge Deborah Grohs. Applications are due by April 15 for consideration. 
On March 23, the Seventh Judicial District Nominating Commission announced finalists for an upcoming vacancy on the Ouray County Court. The vacancy occurred on Feb. 26 following the retirement of Judge Zachary Martin. The three candidates are Randy Brown from Fruita, Roger Sagal from Ridgway and Lane Thomasson from Montrose. Polis must appoint the position by April 7. 
The 12th Judicial District Nominating Commission announced two candidates for a Conejos County Court position on March 24. The opening was created by the appointment of Judge Kimberly Cortez-Rodriguez to the district court and will occur on April 1. The two finalists are Jason Kelly and Benjamin Pacyga, both from Alamosa. Polis must appoint the position by April 8. 
Kudos 
Moye White LLP Associate Bobby Dishell was elected to the Teach For America Colorado Advisory Board, the firm announced on March 21. Dishell works at the Colorado-founded firm's Real Estate Section and prior to his career in the law, he was a Teach for America corps member in Baltimore City Public Schools. 
On March 18, regional firm Hall & Evans announced 13 of its attorneys made the 2022 Colorado Super Lawyers® list. Eight attorneys — Benton Barton, Valerie Garcia, David Gelman, Chad Gillam, David Jones, Michael Jones, Matthew Ninneman and Ryan Winter — were named as "Super Lawyers" in a range of practice areas. Garcia also made the cut for this year's "Top 50 Women." Another five — Douglas Baier, Daniel Furman, Andrew Reitman, Gina Rossi and Kaitlin Spittell — were recognized as "Rising Stars."