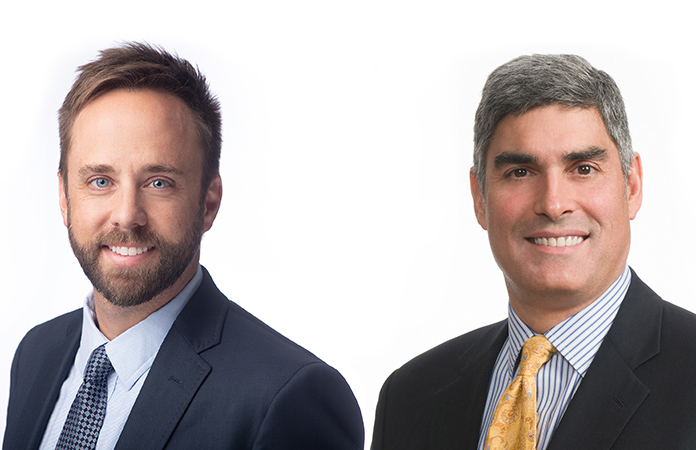 By Peter G. Koclanes and Nick M. DeWeese
SHERMAN & HOWARD
Lots of large manufacturers use an exclusive distribution model that involves giving a regional distributor the right to sell their products or services in a specific territory. The idea is that the distributor cultivates strong ties with regional customers and trains staff to optimally drive sales. Unfortunately, those large manufacturers sometimes want to cut out the existing distributor "middle man," as a way to increase their profit margins. 
Such was the backdrop to an August jury trial in Denver District Court between regional distributor The Ortho Agency LLC , its former sales director, Chad Giarratano and global medical device manufacturer Exactech U.S., Inc., for Giarratano and Exactech's conduct in allegedly collaborating to take over Ortho Agency's existing and prospective business relationships. This violated their contractual agreements with Ortho Agency, misusing Ortho Agency's trade secrets and poaching Ortho Agency's contracted sales representatives.
Michael Shatzer founded Ortho Agency in August 2017 after working as a regional vice president for Exactech for more than five years. In his prior role with Exactech, Shatzer managed 12 of Exactech's regional distributors and approximately 75 sales representatives. His territory included Alaska, Hawaii, Washington, Oregon, California, Idaho, Montana, Nevada, Arizona, Wyoming, Colorado and New Mexico. 
When he formed Ortho Agency, Shatzer built and contracted with a team of between 12 and 15 sales representatives to sell Exactech and other manufacturers' products to hospitals, surgeons and surgery centers as an exclusive distributor in Colorado, Montana, Wyoming and portions of Nebraska and South Dakota. By 2019, Ortho Agency and its team were doing award-winning sales work for Exactech.
In 2018, Shatzer hired Giarratano as a sales representative and later promoted him to Ortho Agency's director of sales. 
In September 2020, Exactech terminated Ortho Agency's Sales Agency Agreement. In October 2020, Ortho Agency brought claims against Exactech and Giarratano and his business entities, which included a newly planned distribution company for Exactech's products.
According to court filings, Exactech and Giarratano, both prior to and after ending the agreement and the parties' relationship, allegedly undertook a months-long stealth campaign to eliminate Shatzer and Ortho Agency as the exclusive distributor for Exactech in the five-state territory, install Giarratano and his business Flex Ortho LLC as the new distributor going forward and work together to take over Ortho Agency's business and its relationships with customers, including poaching 12 of its 14 sales representatives.
Ortho Agency alleged that Exactech breached the sales agreement and that Giarratano breached his contractor agreement with Ortho Agency in a variety of ways, including violating non-disclosure of confidential and trade secret information, non-competition and non-solicitation provisions. This includes when he went to work for Exactech as the new distributor and solicited and recruited Ortho Agency's sales personnel to work for his distributorship and Exactech going forward.
Ortho Agency also alleged that the defendants interfered with its existing or prospective business relations, and that they misappropriated Ortho Agency's trade secrets. Based on his role as a sales representative and the company's director of sales, Ortho Agency alleged that Giarratano violated fiduciary duties he owed to the company. In turn, Exactech alleged in counterclaims that Ortho Agency and Shatzer were liable for breach of contract for failing to return more than $333,000 of certain Exactech inventory following the end of the parties' agreement.
The verdict was announced by the jury on Aug. 20 after a five-day trial in Denver District Court. The jury found in favor of Shatzer and Ortho Agency on their claims, and awarded $4 million against all defendants, and $1 against the Giarratano defendants on the claim for breach of fiduciary duties. The jury also returned verdicts in favor of Shatzer and Ortho Agency on Exactech's inventory counterclaim. 
This verdict is one of the largest monetary awards for damages for a case of this kind in Colorado in the last several years. The verdict is a landmark decision in the medical device industry where raiding of smaller distributors' business and personnel by large manufacturers occurs all too often. 
The decision sends a clear message that manufacturers in any industry should not engage in conduct that interferes with their distributors' sales and customer relationships, or with the distributors' relationships with their sales representatives. 
Distributors or resellers that may face challenges similar to those faced by Ortho Agency should take note of the Ortho Agency ruling if one of their own large manufacturers or suppliers raids their company's business and personnel. 
In the past, many small distributors and resellers simply yielded in the face of a David-versus-Goliath legal battle that they may neither have the time, funds nor resources to wage. This time, a "David" won the battle, showing distributors across many industries that they have options if they are the victim of their company business and personnel being raided.
– Peter Koclanes and Nick DeWeese are trial lawyers based in Denver and members of Sherman & Howard L.L.C. Their practices include complex commercial litigation, securities fraud, business torts and corporate governance disputes.